Welcome to 66Movers, your trusted partner in the moving industry. Based in Virginia, we are dedicated professionals committed to providing exceptional moving services that make your relocation a breeze. With years of experience, we deliver excellence with integrity, efficiency, and a customer-centric approach.
We're dedicated to assisting our moving customers in Bristow, Dale City, Manassas, Manassas Park, Gainesville, Warrenton, Woodbridge, and all of Prince William County, Alexandria, Arlington, Dulles, Centreville, Chantilly, Clifton, Falls Church, Haymarket, Herndon, Fairfax, Fairfax Station, Mclean, Mt. Vernon, Reston, Springfield, Tysons Corner, Vienna and all of Fairfax County, Stafford and all of Stafford County, Ashburn, Leesburg, Sterling and all of Loudoun County, Northern Virginia.

Our trained team handles your belongings with care, ensuring a stress-free moving experience. As a locally owned and operated company, we have deep-rooted connections within the region, offering invaluable local knowledge. Tailoring our services to your unique needs, we build long-lasting relationships with our clients. From residential to commercial moves, we have the expertise and resources to handle it all.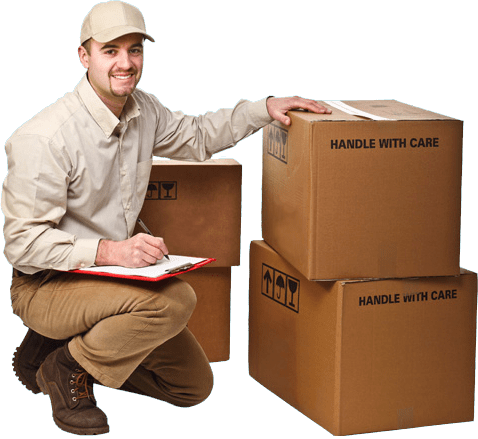 At 66Movers, our journey began with a vision to transform the way people experience moving. Founded in Virginia, we set out on a mission to provide exceptional moving services that prioritize customer satisfaction above all else. From our humble beginnings, we have grown into a trusted name in the industry, known for our professionalism, reliability, and commitment to excellence.
Over the years, we have honed our skills and expertise, continuously refining our processes to deliver seamless and stress-free relocations. Each move we undertake is an opportunity to showcase our dedication to customer-centricity and attention to detail. We have had the privilege of helping countless individuals, families, and businesses navigate their transitions with ease and peace of mind.
Our success is rooted in the relationships we have built with our clients. We take pride in being a part of their important life moments and milestones. Whether it's moving into a dream home, expanding a business, or starting a new chapter, we are honored to play a role in their journeys.
As we continue to grow and expand, we remain committed to staying at the forefront of the moving industry. We embrace innovation and leverage the latest technologies to enhance our services, ensuring that we deliver the highest level of quality and efficiency to our valued customers. Join us on this exciting journey at 66Movers, where we go the extra mile to make your move a remarkable experience.
RESPECTFUL, CLEAN, AND DETAIL-ORIENTED
Let us take over all your moving needs, including:
You'll come to benefit and appreciate our timely service, free estimates, and included padding and property protection options. We'll even disassemble and reassemble your furniture free of charge in order to attain your complete satisfaction. Don't struggle with boxes, tape, dollies, and moving trucks. 66Movers has the professional movers standing by to help. Call our office to learn more about our crew and services or to schedule a moving appointment at your convenience. Moving can be stressful, but 66Movers in Northern Virginia, is ready with clean trucks, proper equipment, and uniformed movers. With over 10 years of experience, you can trust that we have the skills and manpower to handle moves of various sizes and scope. We can even commit to beating any price quote you may receive. Because we're a locally owned and operated enterprise, you can rest assured our crew will be available every day of the week and will treat your possessions with care and respect you'll appreciate.
WHY WE ARE BEST FOR OTHERS
On-Time Pickup & Delivery
Experienced,Professional & Friendly Movers
Full Value Replacement Protection Available
100% Furniture Padded, Free Of Charge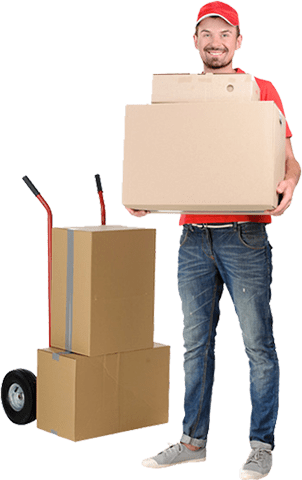 Boxes & Packing Materials
Move Out Cleaning Services Available
Competitive Prices, Superior Value
Expert Packing & Unpacking Services
At 66Movers, we specialize in providing exceptional moving services that cater to all your relocation needs. With our comprehensive range of solutions, we ensure a smooth and seamless transition to your new destination. Our highly trained team of movers handles every aspect of your move with the utmost care and professionalism.
From packing your belongings securely to loading them onto our well-equipped trucks, we meticulously execute each step to ensure the safety and protection of your cherished possessions. Whether you're moving locally or across state lines, we offer efficient and reliable transportation services that are tailored to your specific requirements. Our advanced logistics systems allow us to coordinate your move seamlessly, providing you with peace of mind throughout the entire process.
Additionally, we offer a range of specialized services to meet your unique needs. If you require assistance with furniture assembly/disassembly, packing and unpacking, or storage solutions, our dedicated team is here to help. We understand that every move is different, and we strive to provide personalized solutions that exceed your expectations.
At 66Movers, our commitment to excellence extends beyond the physical aspects of moving. We believe in delivering exceptional customer service, ensuring that you feel supported and informed every step of the way. Our friendly and knowledgeable staff is always available to answer your questions and address any concerns you may have. Trust 66Movers to handle your move with professionalism, care, and efficiency. 
At 66Movers, we promise to deliver reliable and efficient moving services that go beyond your expectations. We understand that moving can be a stressful experience, and our goal is to alleviate that stress by providing you with a seamless and worry-free relocation. Our promise to you includes:
– Transparent Pricing: We provide upfront and competitive pricing, ensuring there are no hidden costs or surprises along the way.
– Professionalism: Our team of trained movers is dedicated to upholding the highest standards of professionalism, ensuring a smooth and respectful moving experience.
– Safety and Security: We prioritize the safety and security of your belongings, employing robust measures to protect them during the entire moving process.
– Personalized Solutions: We understand that every move is unique, and we tailor our services to meet your specific requirements, ensuring a customized moving solution that suits your needs.