At 66Movers, we are committed to offering our customers first-rate moving services. We take pride in our dedication to providing excellent customer service and our keen attention to detail. With years of expertise in the moving business, our crew of expert movers is equipped to manage all sizes of relocation, from little apartments to big homes. We consider every relocation to be unique, and we work to customise our services to match the demands of each individual client.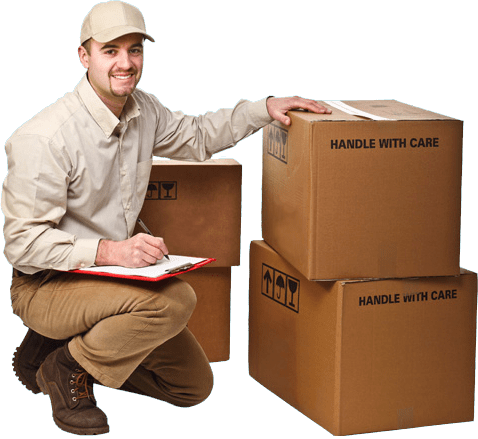 Trustworthy Alexandria Residential Movers – Choose 66Movers!
Particularly when it comes to residential transfers, moving may be a stressful and intimidating process. A hassle-free move is important, and at 66Movers, we recognise this. Our team of experts is dedicated to provide top-notch moving services for local residential transfers in Alexandria of all sizes and forms. Here is a list of the services we offer.:
• Local Residential Moving:
: In Alexandria, we offer local moving services for houses and apartments. Our skilled team handles everything with the highest care and effectiveness, including packing, loading, and unloading your goods.
We recognise that the hardest and most time-consuming part of moving is packing. To make your move stress-free, we provide professional packing services that include supplies for packing, wrapping fragile goods, and labelling your boxes.
• Loading and Unloading Services:
Our experienced movers are trained to carefully handle all kinds of furniture and possessions. We efficiently load and unload your belongings from the truck, making sure that everything is fastened and safeguarded.
We provide safe and secure storage options if you need to temporarily store your items while you relocate. To protect your belongings, our facilities have been equipped with the newest security measures.
Pianos, antiques, and fine art may all be moved with ease because to our experience. Our team goes above and beyond to protect your speciality items throughout transportation.
Choosing a moving company can be difficult, but at 66Movers, we help you make an informed choice. Here are a few reasons for why you need to pick us for your upcoming move:
• Experienced and Professional Team:
Our moving crew is very skilled and equipped to manage any kind of move. We are committed to provide outstanding customer service and making sure that your move is hassle-free.
We offer competitive pricing for all of our moving services, with no hidden fees or charges.
Since every move is different, we make an effort to customise our services to fit your particular requirements. Our staff will collaborate with you to develop a specific relocation strategy that matches your spending limit and time frame. We are Unique: At 66Movers, we stand out from other moving companies in Alexandria. Here's why:
We take pride in paying close attention to every little thing and making sure that your relocation is carried out carefully and precisely.
• Exceptional Customer Service:
We think that providing outstanding customer service is essential to a smooth transfer. Our staff is committed to making sure that your move goes smoothly and without stress.
As a local moving company, we have in-depth knowledge of the Alexandria area and can provide valuable insights and recommendations for your move.