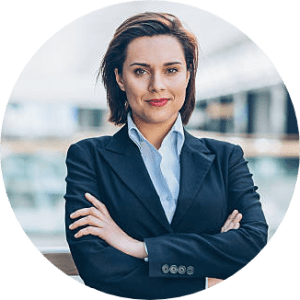 Email: olivia@66movers.com
Olivia Wilson is a highly skilled and creative content specialist at 66Movers. With her exceptional writing skills and unwavering passion for storytelling, she plays a vital role in shaping the company's brand narrative and engaging with customers through various digital platforms. With over a decade of experience in content creation, Olivia brings a wealth of knowledge and expertise to her role.
As a content specialist, Olivia's primary responsibility is to develop and curate engaging and informative content that resonates with the target audience. Whether it's writing blog posts, crafting social media campaigns, or creating website copy, she excels in translating complex ideas into relatable and engaging narratives. Olivia's ability to understand and adapt to different writing styles and tones ensures that the content she produces is tailored to the specific needs and preferences of the readers.
One of Olivia's greatest strengths lies in her ability to conduct thorough research. She dives deep into various topics related to the moving industry, ensuring that she stays up-to-date with the latest trends and best practices. This research-driven approach allows her to provide accurate and valuable insights to customers, empowering them to make informed decisions during their moving process.
In addition to her exceptional writing skills, Olivia is also highly collaborative. She actively collaborates with various teams within 66Movers, such as marketing, operations, and customer service, to gather insights and ensure that the content she produces aligns with the overall company strategy. By working closely with subject matter experts and internal stakeholders, Olivia ensures that the content reflects the company's values, expertise, and commitment to customer satisfaction.
Beyond her professional accomplishments, Olivia is a person of integrity and empathy. She understands that moving can be a stressful and emotional experience for individuals and families, and she strives to provide content that offers guidance, support, and reassurance during this transitional period. Olivia's empathetic approach allows her to connect with readers on a deeper level, offering not just practical advice but also emotional support and understanding.