Centreville Moving Services: Seamless Transitions and Expert Relocations
Welcome to Centreville Moving Services: Your Stress-Free Relocation Partner!
Welcome to 66Movers, where we redefine the way you move! Are you ready to experience a seamless and stress-free relocation? Look no further, as we bring you top-notch moving services in Centreville.
At 66Movers, we understand that moving can be a daunting task, filled with endless to-do lists, heavy lifting, and overwhelming logistics. That's why we are here to take the burden off your shoulders and make your move a breeze. With our team of highly skilled and professional movers, we guarantee a smooth transition from start to finish.
At 66Movers, we take pride in safely packing your precious belongings and ensuring a smooth transportation to your new destination. Our team of experts goes above and beyond, dedicating themselves to handle every aspect of your move with utmost precision and efficiency. Rest assured, your valuables will be protected and arrive at their new home in impeccable condition, allowing you to start your new chapter without any worries.
What distinguishes us is our unwavering dedication to delivering personalized service. We invest the time to comprehend your unique needs, whether you're relocating locally or across long distances, and customize our services accordingly. Our primary objective is to ensure your move is flawlessly executed, enabling you to concentrate on settling into your new home and crafting cherished memories.
So why stress over your move when you can trust 66Movers to handle it all? Take the first step towards a hassle-free relocation. Let us show you why we are the preferred choice for individuals and families looking for exceptional moving services. Your satisfaction is our utmost priority, and we are excited to embark on this journey with you.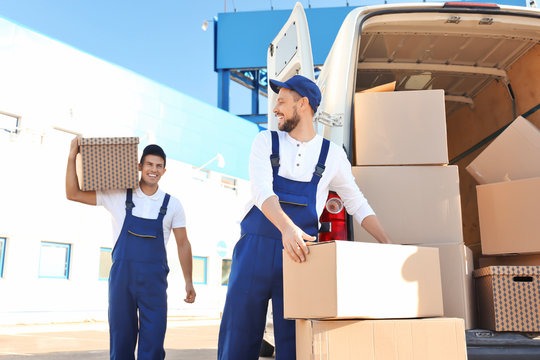 Savor the Ease of Relocation: 66Movers' Captivating Services for Effortless Transitions
Unlock the Power of Effortless Moves: Experience Stress-free Relocations with Seamless Transitions. Discover Moving Bliss Today!
1. What factors should I consider before hiring a moving company in Centreville? Before hiring a moving company in Centreville, it's crucial to consider a few key factors. Firstly, ensure that the company is licensed and insured, providing you with peace of mind. Secondly, check their reputation and customer reviews to gauge their reliability and professionalism. Additionally, inquire about their experience, range of services offered, and pricing structure.
2. How important is it to hire a local moving company in Centreville? Hiring a local moving company in Centreville offers several advantages. They possess a deep understanding of the area, allowing for better navigation and efficient planning. Local movers are familiar with the logistics and can anticipate any challenges that might arise during the move. Moreover, their proximity ensures prompt communication and quicker response times.
3. What questions should I ask the moving company regarding their services? When speaking with a moving company in Centreville, ask about the range of services they provide. Inquire about their packing methods and materials to ensure the safety of your belongings. Ask if they have specialized equipment for handling delicate items or bulky furniture. Additionally, discuss the estimated timeline for the move and any additional fees or hidden costs that may be involved.
4. Will the moving company ensure the safety of my belongings during the move? To ensure the safety of your belongings during the move, it's essential to hire a reputable moving company in Centreville. Opt for professionals who use proper packing techniques, sturdy moving boxes, and secure padding materials to protect your items. Additionally, inquire about their insurance coverage and any additional options for added protection. Proper labeling and organization of boxes can also help prevent damage or loss.
5: Is it necessary to get a moving estimate before hiring a moving company? Yes, obtaining a moving estimate is crucial before hiring a moving company in Centreville. A reliable estimate provides you with an accurate assessment of the costs involved in your move. It helps you budget effectively and avoid any unexpected financial surprises. Reputable moving companies offer free, no-obligation estimates based on factors such as the size of your home, the distance of the move, and any additional services required.
Moving To or From Centreville
Are you planning a move to or from Centreville? Look no further! 66Movers is your trusted partner for a stress-free and seamless relocation experience. Whether you're moving to this vibrant city or bidding farewell to it, our expert moving services are tailored to meet your unique needs.
Moving can be a daunting task, filled with complexities and uncertainties. That's where 66Movers comes in, providing you with a comprehensive solution to all your moving challenges. When moving to Centreville, our team of skilled professionals takes the hassle out of the equation. From packing your items to navigating the routes with precision, we ensure a smooth and timely arrival at your new home. Our familiarity with the local area enables us to optimize the moving process, saving you time and effort.
If you're departing from Centreville, entrust 66Movers to handle your move with utmost care and efficiency. We understand the sentimental value of your belongings and treat them as if they were our own. With our advanced packing techniques and state-of-the-art equipment, your possessions will be safeguarded throughout the journey.
Whether it's a residential move, commercial relocation, or long-distance transfer, we have the expertise and resources to make it a seamless experience. As you embark on your journey to or from Centreville, 66Movers remains your dedicated partner. Our transparent pricing and no-hidden-fee policy ensure that you receive exceptional service without any surprises. Leave the heavy lifting and logistics to us, while you focus on settling into your new surroundings and creating unforgettable memories.
Unrivaled Excellence: Discover Why 66Movers Leads in Centreville
Expert Team: Highly Skilled Professionals
Our team consists of experienced and well-trained moving experts who handle relocations with precision, ensuring a seamless experience for our clients.
Comprehensive Services: Tailored Solutions for You
From residential moves to commercial relocations, our wide range of services caters to diverse needs, providing personalized solutions for every customer in Centreville.
Customer Satisfaction: Happy Clients Speak
Our track record of satisfied customers speaks for itself, with positive reviews and testimonials showcasing our commitment to delivering top-notch service.
Local Knowledge: Centreville's Navigational Masters
Being based in Centreville, we have an intimate understanding of the area, allowing us to optimize routes and avoid potential moving challenges.
Advanced Equipment: State-of-the-Art Moving Technology
We utilize cutting-edge moving equipment to ensure the safety and efficiency of your belongings, providing added assurance during the entire relocation process.
Transparent Pricing: No Hidden Surprises
At 66Movers, we believe in transparency. Our upfront pricing and no-hidden-fee policy ensure that you know exactly what to expect, giving you peace of mind.
Centreville Unveiled: Exploring the Heart of This Vibrant City
Welcome to Centreville, a city brimming with captivating attractions and a rich tapestry of history and culture. After relocating to Centreville, there are several must-visit destinations that will leave you enthralled and eager to explore.
Begin your journey by immersing yourself in the beauty of Bull Run Regional Park. Nestled along the banks of the Occoquan River, this expansive park offers picturesque hiking trails, scenic picnic spots, and even a water park to cool off on hot summer days. Nature enthusiasts will be delighted by the diverse flora and fauna that call this park home. For history buffs, a visit to the Manassas National Battlefield Park is a must. Step back in time to the site of two significant Civil War battles and explore the well-preserved battlefields, historic structures, and informative visitor center. Gain insights into the rich history of the region and the pivotal role it played during the war.
No trip to Centreville is complete without indulging in retail therapy at the Stonebridge at Potomac Town Center. This open-air lifestyle center boasts a vibrant mix of shops, restaurants, and entertainment venues. Spend your day browsing through boutique stores, enjoying a delicious meal at one of the many eateries, or catching a movie at the state-of-the-art cinema. If you're seeking family-friendly fun, head over to the SplashDown Waterpark. With its thrilling water slides, lazy river, and interactive water play structures, this waterpark guarantees a day filled with laughter and joy for visitors of all ages.
For a taste of the local arts scene, the Hylton Performing Arts Center is a cultural hub that showcases a variety of performances, including theater, dance, music, and visual arts. Immerse yourself in the vibrant arts community of Centreville and witness talented artists bring stories to life on stage. Lastly, don't miss out on the delectable dining scene in Centreville. From charming cafes to diverse international cuisine, the city offers a range of culinary delights to satisfy any palate. Sample authentic flavors from around the world or savor delicious dishes crafted with local ingredients at the city's renowned restaurants.
Centreville is a treasure trove of experiences waiting to be discovered. Whether you're exploring the great outdoors, delving into history, enjoying retail therapy, or immersing yourself in the arts, this vibrant city offers something for everyone. Embark on a journey of discovery in Centreville and create lasting memories in this captivating destination.
Comprehensive Moving Solutions: Unlock the Range of Services Offered by Professional Movers
Effortless Moves, Endless Possibilities: Discover the Vast Array of Services Offered by Professional Moving Companies Today!
Residential Moving
Speciality Item Handling
Commercial Moving
Packing and Unpacking Services
Furniture Assembly
Storage Solutions
Residential Moving
Experience a seamless and stress-free residential move with our tailored moving service. Our team of professional movers takes care of every step, including expert packing, secure loading, efficient transportation, and careful unloading. Rest assured that your belongings will be handled with the highest level of care and precision, ensuring a safe and timely arrival at your new home.
Speciality Item Handling
Commercial Moving
Packing and Unpacking Services
Furniture Assembly
Storage Solutions
Customer Testimonials of Our Centreville Moving Company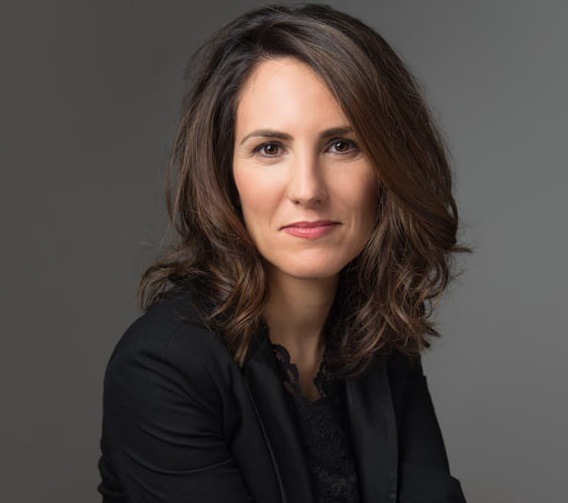 I can't thank 66Movers enough for their outstanding service during our move to Centreville. Their team was punctual, friendly, and handled our fragile items with utmost care. They made the whole process stress-free and ensured a seamless transition. Highly satisfied and would choose them again!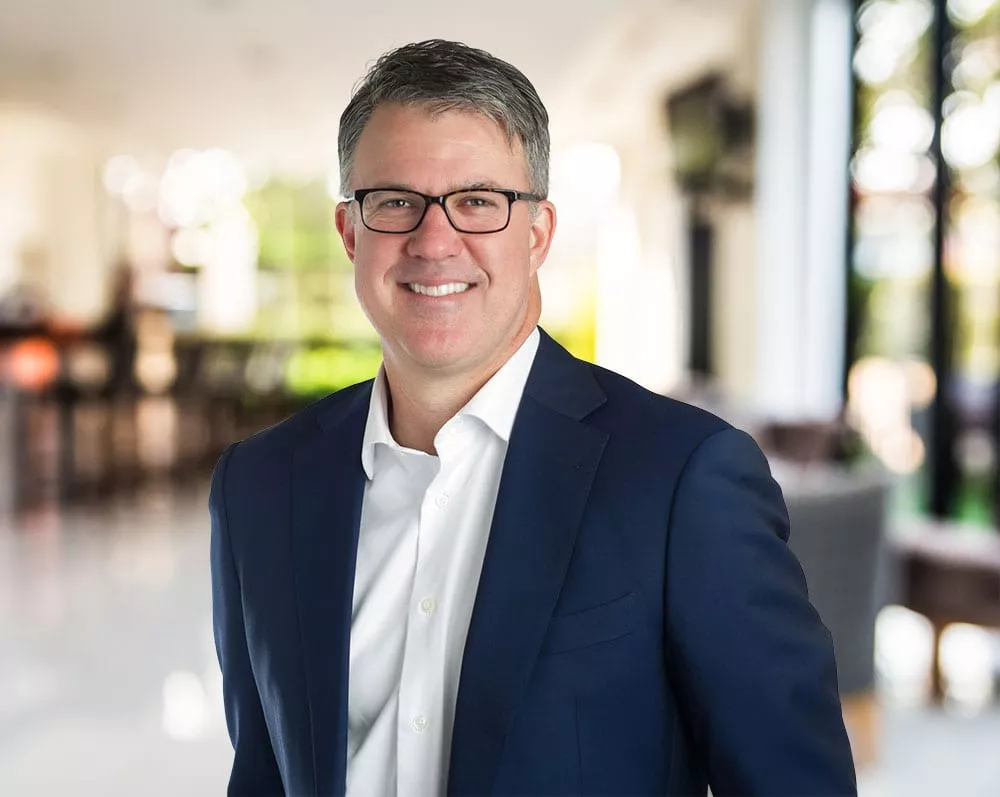 66Movers made our move to Centreville a breeze! From the initial consultation to the final unpacking, their team was professional and efficient. They took great care of our belongings, and everything arrived in perfect condition. Highly recommend their top-notch moving services!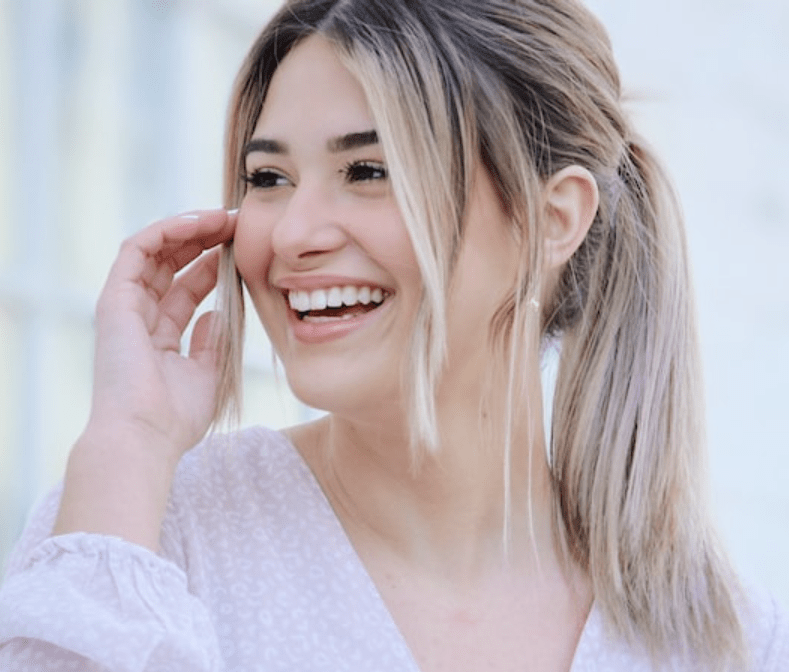 Moving from Centreville was made easier with 66Movers. Their team arrived on time, packed everything securely, and handled the logistics smoothly. Their professionalism and attention to detail impressed us. We had a seamless move, and we highly recommend their services for any relocation needs.
Cheap Moving Services Near Me in Centreville
When it comes to finding the best and most affordable moving services in Centreville, look no further than 66Movers. We pride ourselves on offering top-notch moving solutions at competitive prices, ensuring that your relocation experience is not only smooth but also budget-friendly. We understand that moving can be a financially stressful endeavor. That's why we go above and beyond to provide cost-effective solutions without compromising on the quality of service.
We believe that affordability should not mean sacrificing quality. That's why we prioritize customer satisfaction and aim to exceed expectations with our exceptional service. When you choose 66Movers as your moving partner, you can expect transparent pricing, free and accurate estimates. We work closely with you to tailor our services ensuring that you only pay for what you need.
Furthermore, our affordable rates are accompanied by reliability and professionalism. We arrive on time, equipped with the necessary tools and equipment to facilitate a smooth move. Don't compromise on quality or break the bank when it comes to your move. 
Trust 66Movers as the best and cheapest option in Centreville. Experience a stress-free and affordable move with our dedicated team of professionals by your side. Contact us today for a free quote and let us make your moving journey a cost-effective success.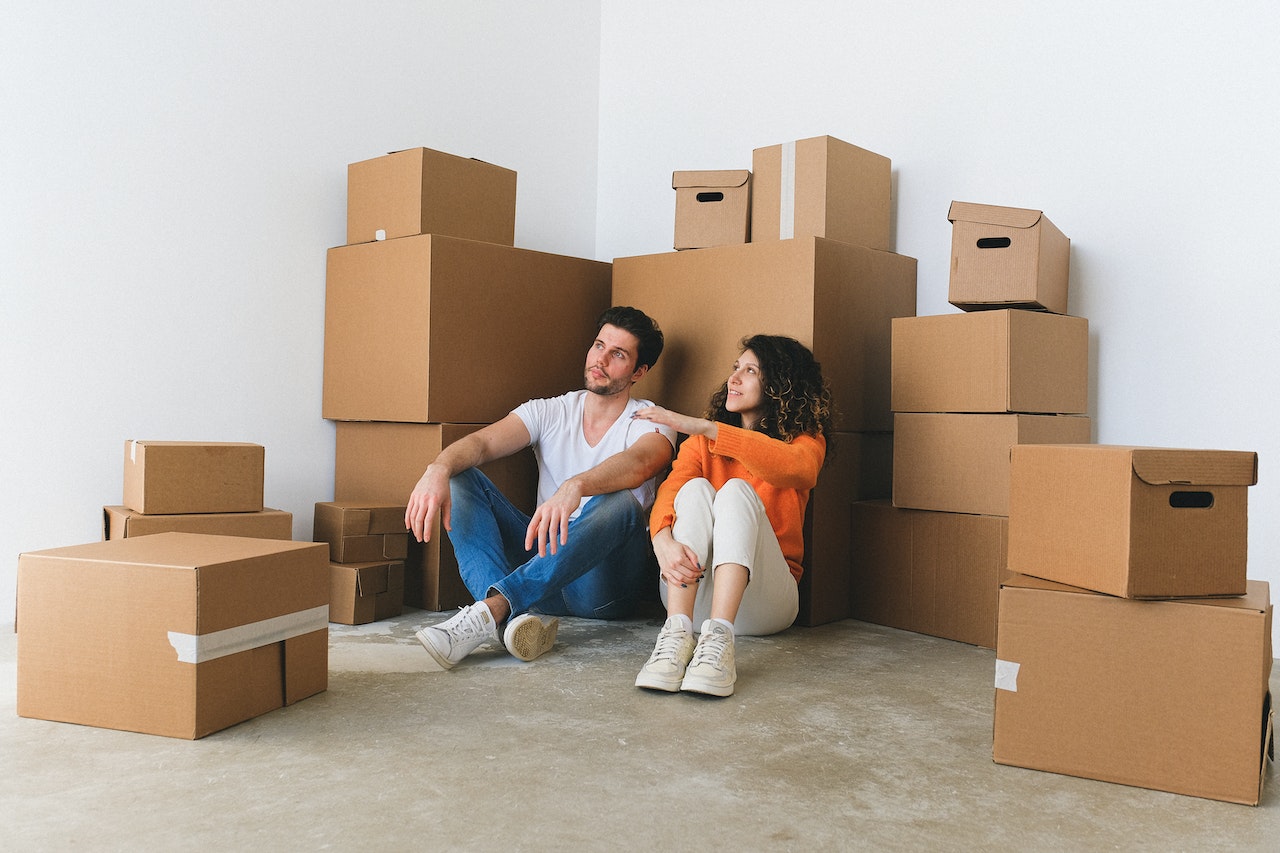 Navigating Moving Costs: Your Essential Pricing Guide for Moving in Centreville
Planning a move in Centreville? Understanding the pricing factors involved is crucial to budgeting effectively. Here's a helpful pricing guide to assist you in navigating the costs associated with your move.
Several factors influence the pricing of moving services. The distance of your move plays a significant role, whether you're relocating within Centreville or moving long-distance. Additionally, the size of your household and the number of belongings to be transported affect the overall cost. Timing is another aspect to consider. Peak moving seasons, such as summer months or weekends, often have higher demand, potentially impacting pricing. Flexibility with your moving date can help you secure better rates. 
Let's see a few scenarios.
1. Moving from Centreville to Arlington:
If you're relocating from Centreville to Arlington, the approximate distance between the two locations is around 25 miles. For a 2-bedroom move, the cost may range between $250 and $400, depending on the specific services required, such as packing, furniture assembly, and transportation.
2. Moving from Centreville to Fairfax:
If your move takes you from Centreville to Fairfax, which is approximately 10 miles away, you can expect the cost for a 2-bedroom move to be around $150 to $200. Factors such as the number of items, accessibility, and any additional services you opt for will influence the final price.
3. Moving from Centreville to Washington, D.C.:
For a move from Centreville to Washington, D.C., with a distance of roughly 30 miles, the cost for a 2-bedroom move could range from $350 to $600. Factors such as the time of year, traffic patterns, and any additional services required may impact the final price.
For accurate pricing tailored to your specific needs, it's recommended to consult with a professional moving company like 66Movers. We will provide you with a detailed quote and discuss the specifics of your move to ensure an accurate cost assessment.
CENTREVILLE MOVING COST AND TIME ESTIMATES
| Type of Move | Distance | Number of Rooms | Approximate Cost | Estimated Timeframe | Order |
| --- | --- | --- | --- | --- | --- |
| Local Move | Within Centreville | 2 Bedrooms | $250 - $500 | 1 - 2 days | |
Ready to make your move in Centreville a seamless and stress-free experience?
Contact 66Movers today for a personalized quote tailored to your specific needs. Trust our reliable and affordable services to handle every aspect of your move with care and professionalism.
Centreville Regional Library
https://librarycalendar.fairfaxcounty.gov/locations/Centreville
Centreville Regional Library offers a wide range of resources, including books, digital media, educational programs, and community events. It serves as a valuable resource center for residents seeking knowledge, entertainment, and a sense of community.
Sully Historic Site
https://www.fairfaxcounty.gov/parks/sully-historic-site
Sully Historic Site is a fascinating glimpse into the past, showcasing a meticulously preserved 18th-century plantation house and its surrounding grounds. Visitors can explore the site, participate in guided tours, and learn about the history and heritage of Centreville and Fairfax County.
Cub Run Stream Valley Park
Cub Run Stream Valley Park offers a tranquil escape from the bustling city life, providing nature lovers and outdoor enthusiasts with miles of trails, picnic areas, and scenic beauty. It's an ideal spot for hiking, birdwatching, and enjoying the natural surroundings in Centreville.
Centreville Immigration Forum
https://www.centrevilleimmigrationforum.org/
The Centreville Immigration Forum is a local organization dedicated to supporting and advocating for immigrants in the Centreville community. They provide valuable resources, information, and community outreach programs to help newcomers settle and thrive in Centreville.