Montclair Moving Services
Effortless Moves in Montclair: Hire the Top-Rated Moving Company for a Stress-Free Move
Welcome to a relocation experience like no other. In Montclair, we redefine moving through a seamless journey guided by unwavering excellence. Our team is committed to making your transition as effortless as possible, ensuring that you step into your new chapter with confidence.
We understand the significance of trust during this pivotal moment, which is why our moving services are built upon a foundation of reliability and professionalism. From meticulously packing your belongings to safely transporting them to their new destination, every step is orchestrated with the utmost care.
But we're not just about moving boxes; we're about moving lives. Our mission at 66Movers is to infuse your relocation with a sense of excitement rather than stress. As you embark on this journey, our dedicated team stands by your side, offering support, expertise, and the assurance that your possessions are in capable hands.
Montclair deserves nothing less than the finest, and that's exactly what we provide – a relocation experience that reflects the charm and spirit of this vibrant community. Trust us to make your move a memory you'll cherish, where every detail is handled with the excellence that defines Montclair's character.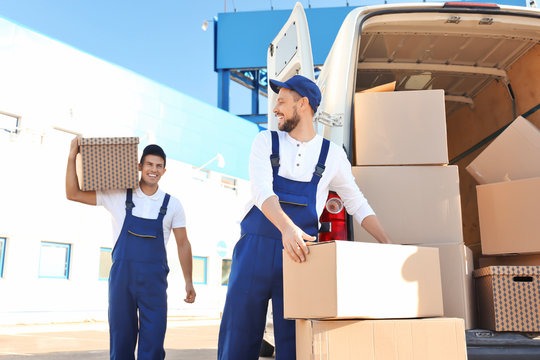 Smooth Transitions in Montclair: Your Definitive Guide to Discovering the Ideal Relocation Companion
The significance of a reputable moving company lies in their expertise, ensuring your belongings are handled with care and your transition is stress-free.
Specialized Items Handling: If you have valuable, fragile, or specialized items (such as artwork, antiques, or musical instruments), inquire about the company's experience and expertise in handling these items to ensure their safe transport.
Environmental Practices: If you're environmentally conscious, inquire about the moving company's sustainability efforts. Some companies offer eco-friendly packing materials, fuel-efficient transportation, or recycling initiatives.
Customs and International Moves: If you're moving internationally, make sure the company has experience with customs regulations and international shipping. They should provide clear guidance on required documents and procedures.
Flexible Scheduling: Discuss your preferred moving dates with the company. A reliable mover should be able to accommodate your schedule, especially if you're facing time constraints.
Disassembly and Assembly: If you have furniture that needs disassembly and reassembly, confirm that the moving company offers this service. This can save you time and hassle during the moving process.
Storage Solutions: If you need storage for your belongings before, during, or after the move, inquire about the company's storage facilities, security measures, and costs.
Communication Channels: Clear communication is essential. Ensure the company has responsive communication channels in place, so you can reach them easily in case of any questions or concerns.
Complaint Resolution: Research how the company handles customer complaints. Look for a company that takes customer feedback seriously and has a process in place for resolving issues.
Cancellation and Rescheduling Policy: Life can be unpredictable, so understand the company's policies regarding cancellations or rescheduling due to unforeseen circumstances.
Moving To or From Montclair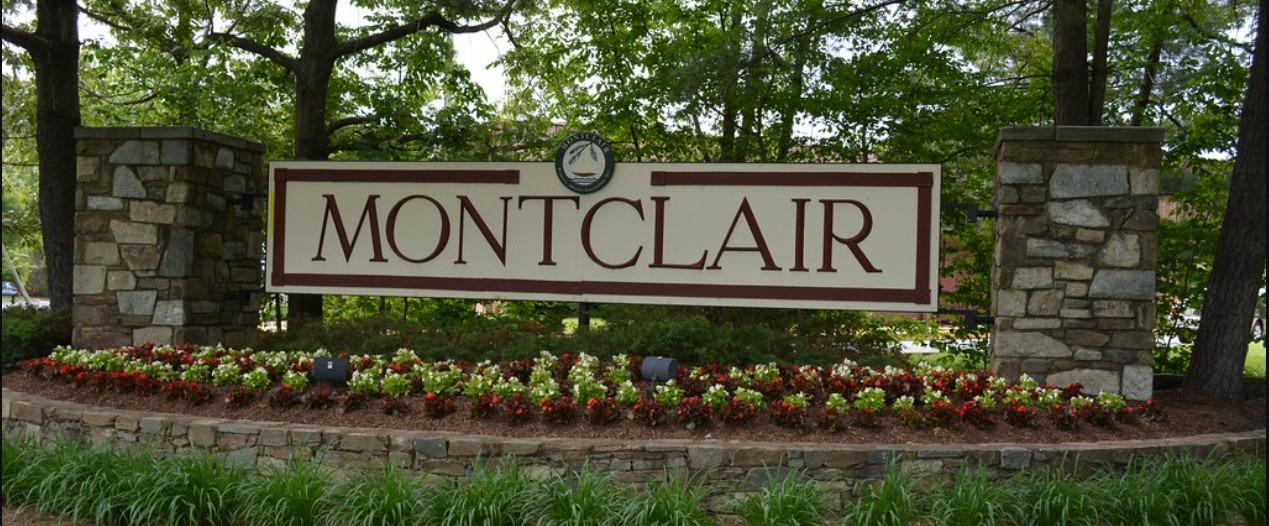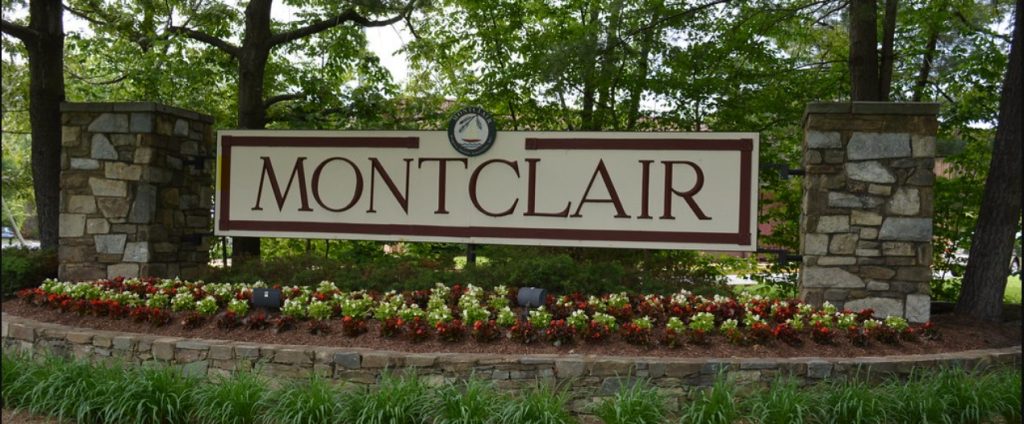 Relocating to Montclair is an exciting prospect filled with new opportunities. Consider these additional points for a successful move:
1. Choose a Professional Moving Company: Enlist the services of a reputable moving company. Their expertise ensures your belongings are transported safely and efficiently to your new Montclair residence, relieving you of the logistical burden.
2. Explore Community Resources: Research local schools, healthcare facilities, and recreational areas in Montclair. Familiarizing yourself with community resources beforehand will help you integrate seamlessly into your new environment.
3. Connect with Neighbors: Montclair's welcoming community is an asset. Reach out to neighbors, attend local events, and engage with community groups. Building connections can make your transition smoother and more enjoyable.
4. Pack Thoughtfully: Organize your belongings as you pack. Label boxes for easy identification and prioritize essentials for immediate use upon arrival. Proper packing ensures a smoother unpacking process, allowing you to settle in more quickly.
5. Plan for Commute: If you're moving to Montclair for work or other commitments, plan your daily commute. Consider traffic patterns and transportation options to ensure a convenient journey to and from your destination.
Leaving Montclair: Cherish Memories and Prepare for Change
Saying goodbye to Montclair doesn't mean leaving its impact behind. Consider these additional steps as you move forward:
1. Notify Local Services: Cancel or transfer your local services, such as utilities, cable, and subscriptions, as you prepare to leave Montclair. This ensures a seamless transition and avoids unnecessary charges.
2. Capture Montclair's Essence: Before departing, take a moment to capture the essence of Montclair through photographs and mementos. Create a keepsake that reflects the beauty and memories you've gathered during your time there.
3. Update Contact Information: Inform friends and family about your move and provide them with your new contact information. This ensures that you remain connected even as you embark on a new journey.
Whether you're moving to or from Montclair, the process involves both practical considerations and emotional adjustments. Embrace the opportunities that come with change, and remember that Montclair will always hold a special place in your heart, no matter where your path leads you.
Discover Montclair's Magic: Let 66Movers Be Your Guide!
Crystal-Clear Quotes
66Movers believes in upfront transparency. Bid adieu to hidden fees – their quotes are comprehensive and crystal clear, reflecting the true investment required for your move.
Masters of Efficiency
The 66Movers team comprises meticulous professionals who've honed their craft. Your treasures are treated like their own, ensuring a seamless and efficient journey to your new abode.
Smooth Montclair Navigation
As your local moving companion, 66Movers boasts a profound understanding of Montclair's streets and neighborhoods. They'll expertly navigate the city's tapestry, saving you time and hassle.
Your Moving Blueprint
Recognizing that each move is a unique adventure, 66Movers crafts personalized solutions. Whether it's a studio apartment or a grand estate, they tailor their services to match your exact needs.
Stress-Free Transitions
66Movers transforms moving stress into moving excitement. Their efficient processes and warm demeanor ensure that your journey is as enjoyable as it is seamless.
Unforgettable Beginnings
With 66Movers, your new chapter in Montclair begins with trust, reliability, and a team that's dedicated to crafting an unforgettable moving experience.
Settling In: Embracing Montclair, Virginia's Charm After Relocating
Congratulations on your move to Montclair, Virginia! As you embark on this new chapter, there are several steps you can take to help you settle into your new community and make the most of your experience.
1. Explore the Neighborhood: Take time to explore Montclair and its surroundings. Walk or drive around to get familiar with nearby amenities, parks, and local businesses. This will help you feel more connected to your new environment.
2. Meet the Neighbors: Introduce yourself to your neighbors and take part in local events or gatherings. Building connections with those around you will create a sense of belonging and support in your new community.
3. Discover Local Favorites: Explore Montclair's dining scene, shops, and attractions. Trying out local restaurants, cafes, and stores will give you a taste of the community's unique culture and offerings.
4. Engage in Community Activities: Participate in community events, workshops, or clubs. Montclair often hosts various activities, from farmers' markets to art festivals. Joining in these events is a great way to meet people and become an active member of the community.
5. Learn About Services: Familiarize yourself with essential services in Montclair. Locate the nearest grocery stores, healthcare facilities, post offices, and other services you'll need for daily life.
6. Update Your Information: Update your address with relevant parties, including the post office, banks, and any subscriptions you may have. This ensures that you receive important mail and services at your new Montclair residence.
7. Immerse in Nature: Montclair is known for its scenic beauty. Take advantage of the local parks, nature trails, and recreational areas. Exploring the outdoors will help you appreciate the natural charm of your new surroundings.
8. Join Local Groups: Consider joining local clubs, sports teams, or hobby groups based on your interests. This is an excellent way to make friends who share your passions and immerse yourself in the community.
As you settle into Montclair, remember that the process takes time. Embrace the new experiences, connect with your neighbors, and immerse yourself in the local lifestyle. Before you know it, you'll find yourself feeling right at home in this welcoming and vibrant community.
Elevate Your Move: Discover Comprehensive Services by 66Movers in Montclair
Long-Distance Moves
Furniture Disassembly and Assembly
Senior Relocations
Student Moves
Emergency Moves
Long-Distance Moves
66Movers offers seamless long-distance moving services in Montclair. Our team manages the logistics, ensuring a secure and efficient journey for your belongings to your new destination.
Furniture Disassembly and Assembly
Senior Relocations
Student Moves
Emergency Moves
Moving Moments: Customer Chronicles of Excellence with Montclair Movers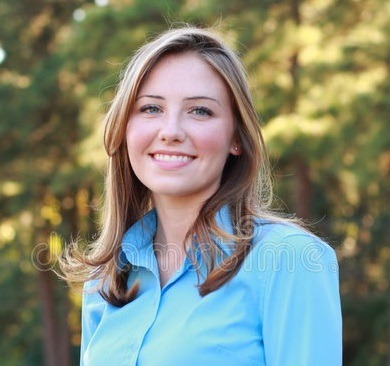 The moving team was fantastic – they handled everything smoothly and professionally.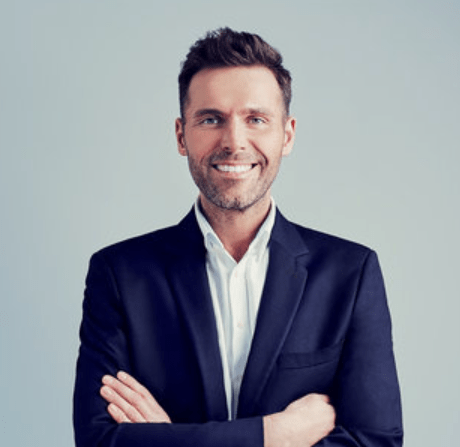 Highly satisfied with the moving service provided – punctual, friendly, and efficient.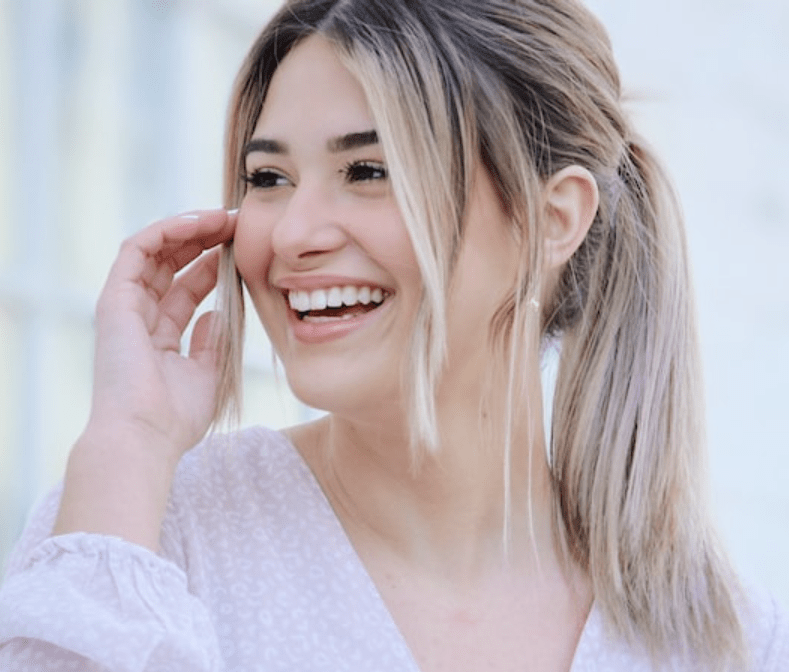 My recent move with SwiftMoves was a revelation. The crew was punctual, courteous, and worked together like a well-oiled machine. It's rare to find a moving company that combines efficiency with genuine friendliness. They treated my belongings like treasures, and I wouldn't hesitate to recommend them to anyone embarking on a move.
Budget-Friendly Professional Moving Services for Your Montclair Relocation
Experience the epitome of affordability without compromising quality with 66Movers, your trusted moving partner in Montclair. Our commitment to providing the most budget-friendly moving services in Montclair sets us apart. Moving can be a daunting task, but with 66Movers, you can expect professionalism, reliability, and cost-effectiveness all in one package.
We understand the significance of a smooth move, especially when you're on a tight budget. That's why our dedicated team goes above and beyond to ensure every aspect of your relocation is handled with care. From packing to transportation and unpacking, we prioritize your belongings' safety while keeping costs in check. Our transparent pricing structure ensures that you're fully aware of the costs involved right from the start – no hidden fees or surprises.
At 66Movers, being budget-friendly doesn't mean cutting corners. Our skilled professionals are well-equipped to efficiently manage your move without compromising on the quality of service. Whether you're moving locally or embarking on a long-distance journey, our tailored solutions cater to your specific needs, ensuring a seamless experience without straining your wallet.
Choosing 66Movers means choosing a partner that values your satisfaction and your savings equally. Join countless others in Montclair who have enjoyed stress-free moves that don't break the bank. When affordability and professionalism are non-negotiables, 66Movers stands proud as your go-to moving company that delivers on both fronts. Your smooth and budget-friendly move begins with us.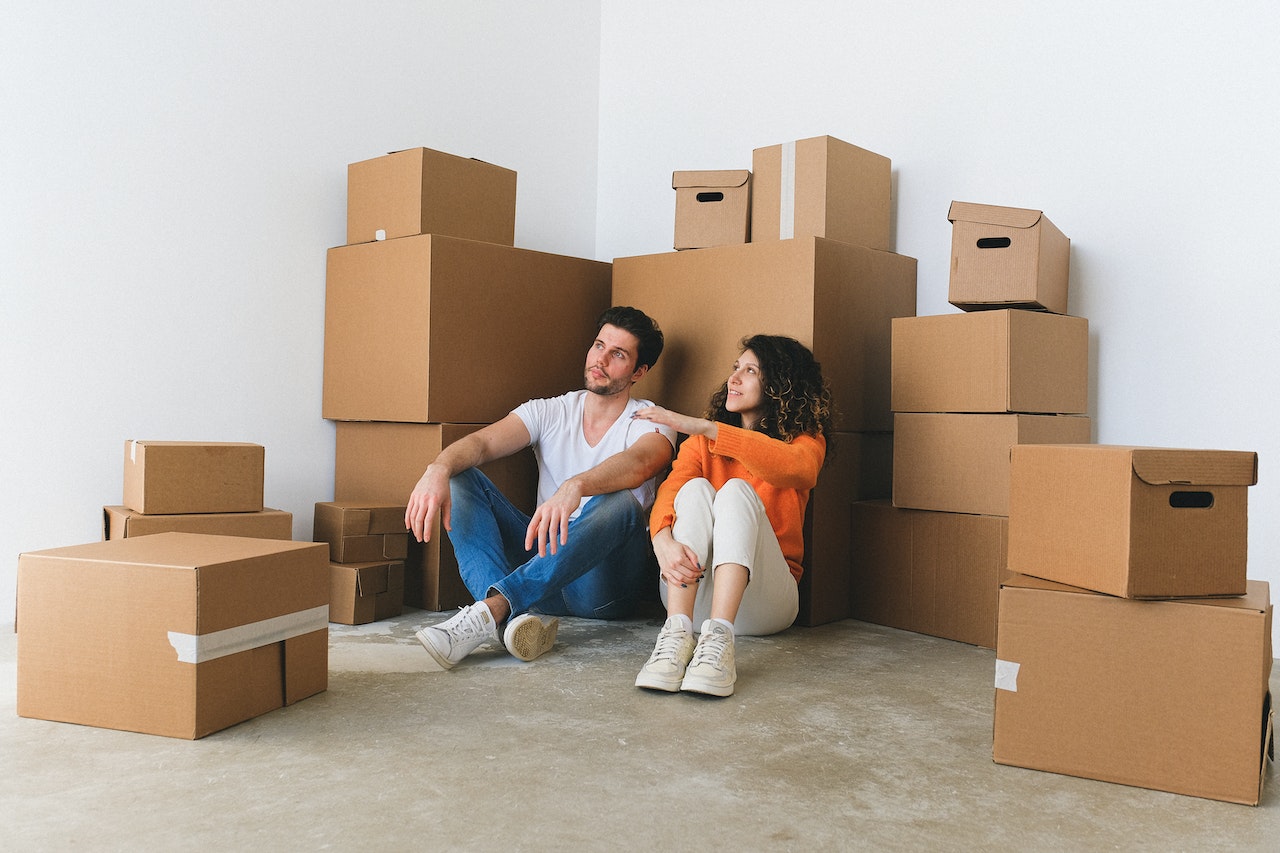 MONTCLAIR MOVING COST AND TIME ESTIMATES
| Type of Move | Distance | Number of Rooms | Approximate Cost | Estimated Timeframe | Order |
| --- | --- | --- | --- | --- | --- |
| Local Move | Within Montclair | 1 Bedroom | $300 - $450 | 1 day | |
Your Smooth Move Starts Here! Connect with Montclair's Premier Moving Solution.
Montclair Moving Solution: Where Your Move Matters Most. Let's make your transition hassle-free and memorable. Get your personalized quote for Montclair moving services now!
Montclair Art Museum
Immerse yourself in an array of artistic creations spanning various styles and eras at this renowned museum.
Van Vleck House & Gardens
Delight in the beauty of meticulously maintained gardens and experience the tranquility of this historic estate.