Professional Norfolk Moving Services for a Seamless Relocation Experience
Welcome to 66Movers, your trusted partner for all your moving needs in Norfolk! With years of experience, we pride ourselves on delivering efficient and professional moving services tailored to your specific requirements. Norfolk, with its vibrant community and growing economy, attracts individuals and businesses alike. As Norfolk's population continues to grow, currently estimated at approximately 233,000 residents, the demand for reliable moving services becomes increasingly important. People relocate to Norfolk for its thriving economy, vibrant culture, beautiful coastal scenery, educational opportunities, and a welcoming community. It offers a high quality of life with a range of amenities and attractions.
Whether it's residential moves within the city or individuals moving from other states, professional movers offer expertise in packing, transportation, and logistics, ensuring a smooth transition. Additionally, Norfolk's flourishing commercial sector requires efficient office relocations to support business growth. With the right moving services in place, residents and businesses in Norfolk can confidently navigate the process of moving, saving time, and minimizing stress.
Whether you're planning a residential or commercial move, our dedicated team of experts is here to ensure a seamless relocation experience from start to finish. From packing and loading to transportation and unpacking, we handle every aspect with utmost care and attention to detail. Trust 66Movers to make your move stress-free and successful.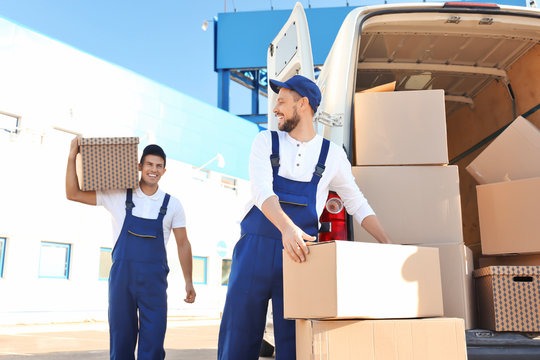 Searching for a Reliable Norfolk Moving Company?
Unveiling the Essentials: Experience, Credentials, Reputation, Transparency, and Customer Service – Discover a Trusted Norfolk Moving Partner!
Welcome to our exclusive guide for selecting a top-tier moving company in Norfolk, Virginia. We understand that finding the right transportation partner is crucial for a smooth and stress-free move. To assist you in your search, we've compiled key factors to consider:
1. Why should reputation be a priority?
A moving company's reputation speaks volumes about their trustworthiness and reliability. Explore online reviews, testimonials, and recommendations to gauge their track record and ensure peace of mind.
2. What credentials should you look for?
Verify that the moving company is licensed, insured, and affiliated with reputable organizations. These credentials indicate their adherence to industry standards and give you confidence in the safety of your belongings.
3. How does experience play a vital role?
Experienced movers possess the necessary expertise, knowledge, and a skilled team to handle various types of moves efficiently. Their familiarity with potential challenges ensures a smoother process and protects your belongings.
4. Why is transparency crucial?
Transparent moving companies provide clear and detailed cost estimates, ensuring no hidden fees or surprises. They prioritize open communication, allowing you to plan your budget effectively and avoid unnecessary financial stress.
5. The significance of exceptional customer service.
Outstanding customer service means prompt responses to inquiries, proactive handling of concerns, and continuous communication throughout the moving journey. This ensures a personalized experience and minimizes any potential disruptions.
By considering these factors and conducting thorough research, you can confidently select a top-tier moving company in Norfolk. Entrust your move to professionals who prioritize your satisfaction and will handle your belongings with care, ensuring a seamless and successful relocation experience.
Moving To or From Norfolk


Are you planning a move to or from Norfolk? Whether you're relocating to this vibrant city or bidding it farewell, we understand that moving can be both exciting and overwhelming. That's why 66Movers is here to make your transition as smooth and hassle-free as possible. With our expert moving services and unwavering commitment to customer satisfaction, we'll ensure that your move to or from Norfolk is a positive and stress-free experience.
From its thriving economy and cultural diversity to its picturesque coastal scenery, Norfolk has something for everyone. Whether you're drawn to the bustling downtown area or the peaceful waterfront neighborhoods, this city has a unique charm that captivates residents and newcomers alike.
As you embark on your journey to Norfolk, let 66Movers be your trusted moving partner. Our team of experienced professionals understands the intricacies of a successful move. We'll handle every aspect of the process, from packing and loading to transportation and unpacking. On the other hand, if you're moving from Norfolk, we recognize that bidding farewell to a city you've called home can be bittersweet. As you embark on a new chapter in your life, 66Movers is here to alleviate the stress of the moving process. We'll work with you to create a customized moving plan that fits your needs and timeline, making the transition seamless and efficient.
At 66Movers, we pride ourselves on our exceptional customer service. We're not just another moving company – we're your dedicated partners throughout the entire moving journey. So, whether you're moving to Norfolk to embrace its vibrant community or bidding farewell to embark on new adventures, trust 66Movers to make your move a success.
Explore the Unparalleled Excellence of 66Movers in the Moving Industry
Digital Inventory Tracking
We employ cutting-edge technology for inventory management, allowing you to track your belongings in real-time, ensuring peace of mind and precise logistics.
Emergency Moving Response
Need to move on short notice? Our rapid-response team is available for emergency moves, ensuring you can relocate swiftly and securely in unexpected situations.
White Glove Unpacking
After your move, our White Glove service includes unpacking and setting up your new home, so you can relax and enjoy your new space immediately.
Unveiling Norfolk: Journey to a Seaside Paradise of Rich History and Natural Splendors
As you settle into your new life in Norfolk, prepare to embark on an extraordinary journey through a city brimming with unique attractions and remarkable experiences. From its captivating history to its dynamic cultural scene and breathtaking natural landscapes, Norfolk offers a tapestry of delights to explore. Here's a glimpse of what awaits you in this coastal paradise.
For outdoor enthusiasts, Norfolk boasts a stunning waterfront and an abundance of recreational activities. Explore the Elizabeth River Trail, perfect for biking, jogging, or simply enjoying scenic walks along the water. The city is also a gateway to the Chesapeake Bay, providing opportunities for boating, fishing, and water sports.
If you love exploring new places, Norfolk won't disappoint. Discover the rich history and cultural heritage of the city at museums like the Chrysler Museum of Art, the Norfolk History Museum, and the MacArthur Memorial. Take a leisurely stroll through the charming neighborhoods, such as Ghent and Freemason, with their historic architecture, quaint shops, and vibrant dining scene. Food enthusiasts will delight in Norfolk's diverse culinary offerings. From fresh seafood delicacies at renowned waterfront restaurants to international cuisines and farm-to-table experiences, the city has something to satisfy every palate. Don't miss the chance to savor local specialties like Chesapeake Bay blue crabs and southern-style comfort food.
Norfolk's residents are known for their warm hospitality and friendly demeanor. You'll find a welcoming community that embraces diversity and fosters a strong sense of belonging. The city's infrastructure is well-developed, offering excellent transportation options, including light rail, buses, and a walkable downtown area. When it comes to healthcare, Norfolk is home to top-notch medical facilities and hospitals, ensuring quality care for residents. Educational opportunities abound with prestigious universities like Old Dominion University and Norfolk State University, contributing to a vibrant academic environment.
Norfolk takes pride in its strong sense of community and is committed to providing quality services and amenities for its residents. With excellent schools, libraries, parks, and recreational facilities, families will find a nurturing environment for their children to thrive.
Our Comprehensive Norfolk Moving Services
Simplify Your Move with Our Customized Norfolk Moving Services: Exceptional Solutions to Streamline Your Relocation Journey.
With our comprehensive range of moving services in Norfolk, we are dedicated to meeting your unique needs and providing a hassle-free moving experience.
Residential Moving
Commercial Moving
Packing and Unpacking
Furniture Assembly and Disassembly
Storage Solutions
Senior Moving Services
Residential Moving
Our experienced team handles every aspect of your residential move in Norfolk, ensuring a seamless transition to your new home with utmost care and efficiency.
Commercial Moving
Packing and Unpacking
Furniture Assembly and Disassembly
Storage Solutions
Senior Moving Services
What Our Customers Say About Our Norfolk Moving Services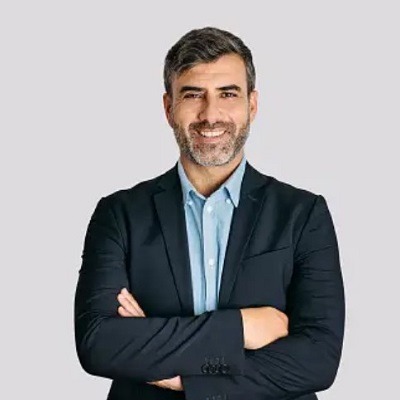 Our emergency move was chaotic until 66Movers stepped in. Their rapid-response team worked tirelessly to ensure our belongings arrived safely and on time. We're grateful for their professionalism and dedication during a challenging time.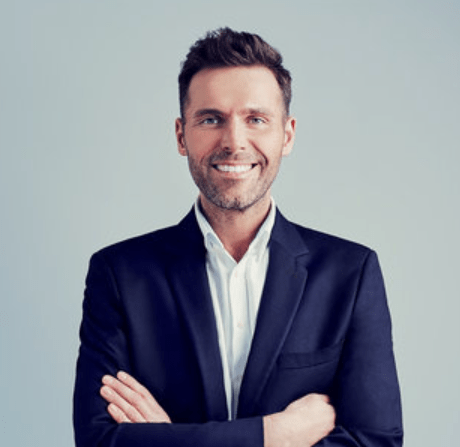 Absolutely thrilled with the Norfolk moving services provided by 66Movers.
Cheap Moving Services in Norfolk Near Me
When it comes to finding affordable and reliable moving services in Norfolk, look no further than 66Movers. We understand that moving can be a costly endeavor, and our aim is to provide budget-friendly solutions without compromising on quality or efficiency. With our cheap moving services, we strive to make your relocation experience stress-free and affordable.
We have carefully tailored our offerings to cater to different budgetary needs, ensuring that you receive exceptional service without breaking the bank. Our cost-effective solutions cover a wide range of moving requirements, from local moves within Norfolk to long-distance relocations.
By choosing our cheap moving services, you can expect a seamless and efficient moving process from start to finish. We utilize modern equipment and techniques to ensure the safe and secure transportation of your belongings. Moreover, our commitment to transparent pricing means that you won't encounter any hidden fees or unexpected charges. We provide upfront and detailed cost estimates, allowing you to plan your budget accordingly.
As a locally based moving company in Norfolk, we have extensive knowledge of the area and its unique moving requirements. Our proximity enables us to offer competitive rates while maintaining a personalized approach to each move. So, if you're searching for cheap moving services in Norfolk near you, trust 66Movers to deliver a cost-effective and reliable solution.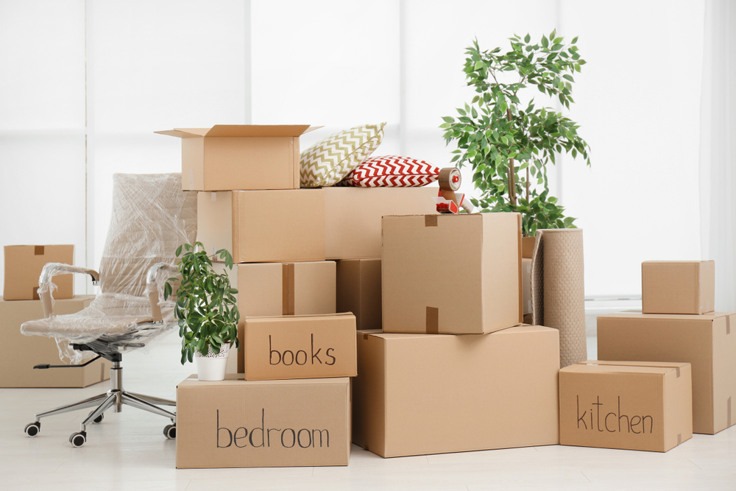 Relocate with Confidence Using Norfolk Moving Services by 66Movers.
Request your personalized quote now.