Roanoke Moving Services: Trusted Packers and Movers
Experience a Smooth Transition with Roanoke's Top Moving Services
Looking for top-notch moving services in Roanoke? Look no further than 66movers, the experts in seamless relocations. We understand that moving can be a daunting task, but with our skilled team by your side, your transition will be a breeze. 
At 66movers, we take pride in delivering exceptional service that goes beyond expectations. Our highly-trained professionals will handle every aspect of your move with precision and care. From packing your belongings securely to transporting them safely to your new destination, we've got you covered.
Our dedicated team recognizes the uniqueness of each relocation, providing tailored approaches to meet your specific requirements. Whether local or long-distance, we collaborate closely with you to develop a customized plan that aligns with your timeline and budget. With 66movers, you can say goodbye to the stress and hassle of moving. Sit back, relax, and let our experts handle the heavy lifting. We use the latest equipment and techniques to ensure the smoothest and most efficient move possible.
Choose 66movers for Roanoke Moving Services and experience the difference. Our exceptional service, attention to detail, and friendly professionals will make your move a positive and memorable experience.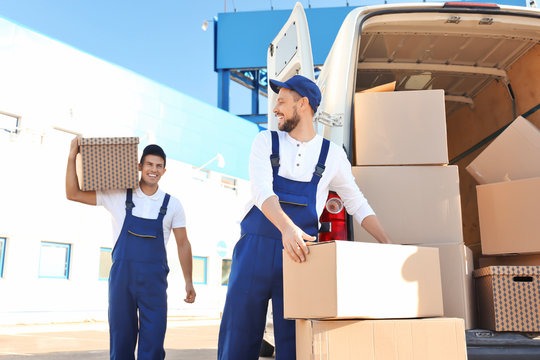 Roanoke Relocation Experts: Your Hassle-Free Journey Starts Here!
Seamless Moves, Uncompromised Service: Roanoke Moving Company at Your Service!
Before hiring a moving company in Roanoke, there are essential factors to consider. 
1. What is the company's level of experience and expertise in handling moves? The company's level of experience and expertise in handling moves is a crucial factor to consider. Look for a moving company with a proven track record and years of experience in the industry. An established company with extensive experience is more likely to have the necessary skills, knowledge, and resources to handle your move efficiently and effectively. Their experience allows them to anticipate and address any challenges that may arise during the process, ensuring a smooth and successful relocation for you.
2. Does the company have proper licensing and insurance to ensure the protection of your belongings during the move? Yes, it is crucial to choose a moving company that is fully licensed and insured. This ensures that your belongings are protected throughout the move, providing you with peace of mind and financial security in case of any unforeseen events.
3. What is the company's approach to customer service and communication? A reputable moving company understands the importance of excellent customer service. They take pride in their responsive and attentive approach to customer inquiries and concerns. They prioritize effective communication, ensuring that your questions are promptly addressed throughout the moving process.
4. What additional services are offered by moving companies to assist with specific moving needs? Many moving companies, including 66Movers, offer additional services to cater to specific moving requirements. These services can include professional packing and unpacking, secure storage options, and specialized handling of delicate or valuable items. Such offerings ensure a comprehensive solution for all your moving needs.
5. Can the moving company provide references or testimonials from previous customers? It is essential to choose a moving company with a proven track record of customer satisfaction. Reputable companies, like 66Movers, are often happy to provide references or testimonials from previous customers. This feedback demonstrates their commitment to delivering a positive and reliable moving experience.
6. What is the company's policy on pricing and payment? When selecting a moving company, transparency in pricing and payment policies is crucial. Ensure you understand the company's pricing structure, including any potential additional charges or fees. Reputable companies, like 66Movers, maintain a transparent approach, providing detailed estimates and discussing all costs upfront to avoid surprises.
Moving To or From Roanoke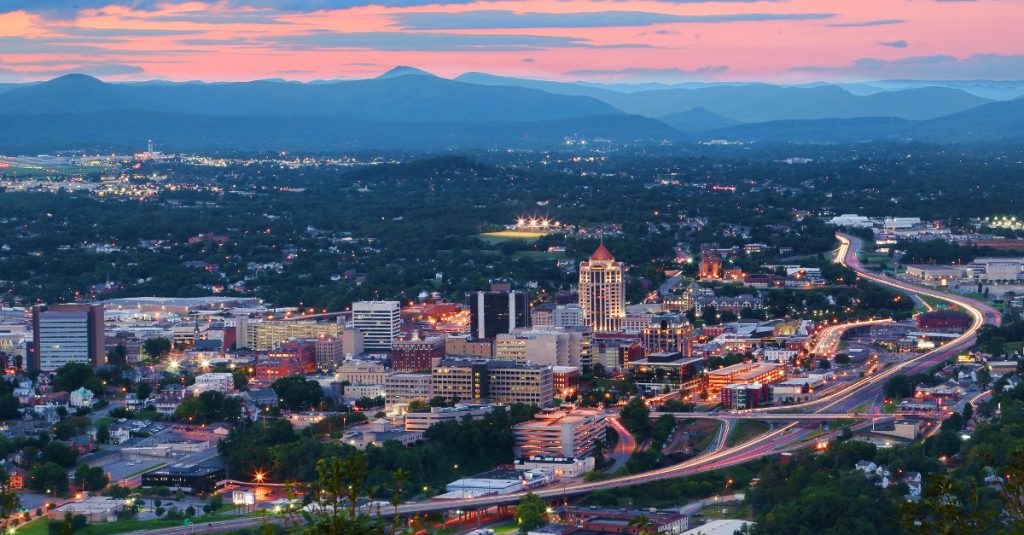 Embarking on a new chapter in Roanoke? Discover the perfect companion for a seamless relocation experience with 66Movers. Our specialized services ensure a stress-free and enjoyable move to or from Roanoke. With our dedicated team, your transition receives utmost care and precision, guaranteeing a smooth and efficient journey.
At 66Movers, we understand the importance of a flawless move. We strive to surpass expectations by meticulously packing your belongings and safely transporting them to your new Roanoke home. With our team's professionalism and expertise, every aspect of your relocation is handled with utmost care and precision.
What sets our moving company apart is our unwavering dedication to customer satisfaction. We go above and beyond to tailor our services to your specific needs, providing personalized solutions that align with your timeline and budget. Our team of skilled professionals will be by your side, offering guidance and support throughout the entire moving process.
Relocating to a new city can be overwhelming, but with our help, your transition to Roanoke will be seamless. Our comprehensive range of services, including packing, unpacking, and storage options, allows us to handle every aspect of your move, leaving you free to focus on settling into your new life. When you choose our moving company for your relocation to Roanoke, you can expect nothing less than excellence. We pay attention to every detail, and our friendly professionals will ensure a hassle-free and enjoyable moving experience. Trust us to make your move a success.
Roanoke's Finest: 66Movers Delivering Excellence in Relocation Services
Efficient Packing and Organization
At 66Movers, we excel in efficient packing techniques that prioritize the safety and organization of your belongings. Our skilled team ensures careful handling and proper securing of items for a smooth and stress-free journey. With our expertise, you can save valuable time and minimize the stress of unpacking at your destination.
Specialty Item Handling
At 66Movers, we specialize in handling specialty items with the utmost care. Whether you have delicate antiques, valuable artwork, or oversized furniture, our team in Roanoke has the expertise to ensure their safe transportation and delivery. We employ specialized techniques and equipment specifically designed to handle such items, providing you with peace of mind throughout the entire process.
Comprehensive Insurance Coverage
Ensuring your peace of mind is a top priority for 66Movers. We understand the significance of your belongings and offer comprehensive insurance coverage options that provide an extra layer of security throughout the entire moving process. Rest assured knowing that your items are protected every step of the way.
Flexible Scheduling Options
We recognize that moving timelines can vary greatly. That's why we offer flexible scheduling options to accommodate your specific needs. Our team works closely with you to find a convenient date and time for your move, ensuring a smooth and timely transition that aligns perfectly with your schedule. With 66Movers, you can expect personalized service and a hassle-free moving experience.
Local Knowledge and Navigation
At 66Movers, our team is well-versed in the local area of Roanoke. This expertise allows us to navigate efficiently and find the best routes for your move. Our in-depth knowledge of the region ensures a streamlined and hassle-free moving experience, saving you time and effort throughout the process. Trust us to handle your move in Roanoke with precision and efficiency.
Sustainable Practices
We are committed to environmental sustainability. We employ eco-friendly practices, such as using recyclable packing materials and optimizing transportation routes to reduce carbon footprint. By choosing us, you contribute to a greener future.
Roanoke Unveiled: Exploring the Enchanting Tapestry of Famous Destinations
Roanoke, a city steeped in history and natural beauty, is a treasure trove of famous places waiting to be explored. From captivating landmarks to breathtaking outdoor spaces, Roanoke offers a rich tapestry of attractions that will leave you in awe. One of the most iconic sights in Roanoke is the Mill Mountain Star, a colossal illuminated star perched atop Mill Mountain. It stands as a symbol of the city's vibrant spirit and offers panoramic views of the surrounding landscape.
For art enthusiasts, the Taubman Museum of Art is a must-visit. With its striking architecture and diverse collection of contemporary and modern art, the museum provides an immersive experience that delights the senses. Nature lovers will find solace in the enchanting beauty of the Blue Ridge Parkway, a scenic drive that winds through the picturesque mountains surrounding Roanoke. Along the way, you can stop at breathtaking overlooks, hike scenic trails, and immerse yourself in the serenity of the great outdoors.
History buffs can explore the Historic Roanoke City Market, one of the oldest continuously operating markets in the country. Here, you can stroll through charming streets, browse unique shops, and indulge in local cuisine. The Virginia Museum of Transportation is a paradise for locomotive enthusiasts. Home to an impressive collection of vintage trains and automobiles, the museum offers a captivating journey through the region's transportation history.
Roanoke is a city that captures the imagination with its blend of natural wonders, cultural gems, and captivating history. Whether you're seeking adventure, inspiration, or a glimpse into the past, Roanoke's famous places will leave an indelible mark on your heart and mind.
Seamless Transitions to Roanoke: Relocate with Ease through Roanoke Moving Company
Unlock Your Roanoke Adventure: Let Roanoke Moving Company Safely Guide You Home
Packing and Unpacking
Speciality Item Handling
Residential Moving
Storage Solutions
Furniture Assembly and Disassembly
Commercial Moving
Packing and Unpacking
Leave the tedious task of packing and unpacking to the expert team at 66Movers. We take care of securely packing and organizing your belongings, saving you valuable time and effort. With our meticulous approach, you can enjoy peace of mind knowing that every item will be handled with the utmost care throughout the entire process.
Speciality Item Handling
Residential Moving
Storage Solutions
Furniture Assembly and Disassembly
Commercial Moving
Customer Testimonials of Our Roanoke Moving Services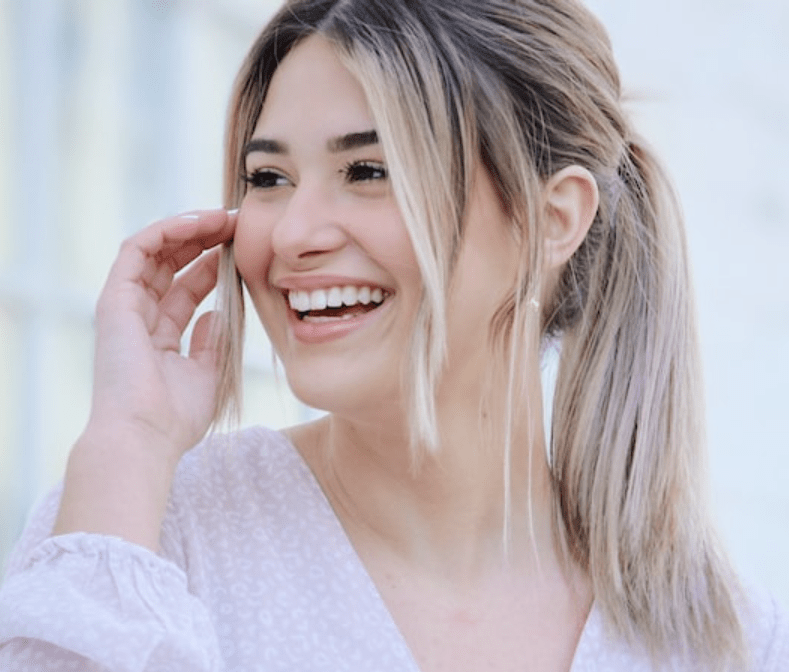 Thanks to 66Movers, our commercial move was a breeze. Their experienced team efficiently managed the entire process, minimizing downtime and ensuring a seamless transition for our office. We were able to focus on our business operations while they handled the logistics with professionalism and expertise.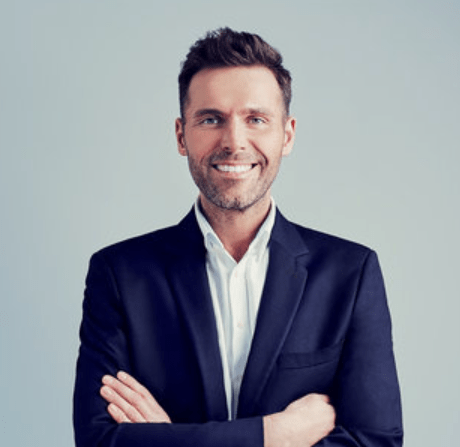 I can't thank 66Movers enough for their exceptional service during our store relocation. Their team understood the unique challenges of moving a retail space and worked diligently to ensure a smooth transition. They handled everything with care, and our new store was up and running in no time.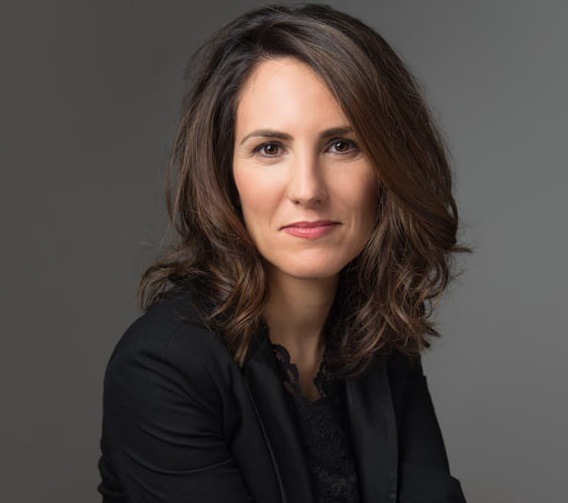 Relocating our warehouse was a massive undertaking, but 66Movers made it seem effortless. Their experienced team meticulously planned and executed the move, minimizing downtime and ensuring all our inventory was safely transported. Their professionalism and attention to detail were impressive. We couldn't be happier with the seamless transition they provided for our business.
Cheap Moving Services in Roanoke Near Me
When it comes to finding affordable and reliable moving services in Roanoke, look no further than 66Movers. As a trusted moving company, we understand that moving can be a stressful and expensive experience. That's why we pride ourselves on offering high-quality moving services at competitive prices, ensuring that you receive the best value for your money.
At 66Movers, we believe that affordability should never compromise the quality of service. Our team of dedicated professionals is committed to providing top-notch moving assistance without breaking the bank. Whether you're moving locally or long-distance, our affordable moving solutions are tailored to meet your specific needs and budget.
What sets us apart from other cheap moving services in Roanoke is our unwavering commitment to customer satisfaction. We go above and beyond to ensure that your moving experience is seamless and stress-free. From meticulous packing and secure transportation to efficient unpacking and furniture assembly, our skilled team handles every aspect of your move with utmost care and precision.
Choosing 66Movers means choosing a moving company that values transparency and reliability. We provide upfront and honest pricing, with no hidden fees or surprises. Our goal is to make your move affordable, convenient, and worry-free. So, when searching for cheap moving services in Roanoke, trust 66Movers to deliver exceptional service without compromising quality.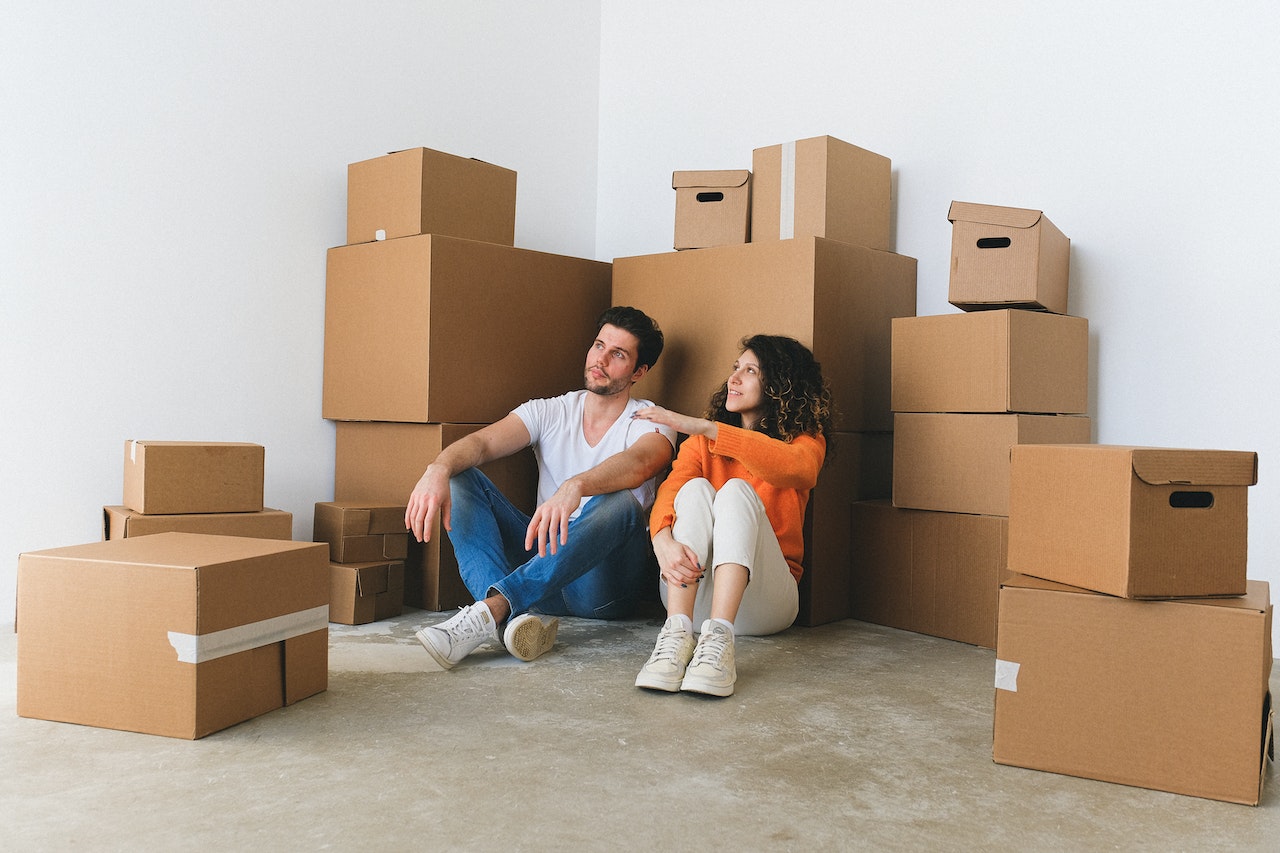 Pricing Guide for Moving to Roanoke Moving
Planning a move to Roanoke? Let 66Movers be your trusted guide with our comprehensive pricing options. We understand that transparency is key when it comes to pricing, which is why we offer a detailed and easy-to-understand pricing guide for your move. From the size of your move to the distance traveled, we take all factors into account to provide you with a fair and accurate estimate. With 66Movers, you can rest assured knowing that there are no hidden fees or surprises.
Scenario 1: Moving from a studio apartment to a nearby location within Roanoke. The estimated cost for this 1-room move is $250-$350. With our efficient team, the move can be completed within a day, ensuring a quick and hassle-free transition.
Scenario 2: Relocating from a 1-bedroom apartment to a new home in Roanoke. The estimated cost for this 2-room move is $400-$450. Our experienced movers will efficiently handle the packing, transportation, and unpacking, allowing you to settle into your new place within 1-2 days.
ROANOKE MOVING COST AND TIME ESTIMATES
| Type of Move | Distance | Number of Rooms | Approximate Cost | Estimated Timeframe | Order |
| --- | --- | --- | --- | --- | --- |
| Local Move | Within Roanoke | 1-2 Bedrooms | $250 - $350 | 1 day | |
Seamless Moving Solutions to Roanoke: Trust 66Movers for a Stress-Free Transition
Ready to embark on your new journey in Roanoke? Let 66Movers make your relocation a seamless experience! Contact us now for a free quote and personalized moving plan.
Discover Roanoke: Official City Website
Explore the official website of the City of Roanoke at www.roanokeva.gov for comprehensive information about the city's services, attractions, events, and resources for residents and visitors.
Roanoke Valley Convention & Visitors Bureau
Visit www.visitroanokeva.com, the official website of the Roanoke Valley Convention & Visitors Bureau. This site offers valuable insights into local attractions, outdoor recreation, dining options, accommodations, and upcoming events.
Roanoke Parks and Recreation Department
Discover the city's beautiful parks, trails, recreational facilities, programs, and community events.
Blue Ridge Parkway
Explore the breathtaking beauty of the Blue Ridge Parkway, one of America's most scenic drives, which passes through the Roanoke region. With stunning vistas, hiking trails, picnic spots, and opportunities for wildlife viewing, the Blue Ridge Parkway offers a perfect leisure destination for nature lovers and outdoor enthusiasts. Immerse yourself in the natural wonders and tranquility of this iconic parkway just a short drive from Roanoke.