Winchester Moving Services
Seamless Relocation by Expert Movers in Winchester
Moving to a new home can be an exciting adventure, but it also comes with its fair share of challenges. That's where expert movers in Winchester come into play, ensuring your relocation is nothing short of seamless. With 66Movers' professional guidance, attention to detail, and commitment to excellence, your transition to a new chapter in Winchester will be a smooth and worry-free experience.
66Movers bring a wealth of knowledge and experience to the table. From packing your belongings with care to navigating the logistics of transportation, our professionals take care of every aspect of your move, leaving you with peace of mind. One of the standout qualities of expert movers is our meticulous planning. We work closely with you to create a customized moving plan that takes into account your timeline, budget, and any special requirements. This ensures that every detail is considered, minimizing the potential for hiccups along the way.
We have access to the right tools and equipment. So, we come prepared with all the necessary resources to handle your belongings safely and efficiently. Whether it's heavy furniture, fragile items, or valuable possessions, 66Movers have the expertise to ensure everything arrives at your new home intact. Seamless relocation involves more than just physical logistics. It's about providing a stress-free experience that allows you to focus on the excitement of starting anew.
When it comes to your move to Winchester, partnering with the best moving company is a decision that pays off in countless ways. With their help, you can confidently step into your new Winchester abode, ready to embrace all the opportunities that lie ahead.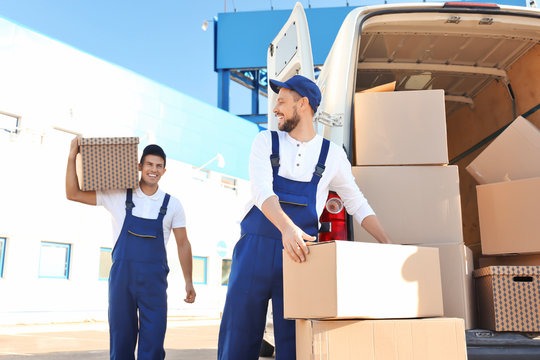 Resource Guide for Discovering the Ideal Moving Company
How to find Winchester's Proficient Movers – Your Reliable Choice for Smooth and Effortless Relocation.
Flawless Reputation:

Seek movers with a sparkling reputation and rave reviews. Your journey to a stress-free move begins with a company that's trusted by many.

Masters of Experience:

Choose movers with a wealth of experience. Seasoned pros can turn any moving challenge into a breeze, ensuring your valuables are in capable hands.

Safety Nets:

Insist on licensed and insured movers. With the right coverage, you'll have peace of mind knowing that your belongings are protected come what may.

Service Smorgasbord:

Pick a moving company that offers a buffet of services: packing, loading, unloading, and more. Customize your moving experience to suit your needs.

Price Clarity:

Demand transparent pricing, no hidden fees. Get a quote that breaks down costs so you know exactly what you're paying for—no surprises allowed!

Face-to-Face Magic:

Opt for an in-home estimate. When movers see your stuff in person, their quotes get more accurate, and your move gets more organized.

Red-Carpet Professionalism:

Go for movers who roll out the red carpet in customer service. Polished communication and a sharp appearance are signs of top-notch movers.

Rave Reviews:

Request references and chat with past clients. Hearing success stories firsthand lets you confidently step into your move with a winning team by your side.
Moving To or From Winchester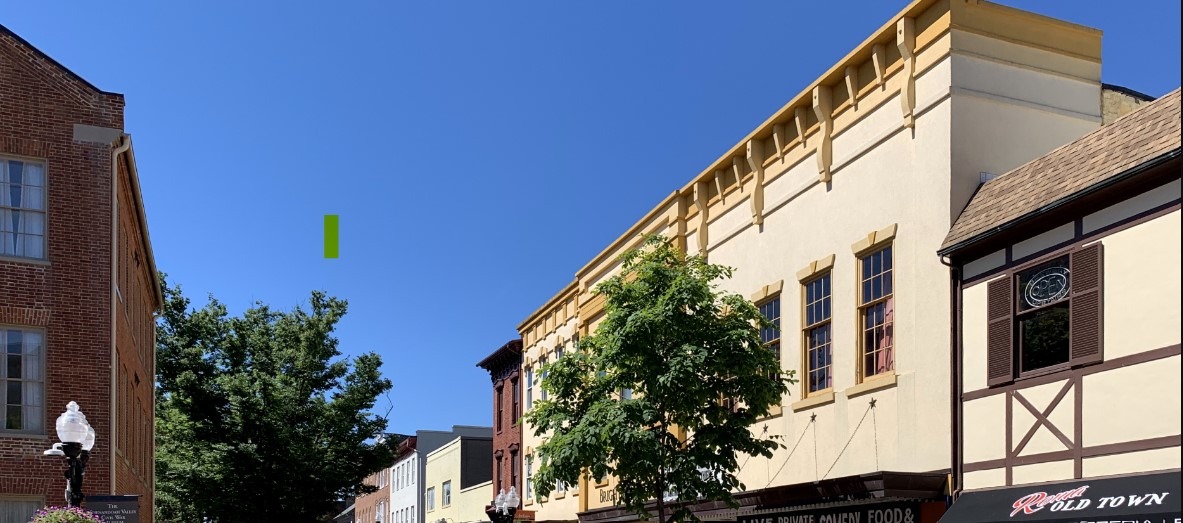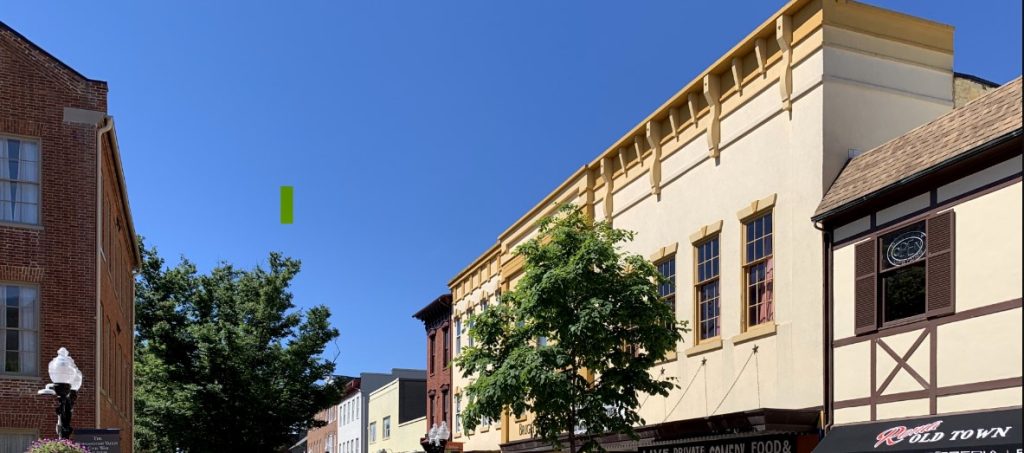 Embarking on a journey to or from Winchester? Let the winds of change carry you smoothly with our exceptional moving services. Whether you're relocating to this charming city's embrace or bidding it a fond farewell for new horizons, our dedicated team is poised to orchestrate your move with a blend of expertise and care that sets us apart.
Moving to Winchester isn't just a change of address; it's a leap into a community rich in history, culture, and warmth. As you step into your new chapter, we'll be there to ensure your transition is marked by ease and excitement. Our professionals meticulously pack your memories and treasures, navigate the road ahead, and handle every detail with precision.
On the flip side, if Winchester has been home to your cherished moments, departure doesn't have to be bittersweet. Our seamless logistics and experienced team promise you a smooth move, leaving you with nothing but anticipation for the adventures ahead.
Both arrivals and farewells are laden with emotions, and our understanding team acknowledges the weight they carry. We're here to turn the page with you, ensuring that your journey to or from Winchester is more than a move – it's an extraordinary experience. So, embrace the change, and let us handle the rest. With us, your journey becomes a story of exceptional transitions and new beginnings.
Winchester's Premier Choice: How 66Movers Stands Out from the Rest
Sustainability Initiatives
66Movers takes environmental responsibility seriously. The company implements eco-friendly practices, such as using reusable packing materials, optimizing transportation routes for fuel efficiency, and recycling packaging materials after the move.
Customer-Centric Approach
At 66Movers, the customer's satisfaction is the top priority. The company emphasizes open communication, actively seeking feedback to improve services, and addressing any concerns promptly. This client-centered approach fosters positive relationships and repeat business.
State-of-the-Art Equipment
66Movers invests in modern moving equipment to ensure the safety of both clients' belongings and the movers themselves. High-quality packing materials, specialized moving vehicles, and advanced handling tools contribute to a secure and efficient moving process.
Professional Expertise
66Movers distinguishes itself by its team of skilled and experienced moving professionals. The company prides itself on employing movers who are trained in handling various types of items, from delicate antiques to heavy furniture, ensuring a smooth and secure relocation process for clients.
Transparent Pricing
Clear and transparent pricing sets 66Movers apart from its competitors. The company offers detailed estimates, avoiding hidden fees and surprises that can strain the client's budget. This commitment to honesty and integrity helps build trust with customers.
Comprehensive Services
66Movers offers a wide range of services to cater to different moving needs. This includes packing, loading, transportation, unloading, and unpacking. Whether it's a residential, commercial, or long-distance move, the company provides tailored solutions to meet specific requirements.
Embrace Winchester: Your Guide to Exploring After the Move
Congratulations on successfully relocating to Winchester! As you settle into your new surroundings, you'll find that this charming city has so much to offer. From historical landmarks to vibrant cultural experiences, there's no shortage of things to explore. 
Winchester boasts a rich history dating back to the colonial era. Take a stroll through the Old Town Walking Mall, where historic buildings house an array of boutiques, galleries, and restaurants. Don't miss the chance to visit the Stonewall Jackson's Headquarters Museum, a fascinating glimpse into Civil War history.
The picturesque landscapes surrounding Winchester offer endless opportunities for outdoor adventures. Head to the nearby Shenandoah National Park for hiking, picnicking, and breathtaking views of the Blue Ridge Mountains. The Abrams Creek Wetlands Preserve is a hidden gem for birdwatching and serene walks.
Winchester's dining scene is a delightful mix of local flavors and international cuisines. Treat yourself to farm-to-table dining experiences, cozy cafes, and quaint bistros. The Winchester Brew Works is a favorite spot for craft beer enthusiasts, offering a taste of the city's local brews.
Winchester's vibrant community spirit comes alive through its various events and festivals. Check out the Apple Blossom Festival, a cherished tradition celebrating the arrival of spring with parades, concerts, and more. Farmers markets and art exhibitions are also great opportunities to connect with locals.
Winchester's artistic scene is thriving, with galleries and theaters showcasing local talent. Explore the Museum of the Shenandoah Valley to learn about the region's history and art. Attend performances at the Shenandoah Conservatory for an evening of culture and entertainment.
As you embark on this exciting new chapter in Winchester, let your curiosity guide you. Embrace the city's historical charm, natural beauty, and vibrant community as you create memorable experiences that make Winchester truly feel like home.
Unlocking Excellence: 66Movers' Suite of Tailored Moving Services
Residential Relocations
Secure Storage Solutions
Commercial Moves
Expert Packing Services
Specialized Moving
Residential Relocations
Seamlessly move into your new home with 66Movers' expert team, ensuring your belongings arrive safely and your transition is smooth.
Secure Storage Solutions
Commercial Moves
Expert Packing Services
Specialized Moving
Voices of Satisfaction: 66Movers' Client Testimonials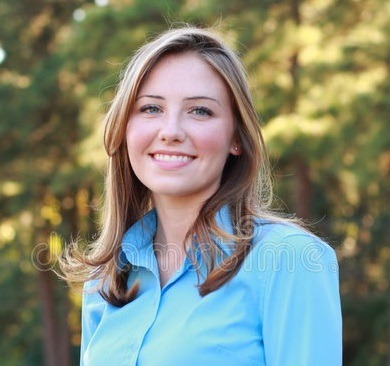 I was blown away by 66Movers' professionalism and attention to detail. Their team ensured every step of my move was seamless – from packing my fragile items with care to handling logistics flawlessly. I couldn't have asked for a better experience. Highly recommended!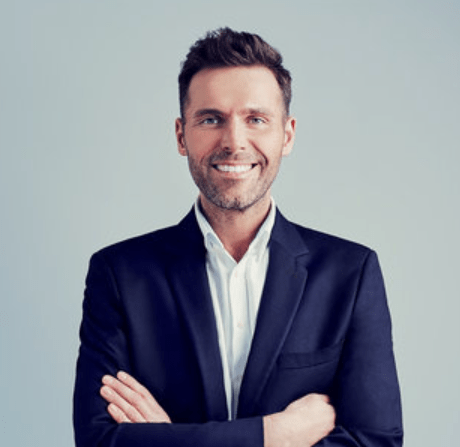 Moving my business was a daunting task, but 66Movers made it feel like a breeze. Their commercial moving service minimized downtime, and they set up my new office exactly as I envisioned. Their dedication to excellence is truly commendable.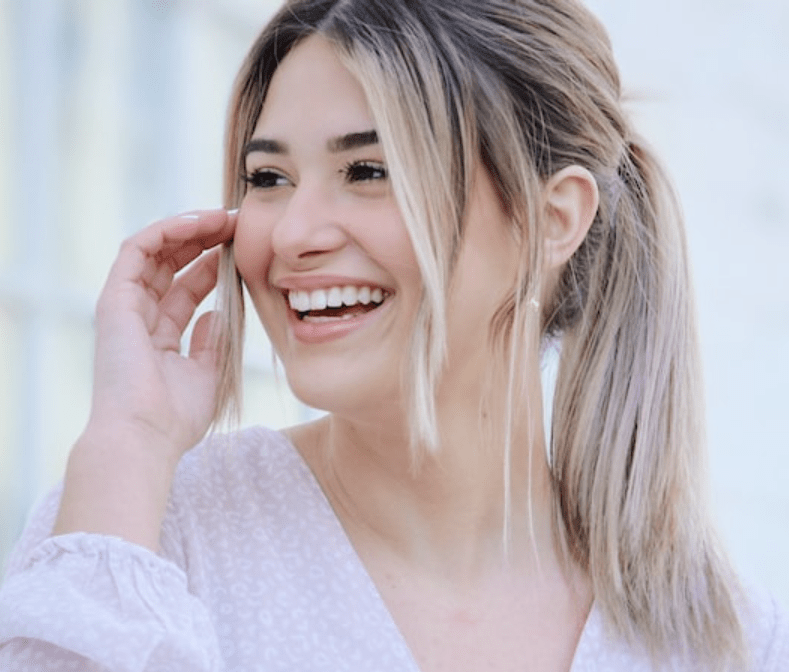 I can't thank 66Movers enough for their exceptional service during my move to Winchester. Their team managed every detail with precision, and their storage solutions provided me with peace of mind. Their professionalism and friendly approach make them stand out from the rest.
Affordable Movers in Winchester: Your Ideal Choice for Seamless Relocation at Unbeatable Rates

Introducing 66Movers, the epitome of affordable and efficient moving solutions in the charming city of Winchester. With an unwavering commitment to making your relocation experience stress-free and seamless, 66Movers stands as the go-to choice for individuals and families seeking top-notch moving services without breaking the bank.
Our dedicated team of professionals understands the intricacies of each move, whether it's a small apartment or a sprawling estate, and tailors their expertise to meet your specific needs. From meticulous packing to secure transportation and timely delivery, we ensure that your belongings are handled with the utmost care throughout the entire process.
At 66Movers, affordability doesn't mean compromising on quality. We take pride in offering competitive rates that align with your budget, without sacrificing the excellence we're known for. Our commitment to transparency means that you'll receive a clear and detailed breakdown of costs, leaving no room for surprises.
With glowing testimonials from countless satisfied clients, 66Movers has established itself as a trusted partner for relocations in Winchester. Whether you're moving locally or across distances, our reliable team is here to transform your move into a smooth and successful journey. Experience the difference with 66Movers, where affordability and excellence converge to create moving solutions you can rely on.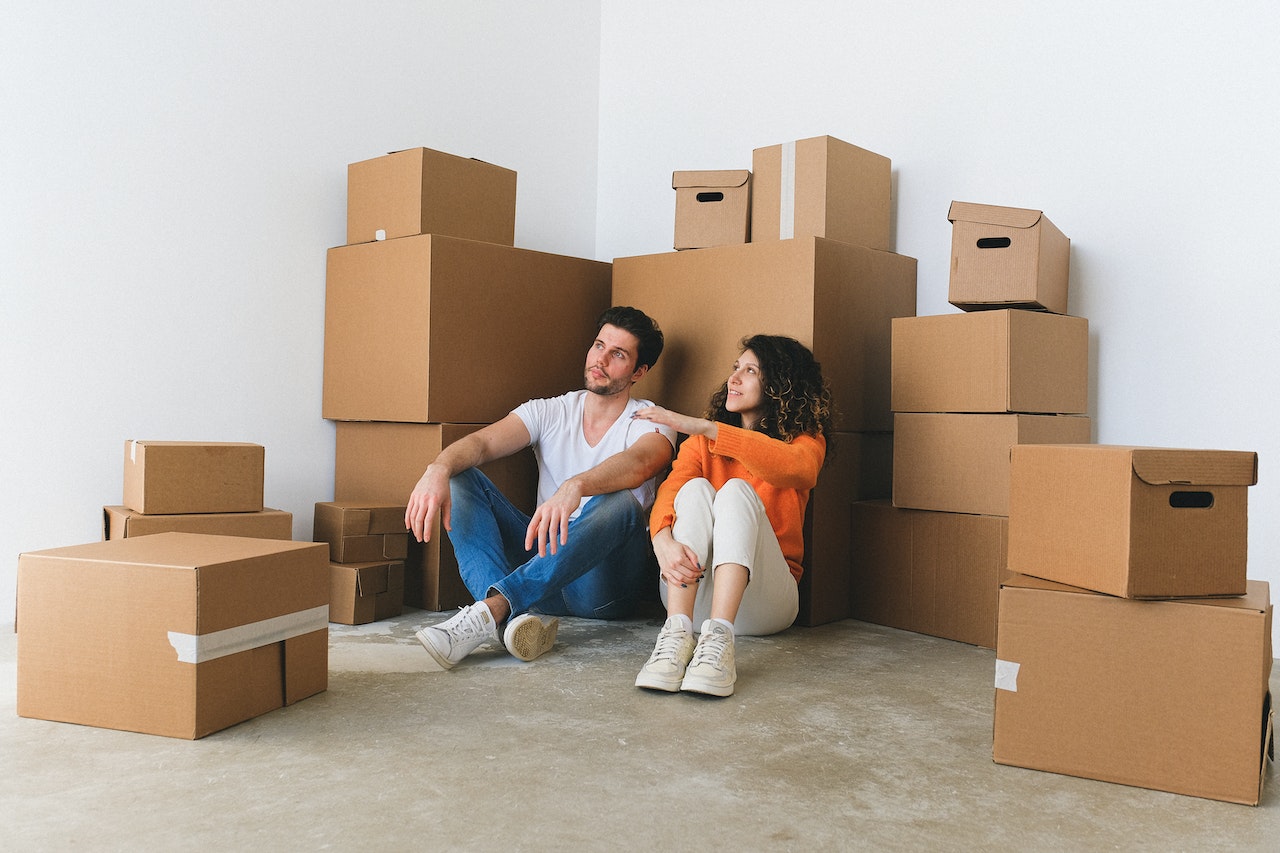 WINCHESTER MOVING COST AND TIME ESTIMATES
| Type of Move | Distance | Number of Rooms | Approximate Cost | Estimated Timeframe | Order |
| --- | --- | --- | --- | --- | --- |
| Local Move | Within Winchester | 1-2 Bedrooms | $310 - $430 | 2 days | |
Ready to Experience Winchester with Ease? Choose 66Movers for Your Seamless Relocation!
Embark on a Remarkable Journey of Effortless and Enchanting Moving in Winchester with 66Movers.
Shenandoah Valley Discovery Museum
For an enriching and family-friendly experience, head to the Shenandoah Valley Discovery Museum. Located in downtown Winchester, this interactive museum offers a range of exhibits and activities that engage both children and adults. From hands-on science experiments to creative arts and crafts, the museum encourages learning through play. Explore themed areas like the Energy Zone, HealthWorks, and Kids' Cabin, where young minds can explore, create, and discover. The museum's engaging exhibits make it a fantastic destination for families, providing an opportunity for education and fun in an interactive environment.
Old Town Winchester
Step back in time and immerse yourself in the historic charm of Old Town Winchester. This charming district features cobblestone streets, historic architecture, and a vibrant atmosphere. Explore boutique shops, art galleries, and antique stores that line the Old Town Walking Mall. Take a leisurely stroll and discover unique finds, from local art to handcrafted jewelry. Enjoy a cup of coffee at a cozy café or savor a delicious meal at one of the many restaurants.