Leesburg Moving Services: Your Reliable Solution for Smooth Relocation
Imagining a Seamless Move? Trust the Leading Leesburg Moving Company to Make It a Reality!
Welcome to 66Movers, where we transform the chore of moving into an extraordinary experience. If you've ever envisioned a smooth and hassle-free relocation, your imagination is about to become a reality. Our dedicated team of professionals is here to make your moving dreams come true. At 66Movers, we recognize that orchestrating a seamless move requires careful coordination and meticulous attention to detail. That's why we have made it our mission to provide a comprehensive range of services tailored to your specific needs. 
Whether you're planning a local transition or embarking on a long-distance adventure, our skilled movers are equipped with the expertise and resources to handle every aspect of your relocation. Imagine a world where packing, loading, and unloading are executed flawlessly, ensuring the utmost safety and protection of your treasured possessions. From delicate heirlooms to bulky furniture, we treat your belongings with the utmost care and respect.
However, our dedication to outstanding service doesn't stop there. We pride ourselves on clear and transparent communication, providing regular updates and addressing any concerns or questions you may have throughout the entire process. Our goal is to alleviate your stress and provide you with the peace of mind you deserve.
So, let your imagination soar and leave the logistics to us. With 66Movers, your dream of a smooth and seamless move is about to become an unforgettable reality. Contact us today and let us exceed your expectations as we embark on this exciting journey together.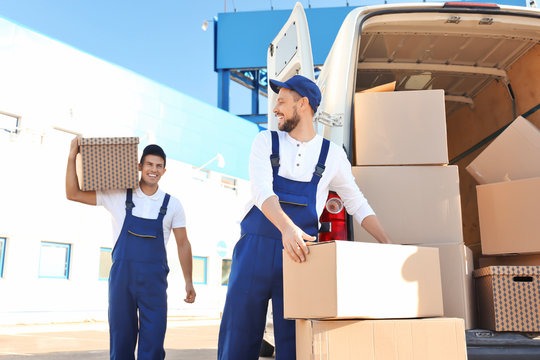 Unlocking a Smooth Move: Essential Things to Know and Ask When Choosing a Moving Service in Leesburg
Unveil the Secrets to a Seamless Move: Discover the key questions to ask and important factors to consider when selecting a reliable moving service.
1. Reputation and Experience: Consider the moving company's reputation and years of experience in the industry. How long have they been in business? Look for testimonials and reviews from previous customers to gauge their reliability and professionalism.
At 66Movers, we boast a stellar reputation backed by years of experience in the moving industry. With a proven track record of successful relocations and numerous satisfied customers, we bring expertise and reliability to every move we undertake.
2. Services Offered: Evaluate the range of services provided by the moving company. Do they offer packing, unpacking, and furniture assembly? Assess whether they cater to your specific needs and can handle any specialized items you may have.
At 66Movers, we offer a comprehensive suite of services tailored to your requirements. From efficient packing and unpacking to expert furniture assembly, we have the expertise and resources to take care of all your moving needs, ensuring a hassle-free experience.
3. Insurance Coverage: Check if the moving company provides insurance coverage for your belongings during transit. Accidents can happen, and having insurance offers peace of mind and financial protection in case of any unexpected damage or loss.
We understand the value of your possessions at 66Movers. That's why we offer comprehensive insurance coverage options to safeguard your belongings throughout the entire moving process. Rest assured, your items are protected against unforeseen events.
4. Pricing and Estimates: Obtain detailed pricing information and ensure transparency. Ask for a written estimate that includes all potential costs and any additional charges. This will help you avoid any surprises and plan your budget accordingly.
66Movers believe in transparent pricing. We provide detailed written estimates that encompass all aspects of your move. You can trust us to offer competitive rates without any hidden costs, allowing you to budget effectively.
5. Licensing and Credentials: Verify that the moving company holds the necessary licenses and credentials. This ensures compliance with legal requirements and gives you confidence in their professionalism and adherence to industry standards.
66Movers is fully licensed and insured, meeting all the necessary legal requirements. Our credentials validate our commitment to providing top-quality moving services while operating within the framework of regulations and standards.
Moving To or From Leesburg (VA)

Moving to a new location can be an exciting yet challenging endeavor, and whether you're moving to or from Leesburg, it's crucial to plan your relocation carefully. With its picturesque landscapes, vibrant community, and proximity to major cities, Leesburg offers an appealing destination for individuals and families alike. To ensure a seamless transition, it's essential to consider various aspects of your move and rely on the expertise of professional moving companies like 66Movers.
When moving to Leesburg, you'll discover a charming town with a rich history and a thriving local culture. To make your transition a smooth one, start by researching the area and familiarizing yourself with the local amenities, schools, and healthcare facilities. Leesburg's quaint downtown area offers a variety of shops, restaurants, and entertainment options for you to explore and enjoy. Planning is key when moving to Leesburg. Begin by decluttering and organizing your belongings to make the packing process more efficient. Consider donating or selling items you no longer need. Create a checklist and a timeline to ensure you stay on track throughout the moving process.
Once you have sorted your belongings, it's time to find a reliable moving company like 66Movers. With their expertise and experience, they will handle the logistics of your move, including packing, loading, transportation, and unloading, while ensuring the safety of your belongings. Hiring professional movers can alleviate the stress and physical strain of moving, allowing you to focus on settling into your new Leesburg home.
Moving From Leesburg:
If you're leaving the beautiful town of Leesburg, it's essential to plan your departure carefully to ensure a smooth transition. Start by notifying important parties of your move, such as utility companies, schools, and healthcare providers. Take care of any outstanding bills or subscriptions tied to your current address. Packing and organizing your belongings efficiently is crucial when moving from Leesburg. Sort through your items and decide what to keep, sell, donate, or discard. Properly pack and label your boxes to simplify the unpacking process at your new destination.
When it comes to moving from Leesburg, enlisting the services of a reliable moving company like 66Movers is highly recommended. They will handle the logistics of your move, from packing up your belongings to safely transporting them to your new destination. By entrusting your move to professionals, you can enjoy a stress-free transition and have peace of mind knowing that your possessions are in capable hands.
In conclusion, whether you're moving to or from Leesburg, meticulous planning and the assistance of a trustworthy moving company are essential for a seamless relocation experience. 66Movers, with their expertise, professionalism, and commitment to customer satisfaction, can make your moving journey to or from Leesburg a smooth and hassle-free one.
66Movers Presents Relocation Excellence for Suffolk's Discerning Residents
Immaculate Moves: Flawless Precision, Stress-Free Results
We pride ourselves on delivering impeccable moves. Our skilled team ensures every aspect of your relocation is executed with precision, providing you with a stress-free moving experience.
Time Warp Efficiency: Swift, Timely, and On Schedule
Experience the time warp efficiency of 66Movers. Our well-coordinated team works diligently to ensure your move is completed swiftly, adhering to schedules and minimizing any disruption to your daily routine.
Care Beyond Measure: Protecting Your Belongings, Always
We go above and beyond to safeguard your belongings. With meticulous care and attention to detail, we employ top-notch packing techniques and secure transportation, ensuring your items arrive in pristine condition.
Stress-Melting Expertise: Relax, We've Got You Covered
Relax and let go of moving stress with our leading moving company in Leesburg. Our team of experienced professionals brings extensive expertise and knowledge to handle every aspect of your move, allowing you to enjoy a worry-free and smooth relocation journey.
Tailored Solutions: Meeting Your Unique Needs with Precision
With 66Movers, expect tailored solutions that address your specific requirements. Whether it's a local or long-distance move, residential or commercial, our flexible services are designed to cater to your individual needs with utmost precision.
Customer-Centric Service: Your Satisfaction, Our Priority
Choose 66Movers for our customer-centric approach. We prioritize your satisfaction and provide personalized attention throughout your entire move, offering excellent communication, transparency, and responsive support at every step.
Unveiling Leesburg's Hidden Treasures: Explore the Unforgettable Delights Awaiting You Post-Move
Embark on an exciting journey of exploration as you settle into your new home in Leesburg. This charming town is teeming with hidden treasures and delightful attractions that will captivate your senses and create lasting memories. After your move, take the opportunity to immerse yourself in the local culture and discover the unique gems that Leesburg has to offer.
Begin your adventure with a visit to the historic downtown area, where you'll find a plethora of quaint shops, boutiques, and art galleries. Stroll along the picturesque streets, admiring the beautifully preserved architecture and indulging in the vibrant atmosphere. Don't miss the chance to savor delectable cuisine at the local restaurants, which offer a diverse range of flavors to satisfy every palate.
Nature enthusiasts will be thrilled to explore the natural wonders surrounding Leesburg. Head to the nearby scenic trails and parks, such as Red Rocks Wilderness Overlook Regional Park or Morven Park, where you can enjoy hiking, biking, picnicking, and even horseback riding. Immerse yourself in the breathtaking landscapes, tranquil lakes, and serene forests that provide a refreshing escape from the bustle of everyday life. For history buffs, Leesburg offers a wealth of historical sites and landmarks. Visit the iconic Morven Park Mansion, a grand estate that boasts stunning architecture and picturesque gardens. Delve into the past at the Ball's Bluff Battlefield and National Cemetery, where you can learn about the region's significant role in American history.
Additionally, Leesburg hosts various festivals and events throughout the year that showcase the town's vibrant community spirit. From the Leesburg Flower and Garden Festival to the Acoustic on the Green concert series, there's always something exciting happening. Immerse yourself in the local festivities and connect with your new neighbors as you celebrate the town's cultural richness.
As you settle into your new Leesburg home, don't miss the opportunity to uncover these hidden treasures and create cherished memories.
Elevating Your Move: Unparalleled Services from Leesburg's Elite Moving Experts
Welcome to Leesburg's premier moving company, where we unlock a world of moving perfection tailored to your every need. With unmatched expertise and a commitment to excellence, our team is dedicated to providing top-notch services that go above and beyond your expectations.
Seamless Packing and Unpacking
Specialized Item Handling
Furniture Disassembly and Assembly
Storage Solutions
Long-Distance Relocation
Commercial Moving Services
Seamless Packing and Unpacking
Sit back and relax as our expert team efficiently packs your belongings with utmost care, ensuring secure transportation. Unpacking services are also available to help you settle into your new space effortlessly.
Specialized Item Handling
Furniture Disassembly and Assembly
Storage Solutions
Long-Distance Relocation
Commercial Moving Services
Customer Testimonials of Our Leesburg Moving Company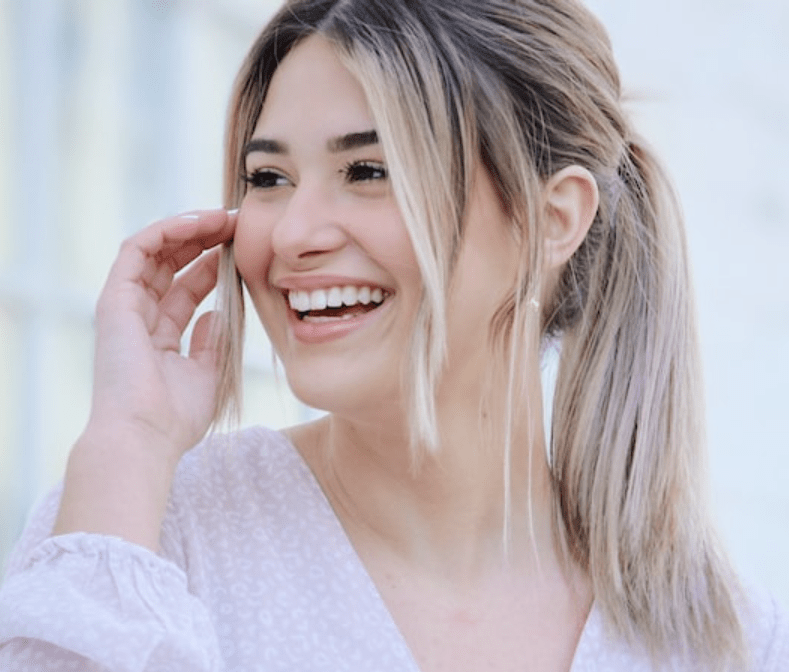 I can't thank 66Movers enough for their exceptional service. The team went above and beyond to make our move seamless and hassle-free. They handled our fragile items with utmost care, and their expertise in disassembling and reassembling furniture was impressive. Their professionalism and friendly approach made the entire process a positive one.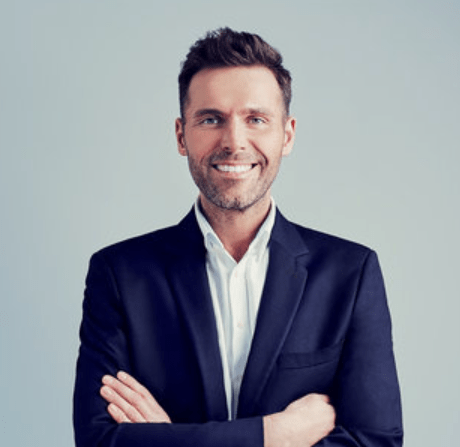 Moving with 66Movers was an absolute breeze! From start to finish, their team demonstrated professionalism and efficiency. They carefully packed and transported our belongings, ensuring everything arrived in perfect condition. Their attention to detail and exceptional customer service made our move a stress-free experience.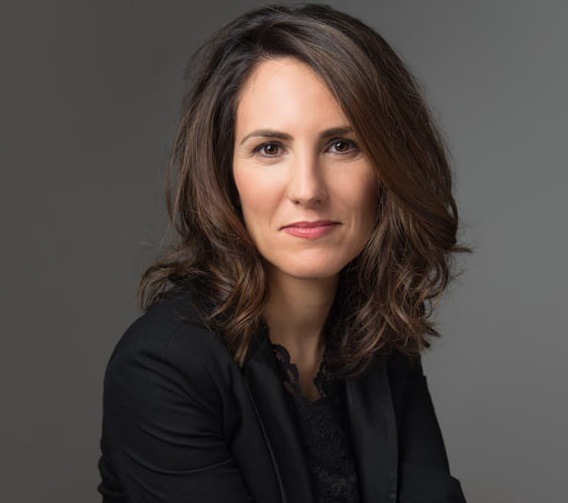 Choosing 66Movers was the best decision we made for our move to Leesburg. Their team was punctual, efficient, and incredibly organized. They took the time to listen to our needs and customized their services accordingly. The entire process, from packing to unloading, was executed flawlessly. We are extremely satisfied with their professionalism and would choose them again in a heartbeat.
Affordable Excellence: Unbeatable Value with our Cheap Moving Services
Experience exceptional value without compromising on quality with our affordable moving services at 66Movers. We understand that moving can be a costly endeavor, which is why we strive to provide budget-friendly options. Our commitment to delivering excellence at an affordable price sets us apart as the go-to choice for cheap moving services.
Affordability does not mean sacrificing the level of service you deserve. We believe in transparent pricing and upfront cost estimates that ensure you have a clear understanding of the expenses involved. While we offer affordable rates, rest assured that our quality of service remains uncompromised. Our dedicated team of professionals is highly trained and experienced in handling all aspects of your move.
What truly sets us apart is our commitment to customer satisfaction. We prioritize open communication, responsiveness, and personalized attention to ensure your moving needs are met. Our friendly and knowledgeable staff is always ready to assist you, addressing any concerns or questions you may have along the way.
When you choose 66Movers for cheap moving services, you gain access to a reliable and trusted partner. Our track record of satisfied customers speaks volumes about our commitment to delivering exceptional value. Don't let cost be a barrier to a smooth and successful move. With our affordable moving services at 66Movers, you can enjoy the benefits of professional assistance, efficient logistics, and top-notch customer service without breaking the bank. Contact us today to experience the perfect balance of affordability and excellence for your upcoming move.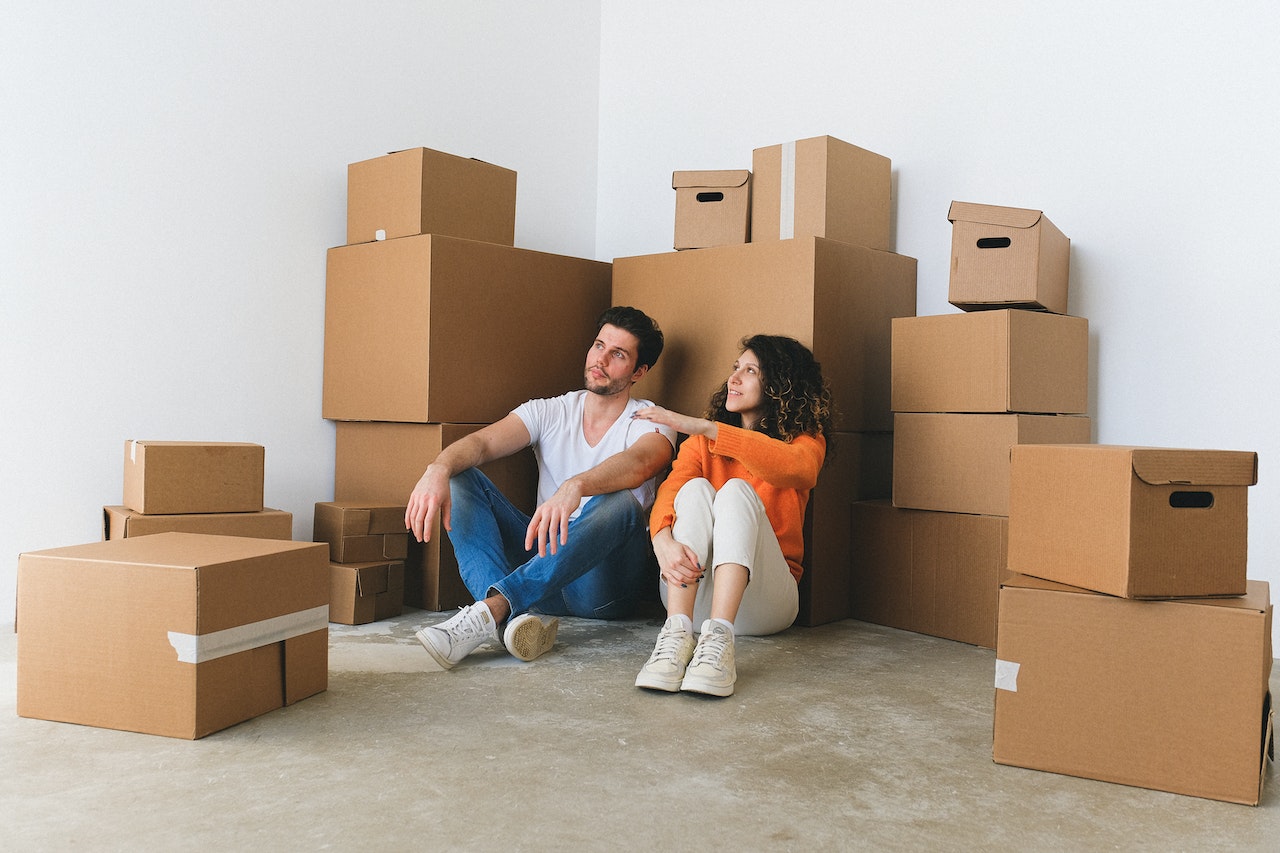 All-Inclusive Pricing Guide for

Leesburg Moving
When it comes to planning your move in Leesburg, having a clear understanding of the pricing is essential. At 66Movers, we believe in providing all-inclusive pricing that eliminates any surprises along the way. Here are two scenarios to help illustrate our transparent approach:
Scenario 1: Local Move
For a local move within Leesburg, our all-inclusive pricing covers factors such as the number of rooms, distance traveled, and any additional services required. For example, a two-bedroom apartment move within the city limits may have a flat rate of $500, which includes packing materials, loading, transportation, unloading, and basic furniture assembly.
Scenario 2: Long-Distance Move
When it comes to a long-distance move from Leesburg to another state, our all-inclusive pricing considers factors like the distance, size of the home, and any specific requirements. For instance, a three-bedroom house move to a neighboring state may have a starting price of $2,000, covering packing, loading, transportation, unloading, and basic disassembly/reassembly of furniture.
In both scenarios, our pricing is transparent, tailored to your specific needs, and reflects the comprehensive services we offer. We provide detailed estimates upfront, ensuring you have a clear understanding of the costs involved before your move. With our all-inclusive pricing guide, you can confidently plan your Leesburg move, knowing that there are no hidden fees or surprises along the way.
LEESBURG MOVING COST AND TIME ESTIMATES
| Type of Move | Distance | Number of Rooms | Approximate Cost | Estimated Timeframe | Order |
| --- | --- | --- | --- | --- | --- |
| Local Move | Within Leesburg | 1-2 Bedrooms | $300 - $450 | 1 day | |
Relocate with Ease Using Our Top Rated Moving Services in Leesburg
Ready to plan your seamless move in Leesburg? Contact 66Movers today for a transparent and all-inclusive pricing guide tailored to your specific needs. Experience the peace of mind that comes with upfront pricing and exceptional moving services. Request your personalized quote now and let's make your move a stress-free success!
Historic Downtown Leesburg
https://downtownleesburgva.org/

Immerse yourself in the charm and history of Leesburg's downtown area. Explore the beautifully preserved buildings, browse unique shops, dine at local restaurants, and enjoy cultural events and festivals throughout the year. Don't miss the opportunity to visit the Loudoun Museum and immerse yourself in the rich heritage of the region.
Morven Park
Discover the expansive Morven Park, a stunning estate that offers something for everyone. Explore the picturesque gardens, tour the historic mansion, and enjoy outdoor activities like hiking, picnicking, and equestrian events. The park also hosts various events, including concerts, art exhibitions, and seasonal festivals.
Balls Bluff Battlefield Regional Park
Step back in time at Balls Bluff Battlefield Regional Park, a significant Civil War site. Take a guided tour to learn about the history and significance of the battlefield, walk the interpretive trails, and visit the national cemetery. The park offers a serene and educational experience for history enthusiasts.
Tuscarora Creek Park
Escape into nature at Tuscarora Creek Park, a beautiful green space with walking trails, sports fields, and a playground. Enjoy a leisurely stroll along the creek, have a picnic with family and friends, or play a game of soccer or baseball. The park offers a peaceful retreat for outdoor activities and relaxation.