The Importance of Insurance Coverage for Your Move with Alexandria Movers

Even though relocating to a new place can be a thrilling adventure, it can also be stressful, especially if you are unprepared. Securing the safety of your possessions while they are being transported is one of the most important components of relocating. Getting moving insurance from Alexandria Movers is the most effective way to accomplish this.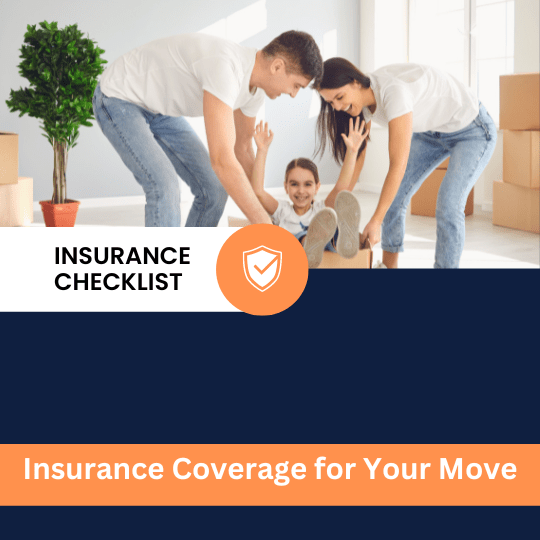 Why Do You Need Insurance Coverage for Your Move?
It can be difficult to move your household things from one place to another. All of your possessions must be packed, loaded, and transported, which can be highly dangerous. Accidents can occur even with the most skilled and committed movers. Without insurance, you run the risk of losing or damaging your possessions. Consequently, getting moving insurance is crucial for the following reasons:
Protection Against Damage and Loss
The things are subject to damage or loss during transportation for a variety of causes, such as traffic accidents, theft, and natural catastrophes. By paying you for the value of the objects that are lost or destroyed, insurance protects you from such dangers.
Peace of Mind
You may feel more at ease if you are aware that your goods are being safeguarded while in transit. Knowing that your belongings are in capable hands allows you to unwind and concentrate on other elements of your move.
Compliance with Legal Requirements
You may be required to carry moving insurance by some states or landlords. You are adhering to the law and staying out of trouble by getting insurance coverage.
Types of Insurance Coverage for Your Move
When moving, there are different types of insurance coverage options to consider. Here are the common ones:
Basic Coverage
The majority of movers provide fundamental insurance, also known as carrier liability, which is outlined in the moving agreement. This coverage is restricted, and the only compensation it provides is based on the weight of the lost or damaged goods.
Full-Value Protection
This coverage is more thorough and reimburses you for the complete worth of your belongings in the event of damage or loss. It costs extra, though, and you have to disclose the value of your belongings before the relocation.
Third-Party Insurance
Moving firms do not provide this coverage; instead, it is provided by independent insurance companies. It is comparable to full-value protection, but it gives you the option of choosing the insurance company of your choice.
How to Choose the Right Insurance Coverage for Your Move
The worth of your possessions, your financial situation, and the degree of risk involved all must be taken into consideration when selecting the appropriate insurance coverage for your relocation. Here are some pointers to help you select the appropriate insurance:
Evaluate the Value of Your Items
You must assess the value of your possessions before buying insurance. This will enable you to choose the best type of insurance to buy.
Compare Quotes from Different Providers
To receive the greatest bargain, it is crucial to compare prices from various insurance companies. Look for a service that provides complete protection at a reasonable cost.
| | | | | | |
| --- | --- | --- | --- | --- | --- |
| Insurance Provider | Coverage Options | Pricing | Deductible | Limitations/Exclusions | Additional Benefits |
| Company A | Comprehensive coverage for damage, loss, and theft | $500 | $100 | Limitations on high-value items | Expedited claims processing |
| Company B | Basic coverage for damage and loss only | $300 | $200 | Exclusions for certain items | None |
| Company C | Full-value protection for all items | $800 | $50 | No limitations or exclusions | Higher coverage limits |
Note: This table is simply being used as an example. Depending on the moving business and the insurance provider, the coverage options, cost, deductibles, restrictions, and extra perks may change.
Read the Fine Print
Read the fine print thoroughly when selecting insurance coverage for your move with Alexandria Movers. Important details on the policy's coverage, restrictions, and exclusions can be found in the fine print. You will be better able to understand the terms and circumstances of the insurance contract, including what is and is not covered, with the use of this information.
You can prevent future misunderstandings and surprises by carefully reading the fine print. For instance, certain valuables, such jewellery, cash, and fragile items, may not be covered by all insurance policies. Others might have restrictions on the amount of the products they cover. You may find these exclusions and limits by reading the fine print, which can also help you determine whether the policy meets your needs.
Moving can be a challenging task, but with the right insurance coverage, you can ensure that your items are protected during transit. Whether you opt for basic coverage, full-value protection, or third-party insurance, the most critical thing is to ensure that you are adequately covered. Contact Alexandria Movers today to learn more about their insurance coverage options.