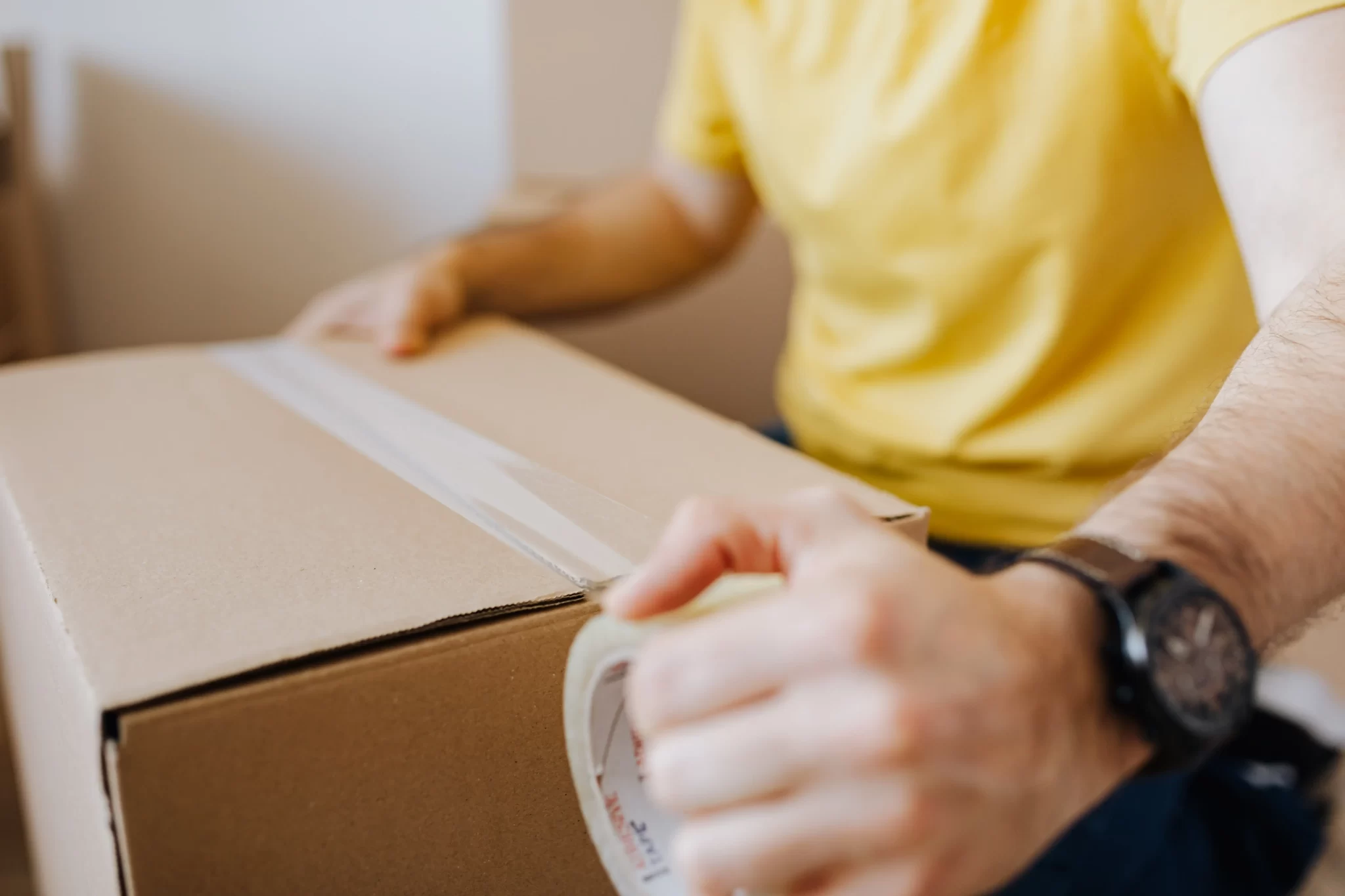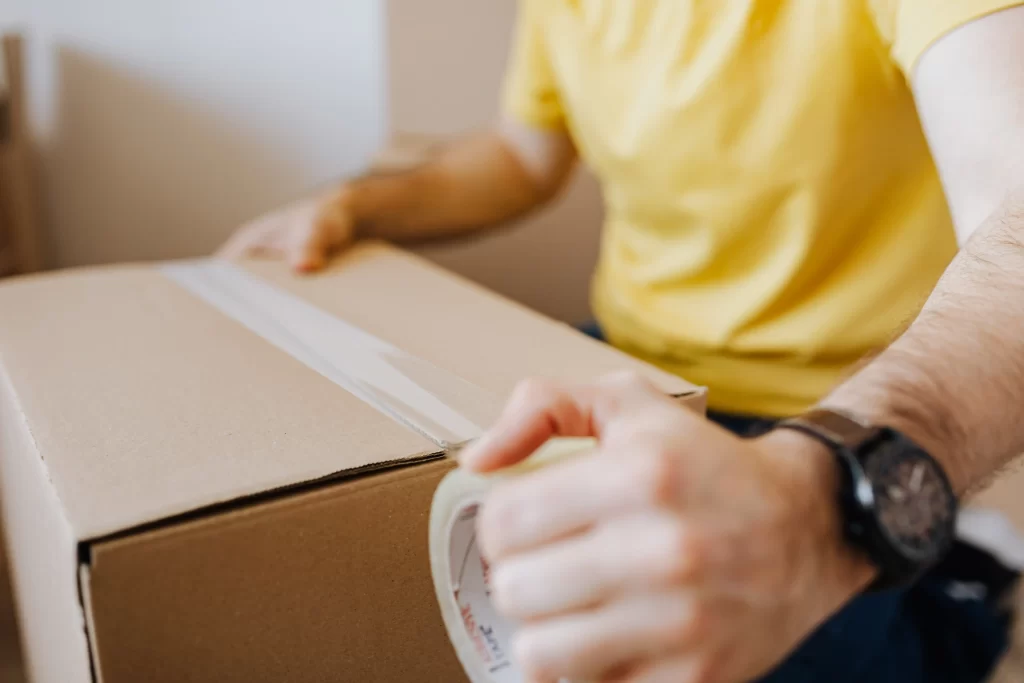 Virginia is a great place to live, work, and play. There are many advantages to living in Virginia and one of them is the abundance of professional home packing services. Whether you're moving houses or just need help with partial packing service, there are numerous professional home packing services in Virginia that help make your life easier.
How does Home Packing Services work?
Home packing services are becoming more popular for those who need help moving. Moving can be a stressful and overwhelming process, especially if you don't have the time or resources to pack up all your belongings yourself. Full service home packing provide assistance with every aspect of the move, from loading and unloading boxes to unpacking in your new home.
When you hire a professional home packing company, an experienced team of professionals will come to your house to do the job for you. Depending on the size of your move and what type of service you choose, they may take anywhere from one day to several days to complete. 
This team is trained in packing techniques to provide utmost protection for your possessions. They will use high-quality boxes, moving blankets, packing tape, and bubble wraps to secure your items for transport. 
When you hire a professional home packing service, they will typically come to your house with all the necessary packing supplies – from boxes to packing paper and tape. They will start by creating a detailed inventory of all your belongings so that nothing is left unpacked or misplaced during the move. 
Once this step is completed, they will begin systematically packing each item up in preparation for transportation. This includes placing delicate in special crates or wrapping them in bubble wrap to ensure their safe arrival at your new home.  
Once the packing is complete, a home packing service typically offers loading and unloading services as well. This ensures that all your items are securely packed onto the truck and then safely unloaded at your new house.
During this time, they may also provide additional services such as setting up furniture or assembling appliances. And when everything has been moved into place, they will then begin the unpacking services to ensure that everything is where it needs to be in your new home.
Tips to Choose the Best Home Packing Service in Virginia
As there are many packing companies in Virginia, it becomes difficult to choose the right one when moving to a new home. Opting for a full service packing company offer many advantages that make them a great choice for those who are looking to make their move as smooth and stress-free as possible. Let's check out the benefits of hiring packers and movers:
1. Convenience
Packing service can be incredibly convenient when relocating to a new state. Instead of having to pack up everything yourself, the entire process of packing and unpacking will be taken care by dependable packers. Therefore, you can focus on other aspects of the move such as sorting out travel arrangements or preparing your new home. This not only saves time but ensures that all of your personal items are packed safely and securely.
2. Cost Savings
Using packing and moving services can save you money in the long run by preventing any damages during transportation. Professional movers are trained to securely wrap and package all items, meaning you can rest assured knowing that your belongings will arrive in their original condition.
3. Removal of Unwanted Items
Using residential packing services is a great way to get rid of unwanted items that you don't want to take with you on the move. Many services will offer recycling or donation options for these items, helping you free up space in your new home and contribute to the local community.
4. Specialized Packing Materials
A full service packing company will use specialized packing materials such as bubble wrap, protective blankets, topless boxes, and small boxes to efficiently pack everything. This type of material is specifically designed to pack your belongings securely like paintings, antiques, and electronics. Therefore, you can be sure that your items will remain in pristine condition when they reach their destination.
5. Experienced Professionals
Always prefer professional help for packing your belongings safely in open or topless boxes. A full pack service means you don't have to worry about the process being too time-consuming or difficult, as these professionals know just what they're doing and how to properly transport your belongings in moving boxes.
6. Customized Solutions
Home packing services offer customized solutions based on the size of your move and the type of items you need to take with you. Whether it's a studio apartment or a large house, they can provide tailored options that fit within your budget for the relocation process.
7. Unpacking Assistance
When you hire packers, they also provide assistance with unpacking, making the entire moving process much easier and less stressful. Not only do they help you unpack everything in your new home, but they also offer home packing tips when relocating.
8. Insurance Coverage
Most professional moving companies also offer insurance in case anything is damaged during transit or storage. This gives you peace of mind knowing that if something unfortunate does happen to your belongings while they're being moved or stored, you can be compensated for any losses incurred.
9. Stress-Free Experience
Last but not least, a successful residential packing ensures that you have a stress-free moving experience. These professionals handle all the packing work for you, meaning you can focus on other aspects of the move.
Benefits of Residential Packing Needs in Virginia
Home packaging needs in Virginia offer a number of benefits that can make the packing and moving process much easier. Here are the advantages to hiring home packing services for your next move:
1. Professional Assistance
Hiring professional packers guarantees you a team of experienced professionals who will be able to effectively package your possessions for safe transport. This is especially important if you're moving to a new state or country as the packing process can be quite complicated.
2. Stress Relief  
Packing can be incredibly stressful, especially if you have a lot of possessions to organize and store properly. Professional packers are able to reduce the amount of stress associated with packing by taking the responsibility off your shoulders. 
3. Quality Materials 
The materials used to pack your belongings are of the highest quality, ensuring that everything arrives safely at its destination. Professional packing services can also provide additional protection for fragile items if needed. 
4. Safety First 
Professional home packing services prioritize safety above all else, ensuring that your belongings are packed properly and securely. This is especially important if you're traveling a long distance with your items as any damage could prove to be costly. 
5. Inventory Management 
Professional packers also handle inventory management, meaning that they will keep track of all of your possessions throughout the packing process. This helps ensure that nothing gets left behind or misplaced when moving. 
6. Eco-Friendly  
Professional packing services use eco-friendly materials such as cardboard boxes and recyclable plastic wrap to protect your belongings during transit. This is important for helping to reduce your carbon footprint and ensure that your move is more environmentally friendly. 
Hiring home packing services in Virginia can be a great way to make sure that your items are packed safely and securely for your next move. Professional packers come with a wealth of experience and resources that can be utilized to make the process easier, faster, and more cost-efficient. With the help of these services, you can have peace of mind knowing that your possessions will arrive safely at their destination.
Why Choose 66Movers for Home Packing Services in Virginia
Home packaging services are a great way to make moving to a new home easier and more efficient. If you're in Virginia, 66Movers is the best option for home packing services. Here is why:
1. Professionally Trained Movers
Every mover working for 66Movers is professionally trained in packing and moving techniques. They understand the best way to handle fragile items, furniture, and other large objects, meaning your items will arrive safely and securely at their destination.
2. Comprehensive Insurance Coverage
66Movers is fully insured to protect your items from damage or loss during the move. This insurance coverage provides peace of mind that your belongings are in good hands and will arrive safely at their destination.
3. Experienced and Professional Staff
66 Movers' staff are experienced and professional in all aspects of moving, from packing to loading and unloading. They understand the demands of moving and know how to best handle your items in order to ensure a smooth move.
4. State-of-the-Art Equipment
66Movers is equipped with state-of-the-art equipment, including vans, trucks, and trailers. This equipment is regularly maintained to ensure it operates efficiently and safely during your move. In addition, all of their vehicles are equipped with air-ride suspension, which provides an added layer of protection for your items.
5. Affordable Rates
66Movers is committed to providing affordable rates that fit your budget. They offer competitive quotes, so you know exactly what your move will cost before it begins. They also offer discounts for those moving long distances and with large loads.
6. Flexible Scheduling
66Movers offers flexible scheduling to accommodate your moving needs. They can accommodate any size move and are available for weekend and evening moves. They can also accommodate late-night requests as well.
7. Quality Moving Supplies
66Movers provides quality moving supplies to help ensure your items are safe and secure during the move. This includes boxes, packing materials, furniture covers, and more to ensure your items are packed safely and securely.
8. Dedicated Customer Service
66Movers is dedicated to providing excellent customer service throughout the moving process. They are available to answer any questions you may have about your move and will work with you to ensure that it goes smoothly.
9. Safe Storage Solutions
66Movers offers safe and secure storage solutions for those who need to store items during a move. They provide climate-controlled warehouses that are fully insured, so you can rest assured that your items are safe.
10. Eco-Friendly Practices
66Movers is committed to providing eco-friendly solutions to its customers. They use renewable energy sources, recycle packing materials, and have taken other measures to reduce their carbon footprint.
If you're looking for an affordable and stress-free way to move, 66Movers is your answer. Their dedicated and professional services will provide you with the assurance that your belongings are in safe hands. Plus, all of this comes with competitive prices and flexible packages so you can customize as per your requirements. 
And if you need packing services in Virginia, 66Movers has you covered every step of the way. They guarantee a seamless relocation process where all you have to do is sit back and relax as our experts take care of everything for you.
Packing up an entire house can take days or even weeks, but with professional home packing services, it can all be done in one day. This allows you to focus on other important tasks associated with the move such as setting up utilities or registering your children in school.
Home packing services in Virginia offer customized solutions tailored to your specific needs and situation. This allows you to pick and choose the materials and methods used for your particular move.
Hiring professional packers can save you both time and money in the long run. By having everything packed quickly and efficiently, you won't have to pay for any extra labor or materials that may otherwise be necessary.