Lincolnia Moving Services
Reliable Lincolnia Moving Services: Your Trusted Partner for Effortless Relocations
When it comes to the daunting task of relocating your life or business, you want to ensure that you're in the capable hands of a moving service you can trust. In the bustling city of Lincolnia, where countless moving companies vie for your attention, there's one name that stands out amidst the competition – 66Movers. With a steadfast commitment to excellence and a reputation for reliability that precedes them, 66Movers has become the go-to choice for individuals and businesses alike seeking top-tier moving services in Lincolnia.
What sets 66Movers apart from the rest? It's a combination of factors that makes us the pinnacle of reliability in the moving industry. First and foremost, our team of experienced professionals is dedicated to ensuring a seamless transition from your old space to your new one.
But it's not just our expertise that sets 66Movers apart; it's the unwavering commitment to customer satisfaction. From the moment you contact us for a quote to the final delivery of your belongings, you'll experience a level of professionalism and care that is unmatched in the industry. We'll handle your possessions with the utmost respect and ensure that every item arrives at its destination in pristine condition.
When it comes to reliability, 66Movers is a name that Lincolnia residents and businesses have come to rely on. Our dedication to providing top-notch moving services, paired with the track record of customer satisfaction, makes us the obvious choice for anyone seeking a stress-free and dependable move in Lincolnia. So, when the time comes to make your next move, trust the experts at 66Movers to get you there with ease and peace of mind. Your journey begins with reliability – your journey begins with 66Movers.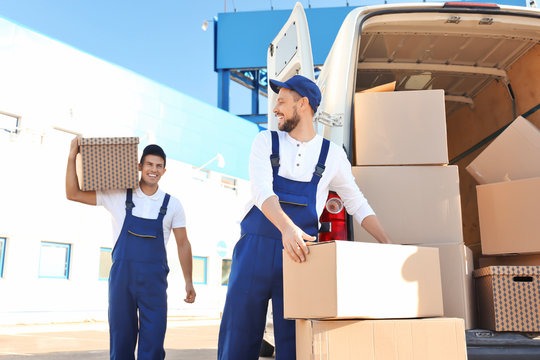 Your Ultimate Guide to Moving to or From Lincolnia, VA
"Unlock the Secrets to a Seamless Move: Your Essential Guide to Achieving Moving Success!" Discover expert tips and strategies for a stress-free relocation.
Transparency:

The moving company should be transparent about their pricing and fees. They should be willing to answer all of your questions and give you a detailed estimate of the cost of your move.

Communication:

The moving company should communicate with you throughout the moving process. They should keep you updated on the status of your move and let you know if there are any changes to the schedule.

Customer service:

The moving company should have good customer service. They should be responsive to your calls and emails and they should be willing to go the extra mile to make sure you are satisfied with their services.

Specialized services:

If you have any special needs, such as moving fragile or valuable items, make sure the moving company has the experience and expertise to handle them.

References:

Ask the moving company for references from previous customers. This will give you an idea of their quality of service.

Online reviews:

Read online reviews of the moving company before you hire them. This will give you an honest assessment of their services from other customers.
Moving To or From Lincolnia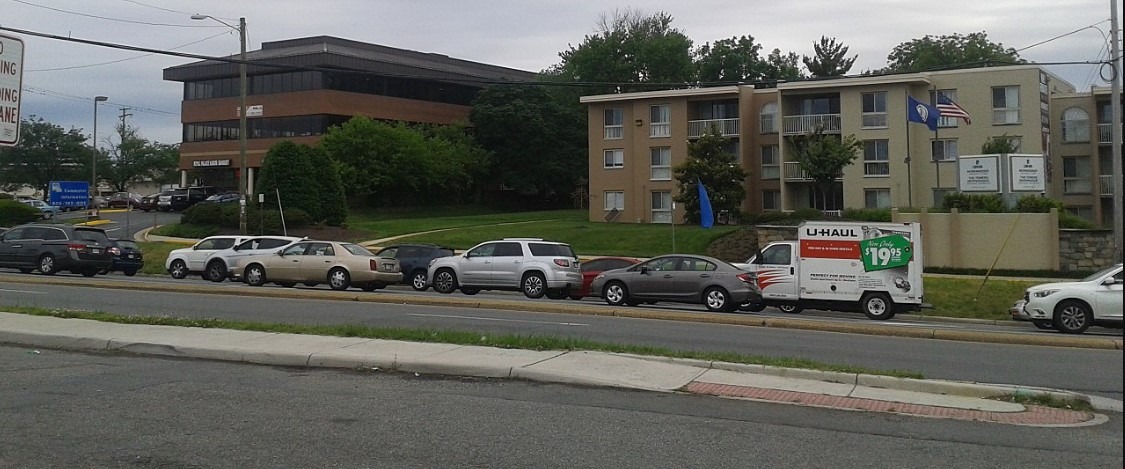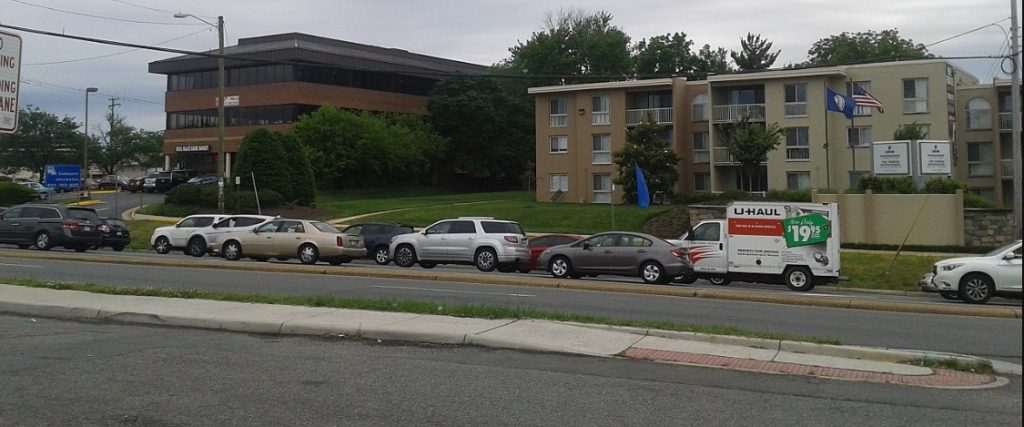 Moving to or from Lincolnia, VA can be an exciting yet challenging endeavor. Whether you're relocating to this vibrant community or bidding it farewell, there are crucial aspects that demand your attention to ensure a smooth transition.
1. Choose a Reliable and Efficient Moving Company:
Selecting the right moving company is the cornerstone of a successful move. Look for reputable movers with positive reviews, proper licensing, and insurance coverage. Companies like 66Movers in Lincolnia, VA, have a track record of reliability, making them a top choice for your move.
2. Gather Quality Packing Materials:
Packing is a pivotal phase of any move. Invest in sturdy packing materials such as high-quality boxes, bubble wrap, packing paper, and strong tape. Properly label your boxes to expedite the unpacking process.
3. Handle Fragile Items with Care:
Fragile items like glassware, artwork, and electronics require special attention. Wrap them securely in bubble wrap or foam, and consider using specialized packing materials like dish boxes and mirror cartons to prevent damage during transit.
4. Consider the Season and Timing:
The time of year can significantly impact your move. Lincolnia experiences four distinct seasons, and weather conditions can vary. Plan your move during favorable weather to minimize potential challenges. Additionally, consider the timing of your move to avoid peak moving seasons, which can lead to higher costs and limited availability.
5. Be Prepared for Emergencies:
No matter how well you plan, unexpected situations can arise during a move. Have a contingency plan in place, including a basic first-aid kit, essential documents, and contact information for your chosen moving company. It's also wise to pack a "moving day essentials" box with items like toiletries, a change of clothes, and basic kitchen utensils for immediate use upon arrival.
Moving to or from Lincolnia, VA is a significant undertaking, but with careful preparation and the support of a reliable moving company like 66Movers, your transition can be a seamless and stress-free experience. By paying attention to these key considerations, you'll be well on your way to a successful move that ensures your belongings arrive safely and you settle into your new home or bid farewell to Lincolnia with confidence.
Distinguishing Qualities: What Sets 66Movers Apart from Other Moving Companies in Lincolnia, VA
Expertise in Lincolnia Relocations
66Movers boasts a deep understanding of Lincolnia's unique landscape, ensuring a seamless relocation process tailored to the area's specific requirements.
Comprehensive Moving Services
From packing and loading to transportation and unpacking, 66Movers offers a full spectrum of services to alleviate the stress of moving, providing a complete end-to-end solution
Trusted and Reliable Team
Our experienced team of professional movers is dedicated to handling your belongings with care, ensuring safe transit and timely delivery to your new destination.
Personalized Customer Solutions
At 66Movers, we believe that every move is unique, and our approach reflects that belief. Unlike one-size-fits-all moving services, we take the time to understand your specific needs and preferences. Our dedicated team works closely with you to tailor a moving plan that suits your requirements.
Eco-Friendly Practices
We're also committed to environmental responsibility. Our dedication to sustainability sets us apart in the industry. We employ eco-friendly packing materials and practices to minimize our environmental footprint. From reusable moving crates to efficient packing techniques that reduce waste, we take conscious steps to protect our planet while ensuring your belongings are transported safely.
Customer-Oriented
At 66Movers, customer satisfaction is paramount. Our attentive customer service, transparent communication, and commitment to delivering beyond expectations reflect our dedication to making your move a positive experience.
Heritage Hideaways: Unveiling Lincolnia's Historical Gems
Nestled within the heart of Lincolnia lies a culinary haven that beckons food enthusiasts from all corners. Aptly titled the "Culinary Crossroads," this gastronomic tapestry weaves together a vibrant array of flavors and cultures that reflect the diversity of the community. As you traverse the streets, your senses are enticed by the tantalizing aromas wafting from family-owned eateries and charming cafes. From the sizzling grills that give life to mouthwatering kebabs to the delicate artistry of pastry shops crafting delectable sweets, each corner of Lincolnia unveils a unique chapter of its culinary narrative.
One can embark on a global journey through their taste buds, savoring authentic dishes representing the rich heritage of various cultures. The Culinary Crossroads is not just a collection of eateries but a testament to the warmth and openness of Lincolnia's residents, who share their cherished family recipes and innovative creations with the world. Whether you're indulging in the fiery zest of Latin American cuisine or sipping on fragrant teas that harken to distant lands, each bite and sip carries a story waiting to be discovered.
Beyond being a mere destination for food, the Culinary Crossroads fosters connections and conversations. Strangers become friends over shared plates, and the clinking of glasses echoes the unity that thrives within Lincolnia's vibrant community. This title isn't just an invitation to dine; it's an invitation to experience the heart and soul of Lincolnia through the universal language of food.
Services Offered by 66Movers in Lincolnia, VA
Customized Moving Plans
Packing and Unpacking Expertise
Specialty Item Care
Climate-Controlled Storage
Last-Minute Moves
Customized Moving Plans
We create tailored moving solutions to match your unique needs, ensuring a seamless relocation experience from start to finish. Your move, your way.
Packing and Unpacking Expertise
Specialty Item Care
Climate-Controlled Storage
Last-Minute Moves
Tales of Appreciation: Lincolnia Relocation as Experienced by Our Valued Clients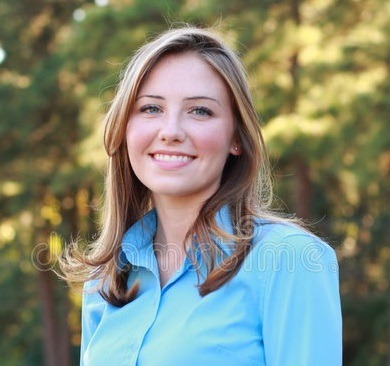 I can't thank this auto transport company enough for their exceptional service. They made the whole experience seamless and stress-free. The team was knowledgeable, and they kept me updated every step of the way. My car arrived safely, and I couldn't be happier with the level of care they showed.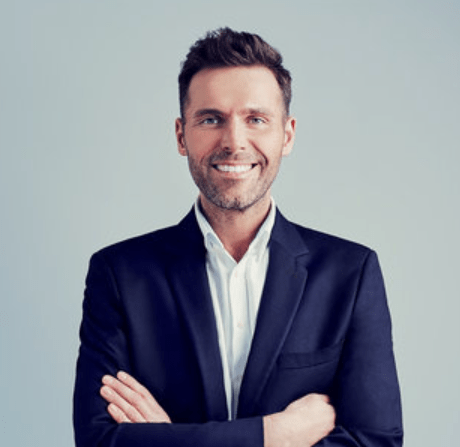 I had a cross-country move and needed to transport my vehicle. This company came highly recommended, and now I know why. Their customer service is top-notch, and they walked me through the entire process. My car was delivered in the same condition as when I left it. I'm grateful for their reliability and professionalism.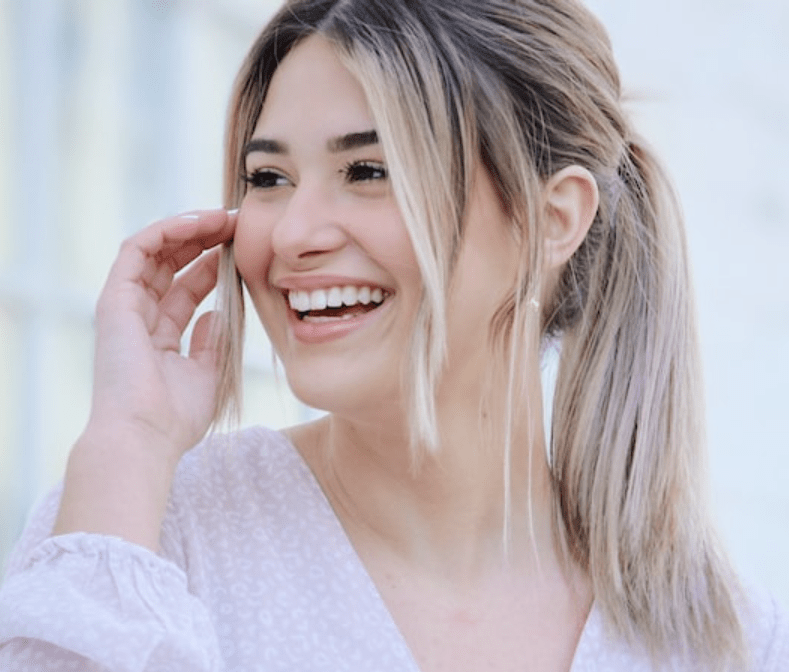 My recent move with SwiftMoves was a revelation. The crew was punctual, courteous, and worked together like a well-oiled machine. It's rare to find a moving company that combines efficiency with genuine friendliness. They treated my belongings like treasures, and I wouldn't hesitate to recommend them to anyone embarking on a move.
Economic Moves in Lincolnia: Quality Auto Transport on a Budget
Introducing the new standard in budget-friendly moving services in Lincolnia – 66Movers Company! We are thrilled to bring our commitment to quality and affordability to your doorstep. Our seamless transition to Lincolnia means that you can now experience top-notch moving services without breaking the bank.
At 66Movers, we understand the importance of a smooth relocation that doesn't strain your wallet. With our affordable solutions, you can now enjoy the expertise of seasoned professionals who specialize in efficient and cost-effective moves. Whether you're moving your home or office, our dedicated team is here to ensure that your experience is stress-free and budget-conscious.
What sets us apart is our unwavering dedication to customer satisfaction. Our tailored moving plans are designed to accommodate your specific needs, ensuring that you only pay for the services you require. With Lincolnia's unique charm and vibrant community, we're excited to contribute by providing affordable moving solutions that match the spirit of the area.
Experience a new era of moving excellence in Lincolnia with 66Movers Company. We're not just about affordability – we're about delivering value, reliability, and professionalism that you can trust. As we embark on this journey in your neighborhood, we invite you to discover the ease of moving with 66Movers. Your move, your way, your budget – because quality shouldn't come at a premium.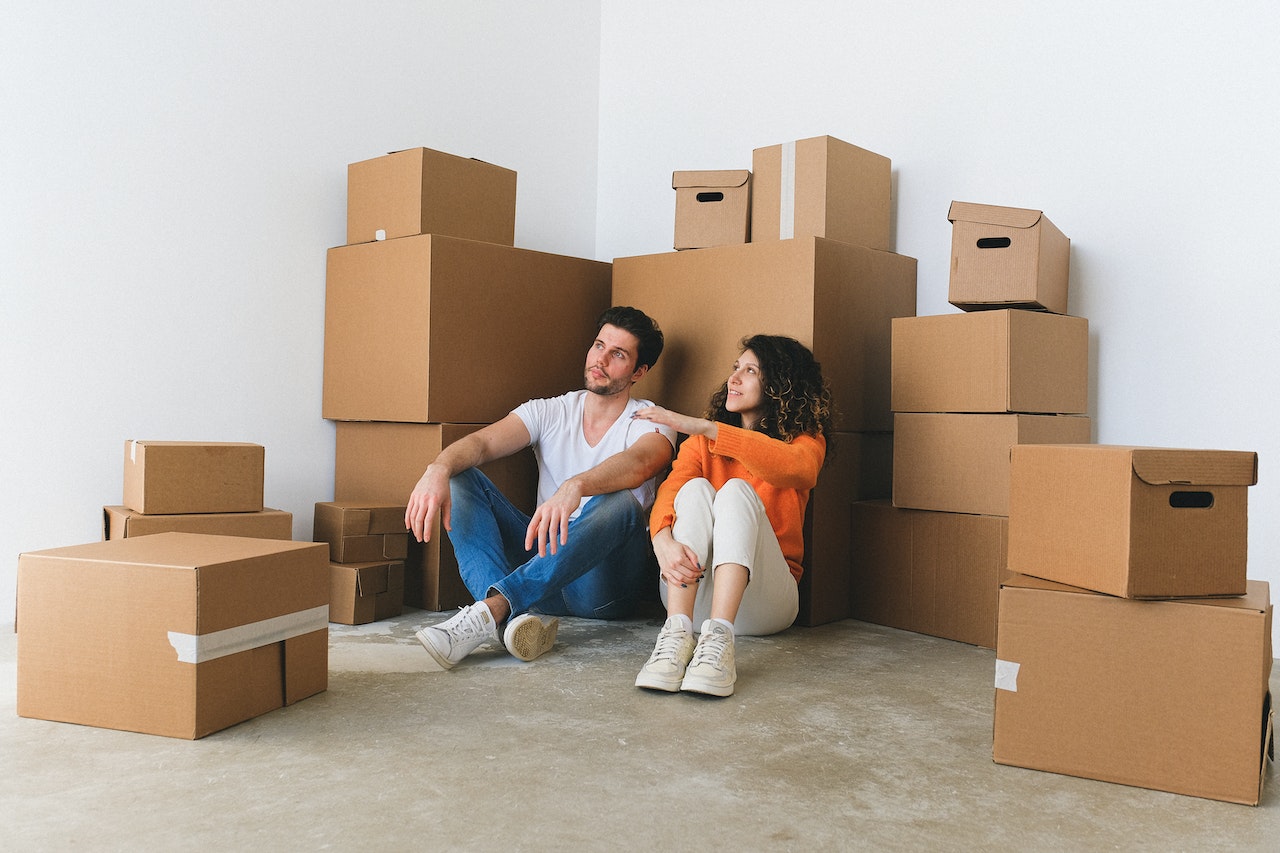 LINCOLNIA MOVING COST AND TIME ESTIMATES
| Type of Move | Distance | Number of Rooms | Approximate Cost | Estimated Timeframe | Order |
| --- | --- | --- | --- | --- | --- |
| Local Move | Within Lincolnia | 1-2 Bedrooms | $300 - $450 | 1 day | |
Reliable and Affordable Moving Services in Lincolnia: Call Us Today!
Lincolnia Moving Services: The pros who get it done right.
Lincolnia Library
The Lincolnia Library is a public library that offers a variety of services, including books, movies, and computers. It also hosts a variety of programs and events for all ages.