Reston Moving Masters: Effortless Moves, Unmatched Expertise
Smooth Moves in Reston: Your Trusted Movers for Effortless Transitions and Unmatched Expertise
66Movers stands tall as the unrivaled leader in the moving industry, catering to the diverse relocation needs of residents and businesses in Reston. With an unwavering commitment to excellence, we have established ourselves as the go-to moving company trusted by countless clients.
What sets 66Movers apart is our unwavering dedication to providing seamless and stress-free relocations. Our team of highly skilled and experienced professionals possesses an unmatched level of expertise, ensuring that every move is executed with precision and care. From packing and loading to transportation and unpacking, we handle every aspect of the moving process with meticulous attention to detail.
We understand that moving can be a daunting task, which is why we prioritize customer satisfaction above all else. Our friendly and knowledgeable staff goes the extra mile to tailor our services to meet individual needs, ensuring a personalized experience for every client. Whether you are moving locally or long-distance, we have the resources and expertise to handle it all.
At 66Movers, we believe in transparent pricing and efficient service delivery. Our competitive rates are designed to suit various budgets, without compromising on the quality of our work. We take pride in our prompt and reliable service, ensuring that your belongings reach their destination safely and on time.
When it comes to moving in Reston, 66Movers is the name you can trust. Experience the difference of working with the industry leader and let us make your next move a seamless and hassle-free journey.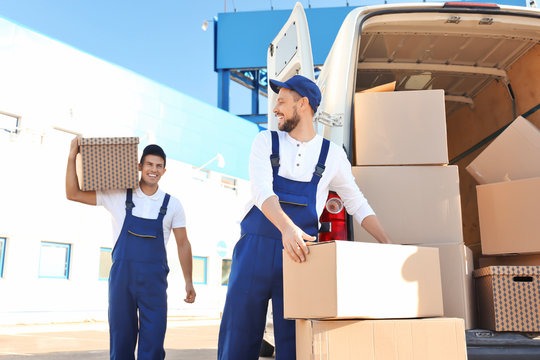 Seamless Transitions: Expert Insights on Choosing a Moving Company in Reston
Effortless Transitions: Key Considerations for Selecting a Reston Moving Company
While choosing a moving company, you deserve nothing short of excellence. Our team at 66Movers believes in providing unparalleled expertise to handle all aspects of your move. With our attention to detail and careful execution, rest assured that your belongings are in capable hands.
When it comes to relocation, we understand the importance of comprehensive services. That's why 66Movers offers a wide range of solutions, including packing, loading, transportation, and unpacking. Our goal is to ensure a seamless and hassle-free moving experience from start to finish.
At 66Movers, we recognize that every move is unique, and we take a personalized approach to meet your specific requirements. Our friendly and knowledgeable staff will work closely with you, tailoring our services to your preferences. We strive to provide a customized experience that aligns with your needs.
Transparency is the cornerstone of our pricing policy at 66Movers. We provide detailed cost estimates upfront, eliminating hidden fees or surprises along the way. You can rely on us to be open and competitive in our pricing, allowing you to plan your budget with confidence.
Punctuality is of utmost importance to us. At 66Movers, we value your time and commit to deliver prompt and reliable service. Our team will arrive on schedule and ensure the safe and timely transportation of your belongings to their new destination.
Customer satisfaction is our driving force at 66Movers. We prioritize building strong relationships with our clients by consistently delivering exceptional service and surpassing expectations. Choose 66Movers as your trusted and reliable moving company, where your complete satisfaction is our ultimate goal.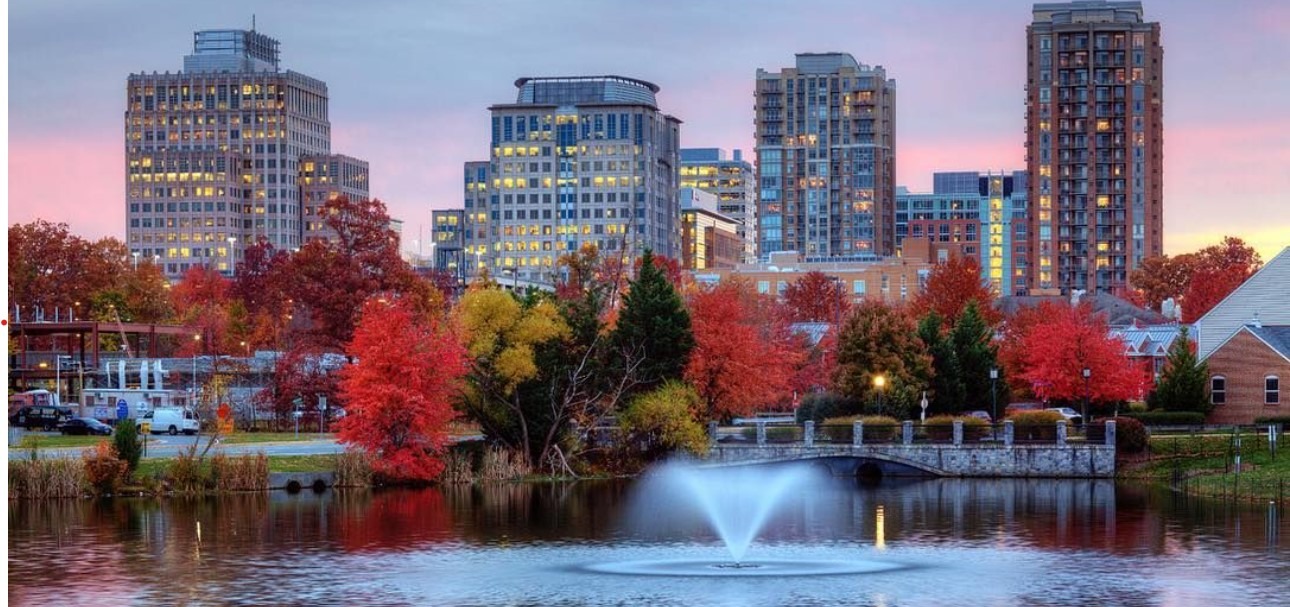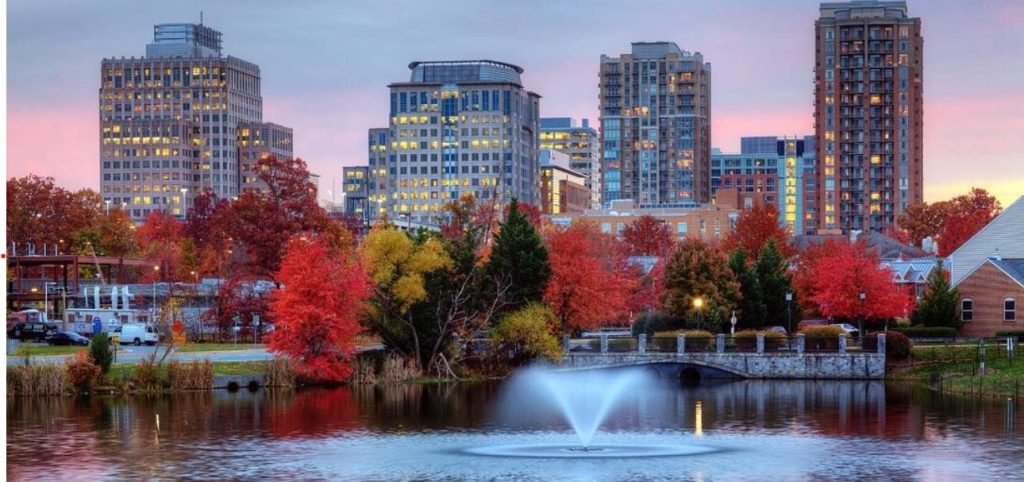 Moving to a new location can be an exciting yet overwhelming experience. Whether you're moving to or from Reston, Virginia, careful planning and organization are key to ensuring a smooth transition. In this comprehensive guide, we'll explore essential steps and considerations to make your move as seamless as possible.
1. Hiring a reputable moving company: One of the first and most crucial steps is to hire a reliable moving company. Research local moving companies in Reston, read reviews, and request quotes to compare services and prices. Choose a company with a track record of professionalism, expertise, and positive customer feedback.
2. Paying bills and notifying service providers: Before your move, make sure to settle any outstanding bills with utility companies, internet service providers, and other service providers. Additionally, inform them about your upcoming move and arrange for service disconnections or transfers to your new address.
3. Changing your address: To avoid any disruptions in mail delivery, notify the post office of your address change. Update your address with important entities such as banks, insurance providers, credit card companies, and government agencies. Don't forget to inform friends, family, and any relevant subscriptions or memberships about your new address.
4. Arranging for kids' admission: If you have school-age children, research and contact schools in your new location to initiate the admission process. Obtain necessary documentation, such as academic records and vaccination records, and schedule appointments for enrollment.
5. Finding household help: If you require household help, such as cleaning services or garden maintenance, start researching and contacting local service providers in Reston ahead of time. Seek recommendations from neighbors or online community groups to find reputable professionals.
6. Packing and unpacking: Begin packing well in advance to avoid last-minute stress. Sort and declutter your belongings, packing items room by room and labeling each box. Create an inventory list to keep track of your items during transit. Upon arrival at your new home, prioritize unpacking essential items first to ensure a comfortable transition.
7. Storage solutions: If you require temporary storage for your belongings during the moving process, consider renting a storage unit in Reston. Research local storage facilities, assess their security measures and accessibility, and choose a reputable provider that suits your needs.
8. Transferring or canceling subscriptions: Review your current subscriptions, such as newspapers, magazines, or streaming services, and either transfer them to your new address or cancel them if they are no longer needed. This will help you avoid unnecessary charges and ensure a seamless transition in your entertainment and reading preferences.
9. Updating driver's license and vehicle registration: If you're moving to Reston from another state, you'll need to update your driver's license and vehicle registration within a certain timeframe. Contact the local Department of Motor Vehicles (DMV) for specific requirements and to schedule an appointment.
10. Familiarizing yourself with Reston: Before your move, take the time to research and familiarize yourself with Reston. Learn about local amenities, parks, schools, healthcare facilities, and community activities. This will help you settle in faster and feel more connected to your new surroundings.
Moving Marvels: Extraordinary Services for an Unforgettable Relocation Journey
Experience and Expertise
A reputable moving company should have a proven track record and extensive experience in the industry. Look for a company that has successfully handled a wide range of moves, including local, long-distance, residential, and commercial relocations.
Comprehensive Services
Choose a moving company that offers a comprehensive range of services to meet your specific needs. This may include packing and unpacking, loading and unloading, transportation, storage options, and specialized services for fragile or valuable items.
Licensed and Insured
Ensure that the moving company you choose is properly licensed and insured. This provides you with peace of mind, knowing that your belongings are protected throughout the moving process and that you are covered in case of any unforeseen incidents or damages.
Transparent Pricing
A reliable moving company should provide transparent and upfront pricing. They should offer clear cost estimates and explain any additional fees or charges associated with the move. Avoid companies that provide vague or unclear pricing information.
Positive Reviews and Testimonials
Check online reviews and testimonials from previous customers to gauge the reputation of the moving company. Look for feedback regarding their professionalism, efficiency, punctuality, and overall customer satisfaction.
Excellent Customer Service
Outstanding customer service is essential for a stress-free moving experience. Choose a moving company that is responsive, attentive to your needs, and communicates effectively throughout the process. A company that prioritizes customer satisfaction will go the extra mile to address any concerns or issues that may arise during the move.
Things to Do in Reston After Relocation
Reston, a captivating destination nestled in Virginia, boasts an array of famous places that enchant locals and visitors alike. Explore the vibrant tapestry of this remarkable town, where modernity seamlessly blends with nature and community. Begin your journey at the iconic Reston Town Center, a bustling hub of dining, shopping, and entertainment. Stroll along the picturesque streets, adorned with stylish boutiques, gourmet restaurants, and art galleries. The serene Lake Anne Plaza, with its charming waterfront setting, offers a delightful escape. Enjoy a leisurely boat ride or savor a meal at one of the lakeside eateries while immersing yourself in the vibrant atmosphere.
Nature enthusiasts will be captivated by the beauty of Reston's parks and trails. The expansive Lake Fairfax Park is a haven for outdoor lovers, offering hiking trails, camping grounds, and a refreshing water park for summer adventures. For a tranquil retreat, visit the Hidden Creek Country Club and indulge in a round of golf amidst breathtaking landscapes. The enchanting Reston National Golf Course, designed by the renowned Ed Ault, offers a challenging experience for golf enthusiasts.
Reston is also celebrated for its commitment to the arts. The Reston Community Center showcases a diverse range of cultural events, including theater performances, art exhibitions, and music concerts.
From its vibrant urban center to its serene natural landscapes and rich cultural offerings, Reston's famous places create a tapestry of experiences that capture the essence of this extraordinary destination. Immerse yourself in the charm and allure of Reston and discover why it is celebrated as a beloved gem in the heart of Virginia.
Services Offered by Top Rated Moving Company in Reston
Here are the comprehensive list of services offered by 66Movers – Your Trusted Partner for a Seamless Move to Reston.
Fine Art and Fragile Item Handling
Senior and Assisted Living Moves
Commercial and Office Relocations
International Moves
Storage Solutions
Specialty Item Transportation
Fine Art and Fragile Item Handling
Our team of skilled professionals specializes in delicate and valuable item relocation. With utmost care and precision, we ensure your fine art, antiques, and fragile possessions are securely packed, transported, and unpacked, providing you with peace of mind throughout the process.
Senior and Assisted Living Moves
Commercial and Office Relocations
International Moves
Storage Solutions
Specialty Item Transportation
Hear What Our Clients Have to Say About Their Reston Moving Experience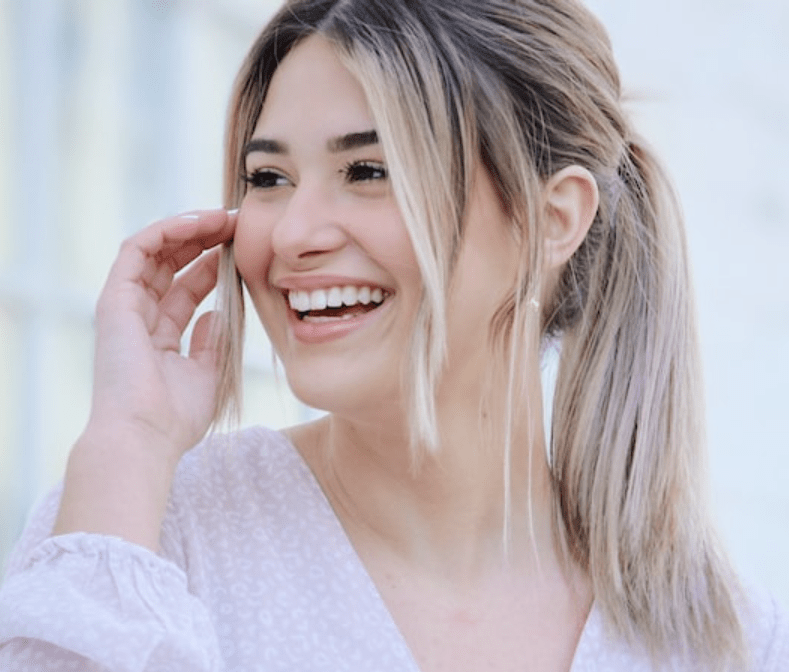 After researching multiple moving companies, we decided to go with 66Movers for our relocation to Reston. It was the best decision we made! From start to finish, their team displayed professionalism, efficiency, and great attention to detail. They handled our belongings with care and ensured everything arrived safely. Highly recommended!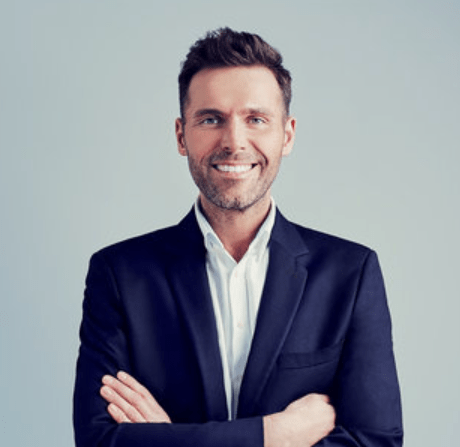 Moving to Reston was a breeze thanks to 66Movers! Their personalized approach made us feel valued as customers. The team took the time to understand our specific requirements and tailored their services accordingly. The packing, loading, and unpacking process were seamless, and their staff was friendly and accommodating throughout. We couldn't be happier!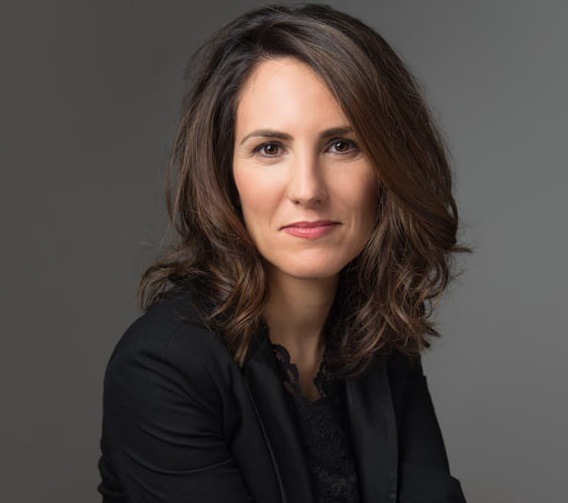 Choosing 66Movers for our move to Reston was a fantastic decision. Their transparent pricing gave us peace of mind, and there were no surprises along the way. The movers were punctual, reliable, and worked diligently to ensure a timely and smooth transition. We were impressed by their professionalism and dedication to customer satisfaction. Thank you, 66Movers!
Cheap Moving Services Near Me in Reston, VA
Experience a Budget-Friendly Move without Compromising Quality with 66Movers! Our comprehensive range of services covers everything from packing and loading to transportation and unloading, all at affordable rates.
Understanding the financial considerations of a move, we strive to provide cost-effective solutions. Enjoy the advantage of free estimates on all our moving services, ensuring transparency and value for your budget. We work with your schedule, finding a convenient time that suits your needs.
Rest assured, 66Movers is a licensed and insured moving company committed to professionalism. Our use of top-quality packing materials guarantees the safety of your belongings throughout the entire journey. Our experienced and professional movers handle your items with utmost care, ensuring a smooth and efficient move. 
When it comes to choosing a budget-friendly moving service without compromising on quality, 66Movers is the ideal choice. Contact us today to receive your personalized free estimate and experience a seamless and efficient move.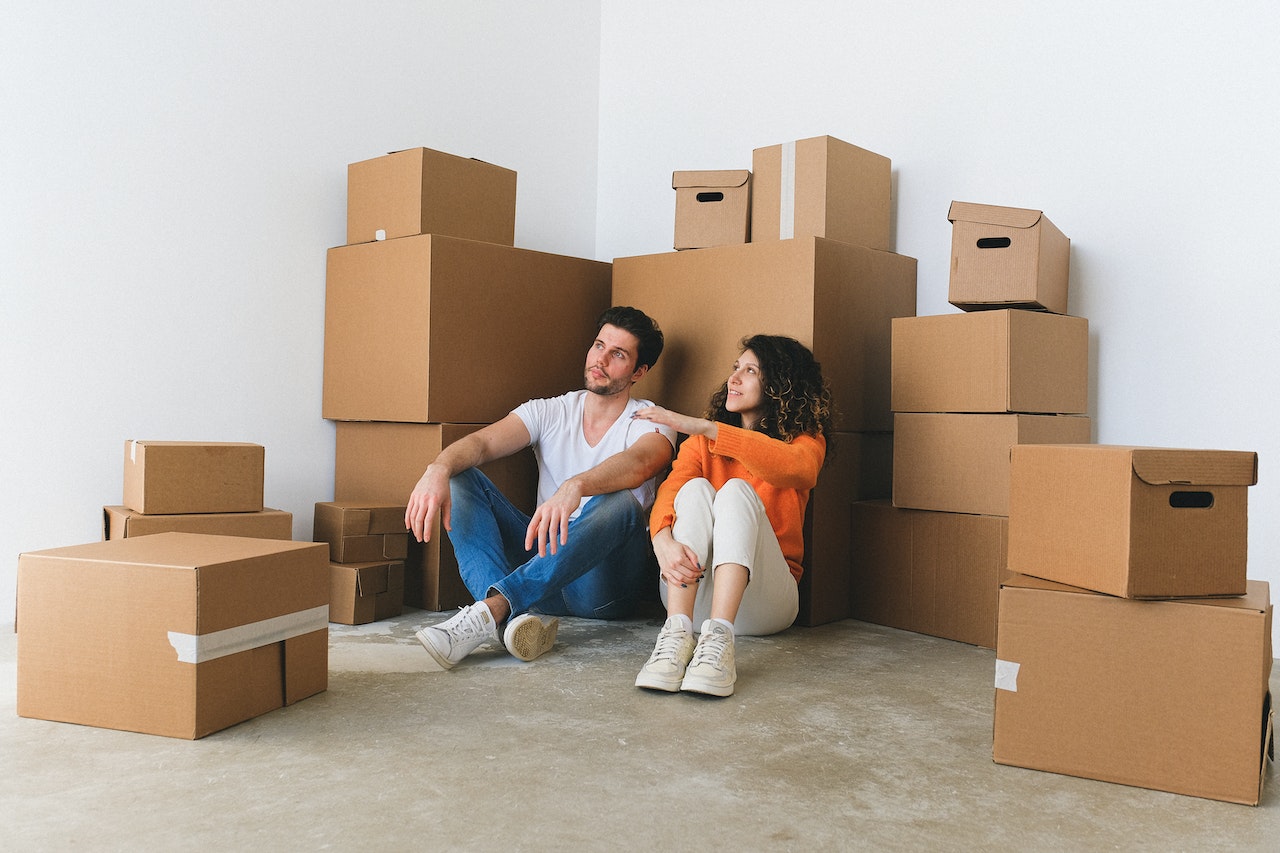 RESTON MOVING COST AND TIME ESTIMATES
| Type of Move | Distance | Number of Rooms | Approximate Cost | Estimated Timeframe | Order |
| --- | --- | --- | --- | --- | --- |
| Local Move | Within Reston | 1-2 Bedrooms | $200 - $400 | 1 day | |
Make Your Move to Reston Effortless with Our Premier Moving Services
Trust 66Movers to handle every aspect of your relocation, from expert packing to reliable transportation and unpacking. Our top-rated services ensure a stress-free move, allowing you to settle into your new Reston home with ease. Experience a smooth transition with our trusted moving experts by your side.
Lake Anne Plaza
Start your journey at Lake Anne Plaza, Reston's original village center. Enjoy a leisurely stroll around the lake, visit the unique shops, and dine at the cozy waterfront restaurants. Don't miss the Farmers Market on Saturdays, where you can find fresh local produce and artisanal goods.
Reston Town Center
Experience the heart of Reston at the bustling Reston Town Center. This pedestrian-friendly destination is filled with upscale shopping boutiques, diverse dining options, and a wide range of entertainment venues. Catch a movie, attend live concerts, or simply relax at the beautiful outdoor spaces.
Walker Nature Center
Immerse yourself in nature at the Walker Nature Center. Explore the trails that wind through serene woodlands, wetlands, and meadows. The Nature House provides educational exhibits and programs for all ages, allowing you to learn more about the local flora and fauna.
Reston Association Trails
Take advantage of Reston's extensive trail network maintained by the Reston Association. Lace up your hiking boots or hop on a bike to discover scenic paths that connect the community's parks, neighborhoods, and natural areas. The trails offer an opportunity to enjoy outdoor activities and appreciate Reston's green spaces.