Springfield Moving Services: Get Best Movers at Your Location
Welcome to Springfield Moving Services by 66Movers: Your Trusted Partner for Relocation
When it comes to moving in Springfield, trust the experts at 66Movers to provide a smooth and hassle-free experience. With our unmatched expertise and commitment to customer satisfaction, we are the go-to choice for all your moving needs.
At 66Movers, we take pride in being the forefront of the moving industry in Springfield, and our exceptional team is the driving force behind our success. Our movers are not just ordinary professionals; they are the best in the business, chosen for their expertise, dedication, and commitment to delivering unparalleled service. When you choose 66Movers, you're not just hiring a moving company – you're gaining access to a team of highly skilled individuals who go above and beyond to ensure your move is flawless from start to finish. 
With our reliable and efficient services, you can have peace of mind knowing that your belongings are in safe hands. We treat your items as if they were our own, using high-quality packing materials and careful handling to ensure their protection throughout the entire process. We understand that moving can be a stressful experience, and that's why our movers prioritize open communication, friendly support, and a personalized approach. They take the time to listen to your unique needs, answer your questions, and address any concerns you may have, making you feel confident and at ease throughout the entire process.
At 66Movers, we believe that exceptional service shouldn't come at a premium. We offer competitive pricing without compromising on the quality of our services. Our goal is to provide you with an affordable and stress-free moving experience that exceeds your expectations. Choose Springfield Moving Services by 66Movers for a seamless and worry-free move.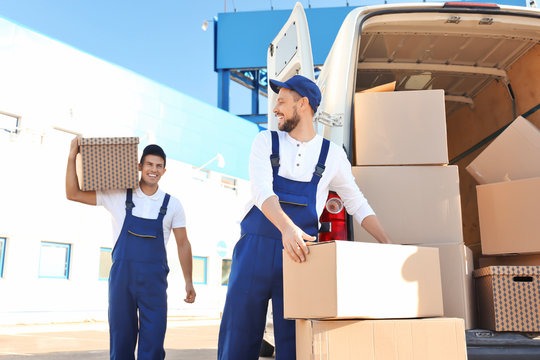 Tips To Find The Ideal Moving Company in Springfield!
Here are some useful tips to find the best moving companies in Springfield easily.
1. Seek Recommendations from Local Networks: Reach out to friends, family, and colleagues in Springfield for recommendations on reliable moving companies they have had positive experiences with. Personal referrals can provide valuable insights and help you narrow down your options.
2. Verify Credentials and Insurance: Ensure the moving company you choose is fully licensed and insured. Request their credentials and verify their validity with the appropriate local authorities. This step guarantees that you are entrusting your belongings to a legitimate and responsible moving company.
3. Read Online Reviews and Testimonials: Take the time to research and read online reviews and testimonials about different moving companies in Springfield. Pay attention to the overall customer satisfaction, reliability, and professionalism of each company. This information will give you a better understanding of their track record and reputation.
4. Inquire about Additional Services: Beyond the standard moving services, inquire about any additional services offered by the moving company. This could include packing, unpacking, furniture assembly, or storage options. Having these extra services available can make your moving process more convenient and efficient.
5. Get Multiple Estimates: Request detailed estimates from at least three moving companies in Springfield. Compare the services offered, pricing, and any additional fees or charges. This allows you to make an informed decision based on your budget and specific requirements.
6. Check for Transparent Communication: A reliable moving company should have clear and open communication channels. They should promptly address your inquiries, provide updates throughout the process, and be responsive to any concerns you may have. Effective communication ensures a smooth and stress-free moving experience.
7. Schedule an On-Site Inspection: For larger moves, consider scheduling an on-site inspection with the moving companies you are considering. This will enable them to assess the size and complexity of the move accurately. It also provides an opportunity to discuss any specific requirements or challenges you may have.
8. Trust Your Instincts: Ultimately, trust your instincts when selecting a moving company. Choose a company that makes you feel confident and comfortable. A good rapport, professionalism, and reliability are key factors in finding the ideal moving company for your needs.
Moving To or From Springfield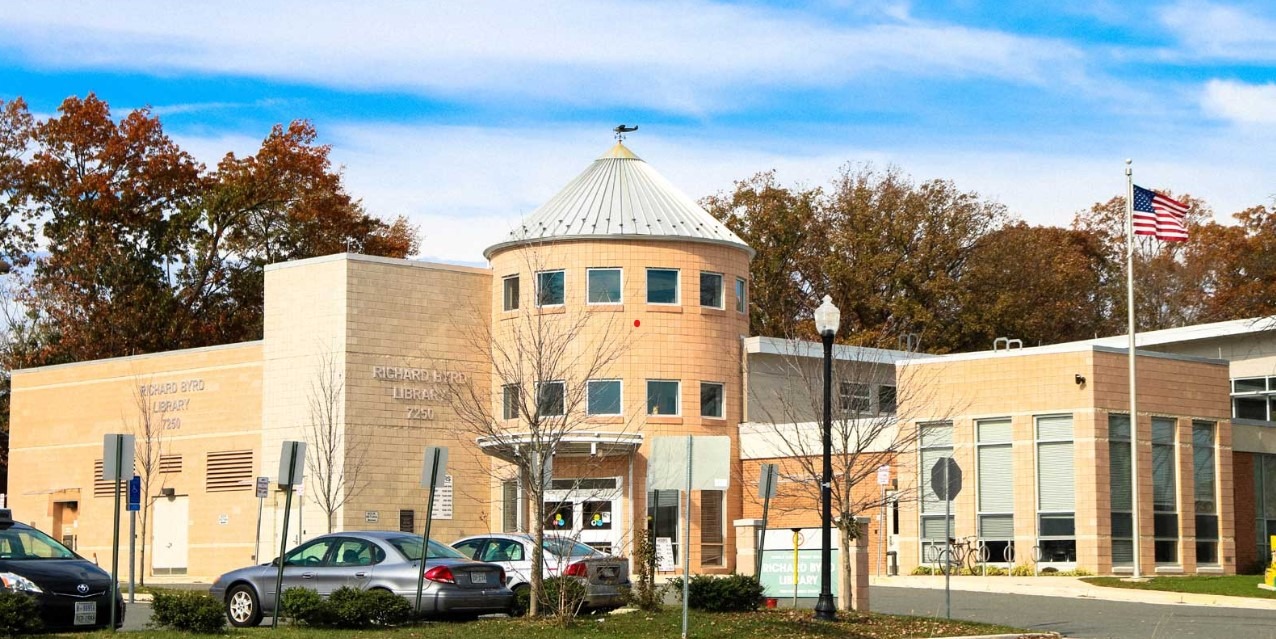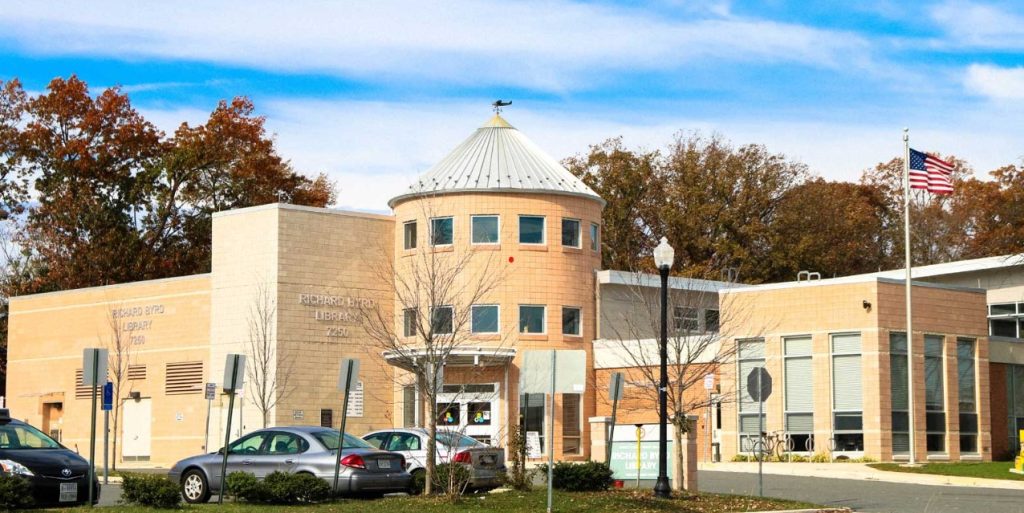 Moving to or from Springfield has never been more exhilarating! Whether you're starting a new chapter in this vibrant city or bidding farewell to its cherished streets, let the experts at 66Movers be your trusted companions on this thrilling journey. As you embark on your relocation adventure, rest assured that you're in the hands of dedicated professionals who know the ins and outs of Springfield like the back of their hands.
From the moment you decide to make the move, 66Movers will be by your side, guiding you through every step of the process. Their elite moving experience will transform the usual hassle of moving into a seamless and joyous experience. They take pride in tailoring their services to your unique needs, ensuring that your belongings are treated with the utmost care and respect throughout the move.
The friendly and knowledgeable customer support team is just a phone call away, providing assistance whenever you need it, day or night. Their commitment to transparency means you'll receive upfront and competitive pricing, leaving no room for surprises. With 66Movers, you'll move with confidence, knowing that your cherished possessions are in safe hands.
Whether you're moving within Springfield or heading to a new city, 66Movers has the expertise to handle both local and long-distance relocations. Their modern equipment, advanced techniques, and efficient processes guarantee a swift and stress-free move. So, let 66Movers unlock the excitement of moving to or from Springfield, making this transition a cherished memory you'll treasure for a lifetime.
Embrace Springfield's Magic! Let 66Movers Illuminate Your Moving Adventure!
Effortless Elegance
66Movers orchestrates relocations with an air of effortless elegance, where every move becomes a delightful experience. Their meticulous approach and attention to detail redefine moving as an art form.
Unparalleled Proficiency
Trust in the unmatched proficiency of 66Movers as they execute flawless relocations with finesse. Their team of seasoned experts showcases a level of skill and expertise that sets new standards in the industry.
Your Moving Maestros
Consider 66Movers your moving maestros, conducting a symphony of seamless transitions. With their expertise and passion, they transform the moving process into a harmonious journey you'll remember fondly.
Red-Carpet Treatment
Experience the red-carpet treatment with 66Movers, where you are the star of the show. From start to finish, they pamper you with impeccable care and service, ensuring you feel like a VIP.
Enchanting Customer Care
At 66Movers, enchanting customer care isn't just a phrase – it's their promise to you. Their 24/7 support team is dedicated to making your move a magical experience, attending to your needs and wishes at any hour.
Moving Magic Unveiled
Witness the magic of moving with 66Movers, where the impossible becomes possible. Through cutting-edge technology and modern equipment, they conjure up moving miracles that exceed your expectations.
Discover Springfield's Iconic Treasures: Unveiling the City's Spectacular Landmarks!
Congratulations on your relocation to Springfield, Virginia! As you settle into your new home, there are plenty of exciting activities and attractions to explore in this vibrant city. Here are some recommendations on what to do after relocating to Springfield:
1. Visit Mount Vernon: Take a short drive to nearby Mount Vernon, the historic home of George Washington. Explore the beautifully preserved estate, tour the mansion, stroll through the gardens, and learn about the life of the first President of the United States.
2. Explore Lake Accotink Park: Immerse yourself in nature at Lake Accotink Park. This expansive park offers hiking and biking trails, fishing opportunities, boat rentals, and picnic areas. Enjoy a peaceful day surrounded by scenic views and abundant wildlife.
3. Discover Hidden Pond Nature Center: Delve into the natural beauty of Hidden Pond Nature Center. Explore the trails that wind through forests and wetlands, observe wildlife, and learn about the local ecosystem. Don't miss the interactive exhibits and educational programs offered at the nature center.
4. Shop and Dine at Springfield Town Center: Indulge in retail therapy at Springfield Town Center, a premier shopping destination. Explore a variety of stores, ranging from fashion to electronics, and treat yourself to a delicious meal at one of the many dining options available.
5. Attend Events at Jiffy Lube Live: Catch a live concert or performance at Jiffy Lube Live, an outdoor amphitheater known for hosting a wide range of artists and events. Experience unforgettable music and entertainment in a vibrant and energetic atmosphere.
6. Explore Historic Downtown Occoquan: Take a short drive to nearby Historic Downtown Occoquan, a charming waterfront town filled with quaint shops, art galleries, and restaurants. Explore the historic buildings, enjoy scenic views of the Occoquan River, and indulge in local cuisine.
Discover Springfield: Embark on an Unforgettable Journey with Our Exceptional Team
Seamless Transitions and Beyond: Elevate Your Move with 66Movers in Springfield! With 66Movers, your move becomes a symphony of ease and grace. Our dedicated professionals bring their expertise and passion to ensure a stress-free experience, allowing you to embrace the next chapter of your life in Springfield with excitement and tranquility.
Harmonious Home Moves
Handling Delicate Melodies
Business Relocations with Finesse
Meticulous Packing Ensemble
Furniture Ensemble
Harmonious Home Moves
Experience the smooth rhythm of our residential moving services. Our talented team choreographs every step, ensuring your belongings are gracefully transported to your new abode, allowing you to settle in with ease.
Handling Delicate Melodies
Business Relocations with Finesse
Meticulous Packing Ensemble
Furniture Ensemble
Springfield's Enchanting Stories Unveiled: Hear from Our Satisfied Clients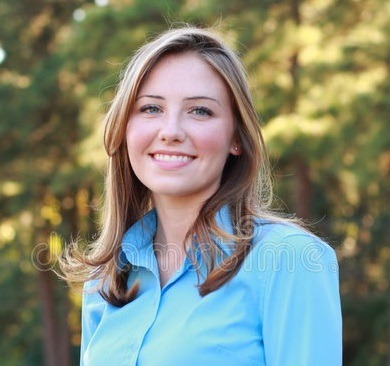 Moving with 66Movers was an absolute game-changer for us! Their unparalleled expertise and attention to detail transformed our moving experience into a seamless symphony. From the first interaction to the final delivery, their team of professionals conducted a masterclass performance that left us in awe. Highly recommended!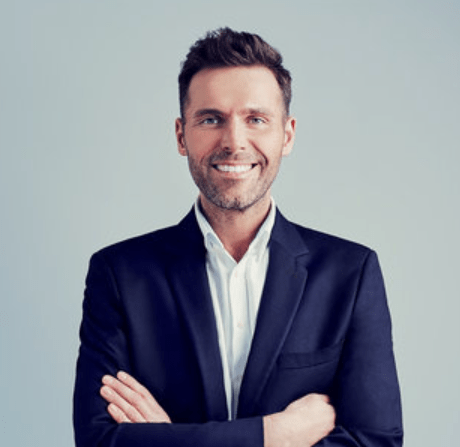 Working with 66Movers was a revelation in the moving industry! Their commitment to excellence and personalized approach truly set them apart. The level of professionalism and care they exhibited throughout the entire process was second to none. If you're looking for a moving company that goes above and beyond, look no further than 66Movers!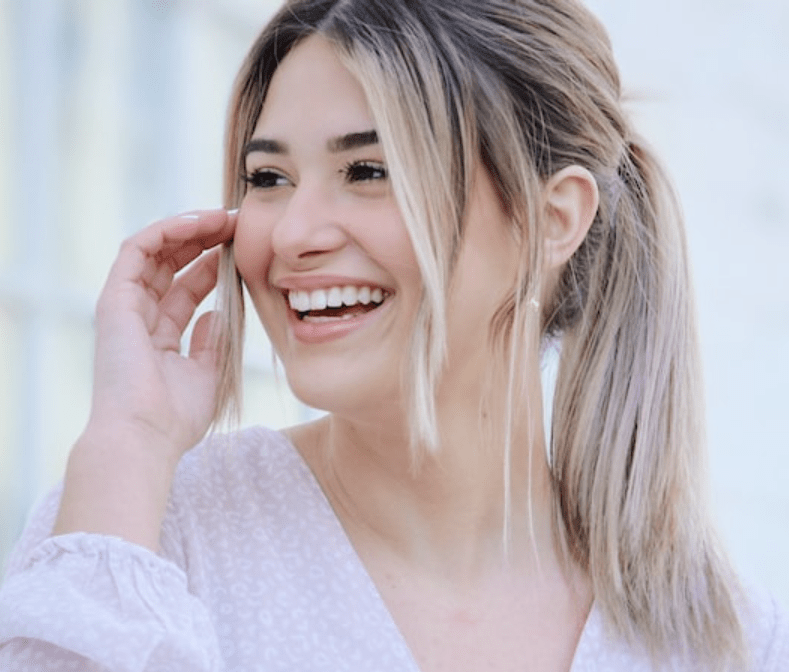 Choosing 66Movers was a decision that elevated our move to a whole new level! Their team's expertise, combined with their unmatched customer service, turned what could have been a stressful experience into a symphony of efficiency and tranquility. They handled every aspect with such precision and care that we couldn't be happier with the results. 66Movers is the gold standard in the moving industry!
Springfield's Affordable Moving Services At Unbeatable Price
Moving can often be accompanied by a hefty price tag, but at 66Movers, we believe that high-quality moving services should be accessible to all. That's why we take pride in offering Springfield's most affordable moving solutions without compromising on excellence.
When you choose 66Movers, you'll experience top-notch service at an unbeatable price. Our commitment to affordability is rooted in our belief that everyone deserves a smooth and stress-free move, regardless of their budget. We understand the financial considerations involved in relocating, and our goal is to provide cost-effective options that don't compromise on the quality of our services.
Our team of skilled professionals is dedicated to providing exceptional moving services tailored to your specific needs. At 66Movers, we don't believe in hidden fees or surprise charges. We provide transparent pricing, detailed quotes, and personalized solutions that fit your budget. Our goal is to make your move a seamless and affordable experience, allowing you to focus on the excitement of your new chapter.
With our unbeatable prices and commitment to customer satisfaction, 66Movers stands as the go-to choice for affordable moving services in Springfield. Experience the combination of quality, affordability, and exceptional service that has earned us a reputation as the trusted name in the industry. Contact us today for a personalized quote and let us show you how we can make your move a success without breaking the bank.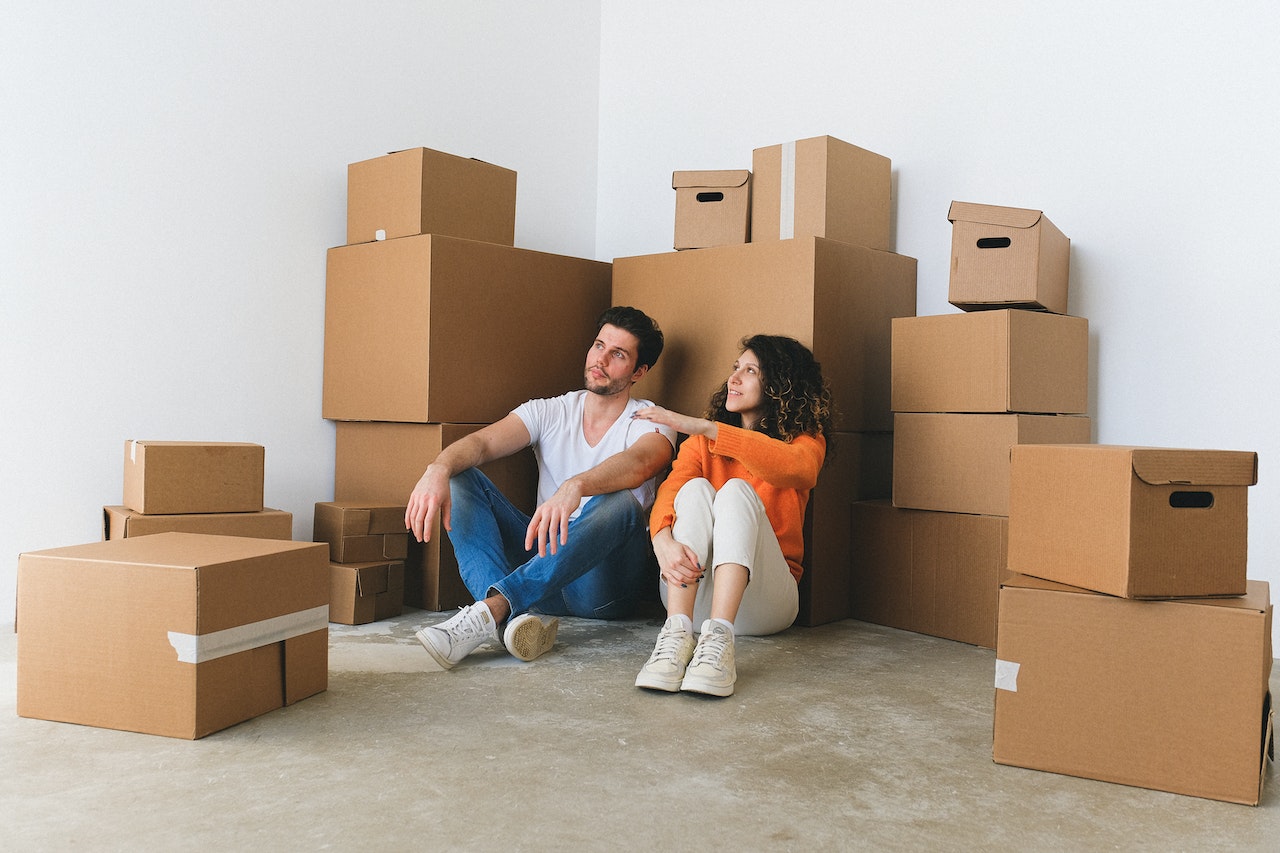 SPRINGFIELD MOVING COST AND TIME ESTIMATES
| Type of Move | Distance | Number of Rooms | Approximate Cost | Estimated Timeframe | Order |
| --- | --- | --- | --- | --- | --- |
| Local Move | Within Springfield | 1-2 Bedrooms | $300 - $450 | 1 day | |
Ready to experience affordable and unbeatable moving services in Springfield?
Contact 66Movers today for a personalized quote and let us make your move seamless and cost-effective. Don't miss out on the opportunity to enjoy top-quality service at an affordable price. Get in touch now and take the first step towards a stress-free relocation with 66Movers.
Springfield Museum of Art
Explore the vibrant art scene of Springfield at the Springfield Museum of Art. With a diverse collection of contemporary and traditional artworks, the museum offers a glimpse into the rich cultural heritage of the region.
Springfield Public Library
Expand your knowledge and indulge in the world of books at the Springfield Public Library. Discover a vast collection of literature, engage in community events, and access valuable resources.