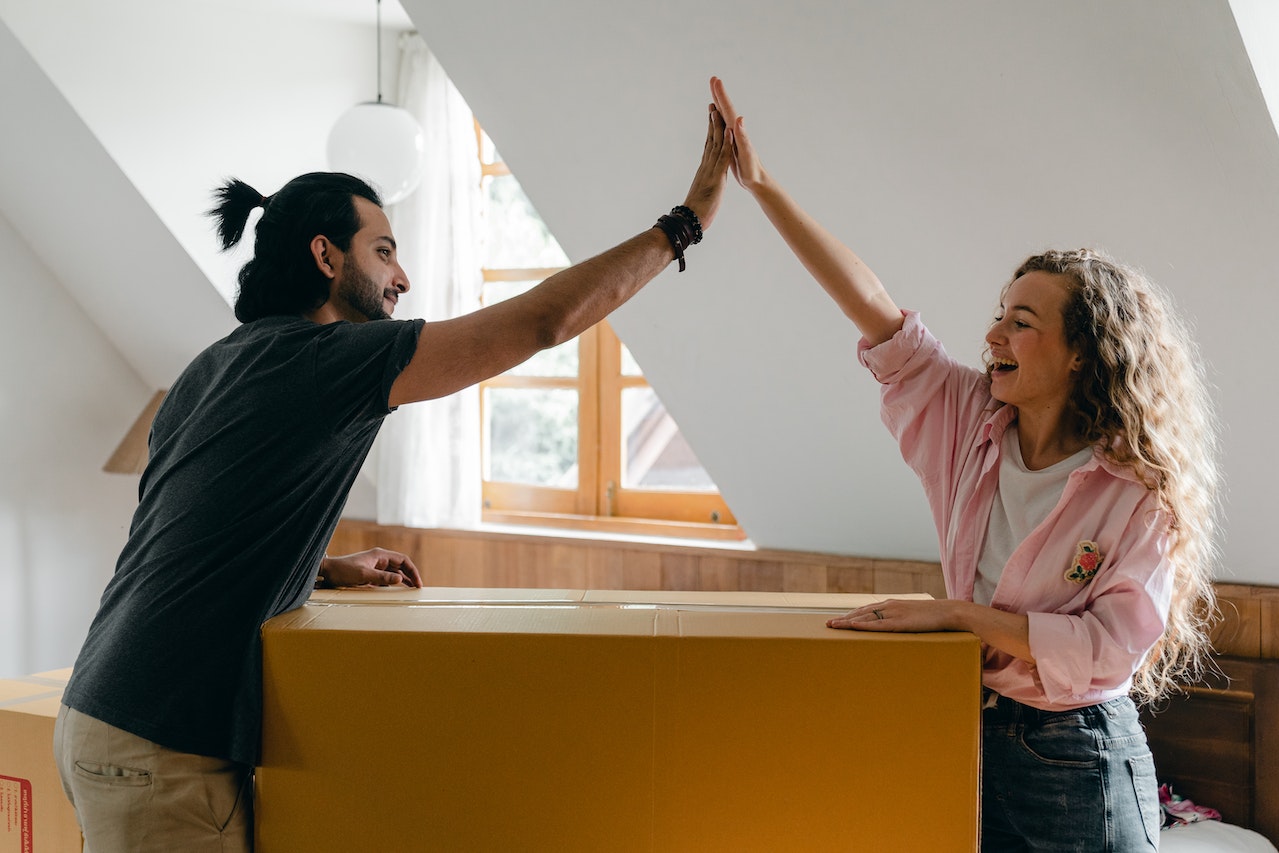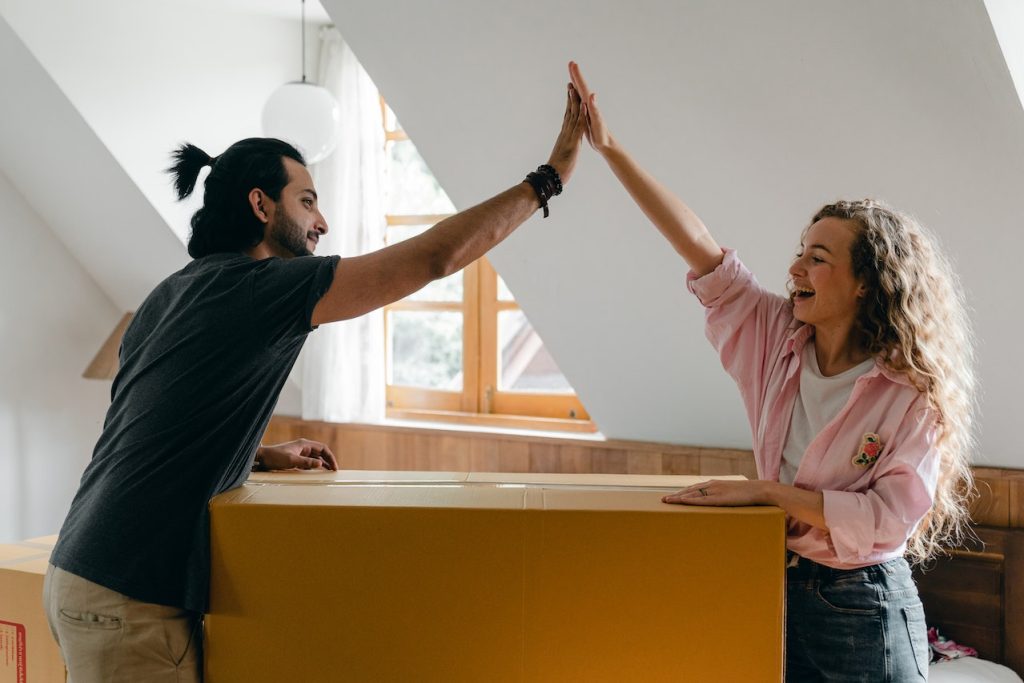 Moving can be a hassle, but it doesn't have to be. Whether you're transferring from one part of Virginia to another or simply relocating within the same area, taking the time to plan ahead can make your local move easier and more affordable. With some preparation and organization, you'll find yourself coming out on top even as boxes stack up around you!
In this blog post, we'll provide strategies for making your local move smoother by helping you get organized and find the best deals in Virginia. From packing tips to cost-cutting ideas, our comprehensive guide will help you make sure nothing gets left behind – literally or figuratively. Read on to learn more about how these tried-and-true tactics can take away all the stress of moving.
11 Key Strategies to Make Your Local Move Easier and More Affordable in Virginia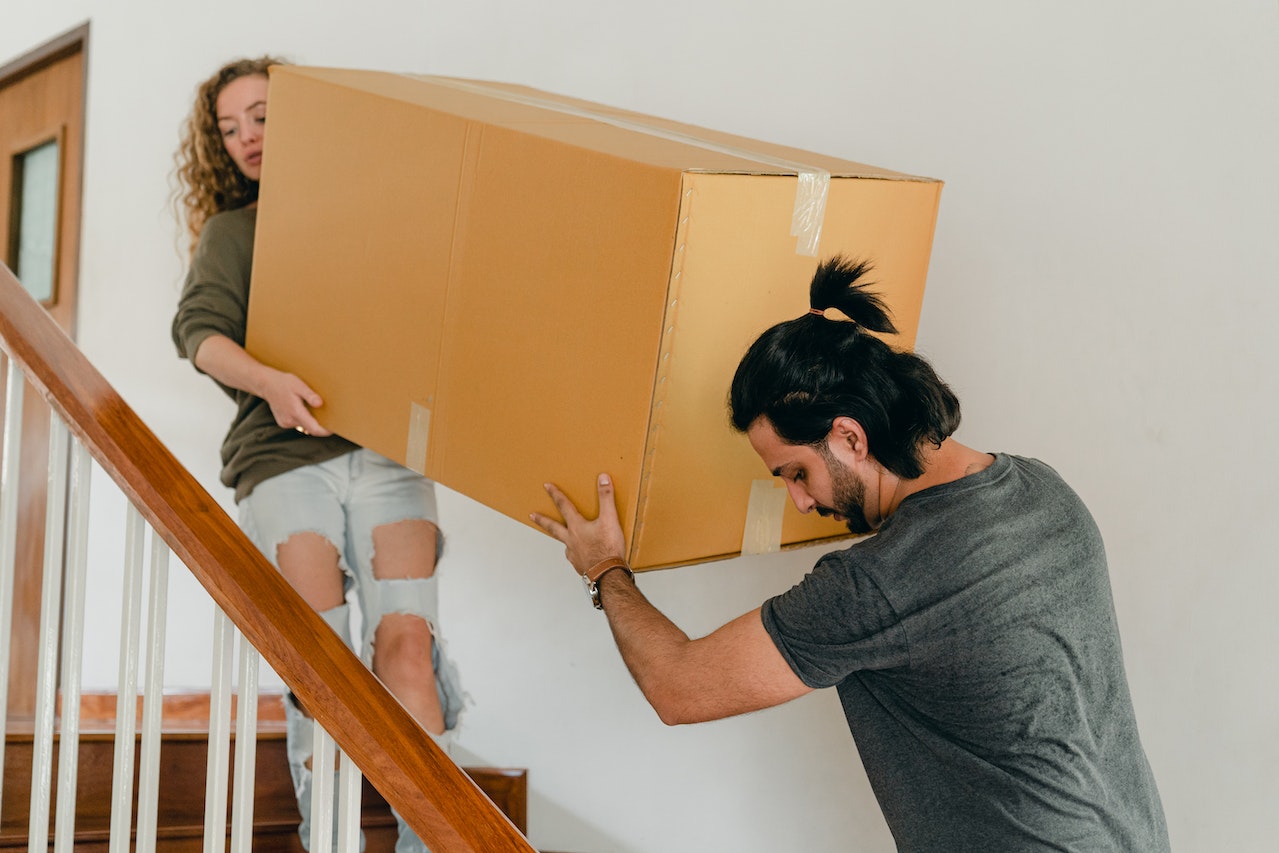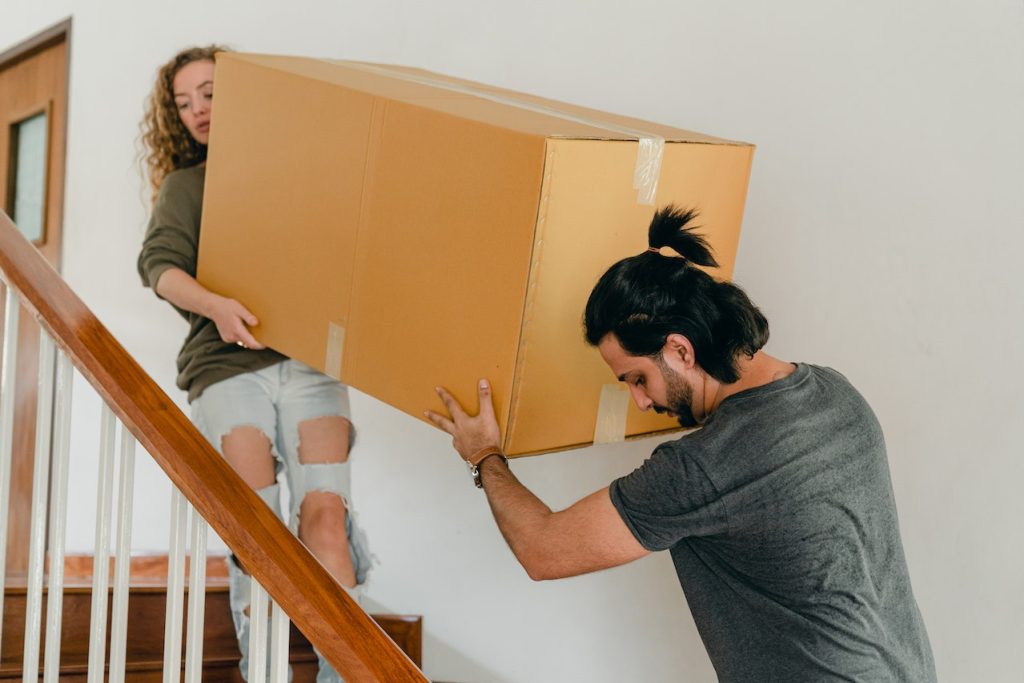 Moving to a new town or city can be both exciting and intimidating. You're looking forward to the adventure that awaits you, but also dreading the stress associated with packing up all of your belongings and transporting them safely to their destination. Fortunately, there are several ways in which you can make your local move easier and more affordable in Virginia.
Here are the key strategies and moving tips that should help you plan for and execute a successful local move in Virginia:
1. Start planning early
Start researching professional movers as soon as possible so that you have time to compare rates and services offered. Also, use this time to create an inventory list of items you need moved and determine what needs special care.
2. Pack strategically
To make your move more efficient, pack items by room and clearly label them. This will help the movers know exactly which boxes need to go where when they arrive at your new home. Having an organized plan of action is essential for successful local moves. Start by creating a timeline that outlines tasks such as packing, changing addresses and setting up utilities at your new residence.
3. Choose a professional moving company
Find all the moving companies in Virginia by asking friends and family for recommendations, as well as checking review websites like Yelp. Make sure the professional moving company you choose is licensed and insured so that your belongings are protected should something go wrong during the move.
Ask the moving company to provide you with an in-home estimate of all costs associated for a successful move. Be sure to ask them to explain any additional fees for long distance moves or surcharges in writing before signing any contract.
4. Book ahead of time
If possible, book your move several weeks in advance so that it can be scheduled when it's most convenient for you. This will also give you enough time to address any questions or concerns before the moving date.
5. Collect necessary packing supplies
Round up all the packing supplies you'll need for moving, including boxes, packing tape, markers, bubble wrap, garbage bags, and packing paper. You can purchase these materials from retailers or online sources like Craigslist or Freecycle.
6. Gather important documents and Purge your belongings
Collect all of your identification cards, birth certificates and passports so that they don't get lost in the shuffle during the local move. It's a good idea to keep these items with you instead of packing them up with everything else.
Take advantage of this opportunity to get rid of unnecessary items you don't need anymore. This will not only make packing easier, but also save on fuel costs for the moving truck and short term storage fees for your new home.
7. Change your address
File a change-of-address form at least two weeks before moving day so that all of your mail can be forwarded to the new address. You should also inform banks, credit card companies and other services about the address change before the moving day.
8. Arrange for utilities and disconnect appliances
Contact your current utility providers to let them know when you'll be leaving, as well as your new service provider to set up an account at your new home. This will ensure that everything is stress free once you arrive at your destination.
Before the moving process starts, make sure any large appliances are disconnected and ready to go. If necessary, you can hire a professional appliance serviceman to do this job for you so it's done right and safely.
9. Prepare fragile items
Wrap fragile items such as dishes and glassware with bubble wrap to ensure they remain intact while moving locally. When transporting computers, printers and televisions, be sure to use the original box for added protection.
10. Label clearly
Make sure every single box has a label that's clearly visible and indicates what is inside. This will the unpacking process easier when you arrive at your new home. To avoid having to dig through moving boxes looking for items like toilet paper, medications, paper towels, or a change of clothes, pack an essentials box that can be easily accessed during the move.
11. Take pictures and consult movers
Before moving out, take pictures of any existing damage in your old residence so you won't be held responsible for it later on. Once the movers have left, double check with them that nothing was left behind and all of your belongings were safely transported to their destination.
How to Save Money on my Local Move in Virginia?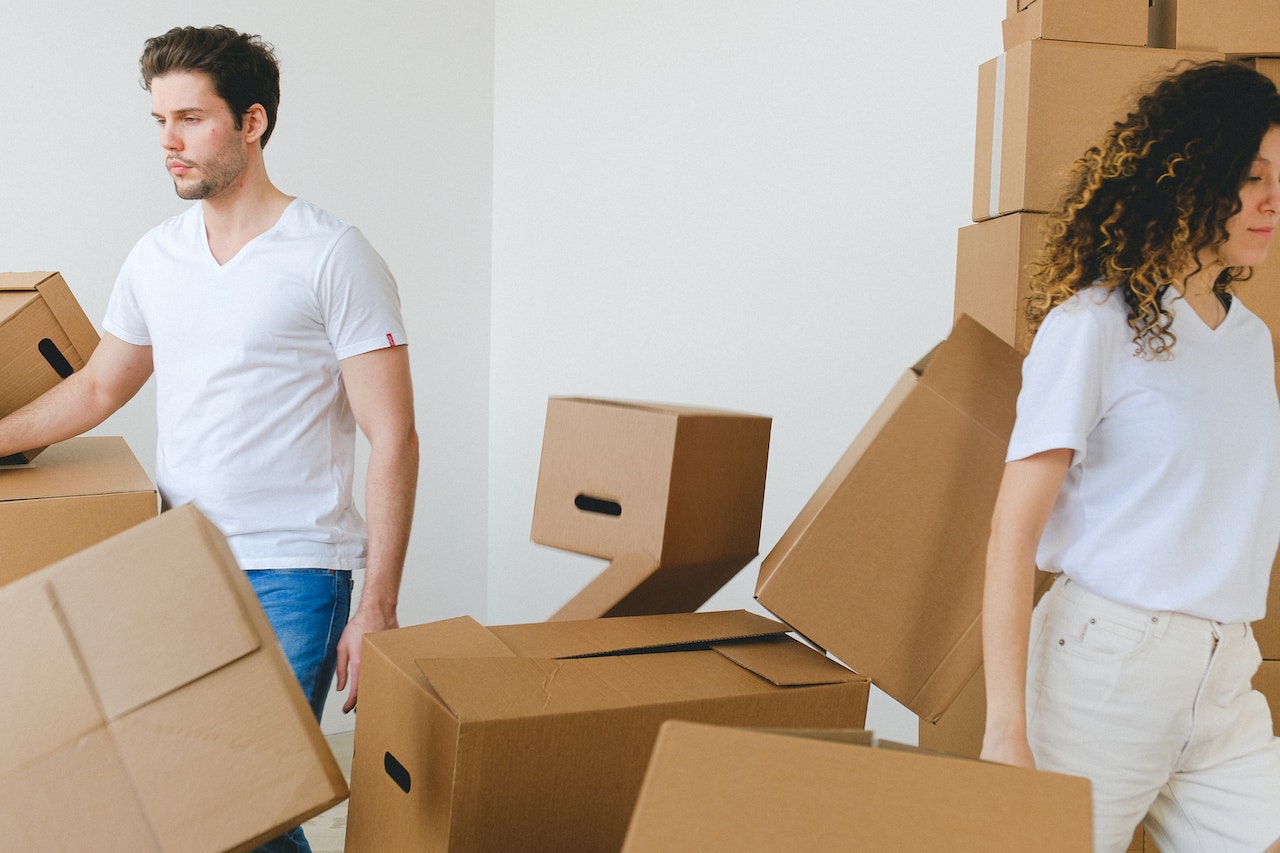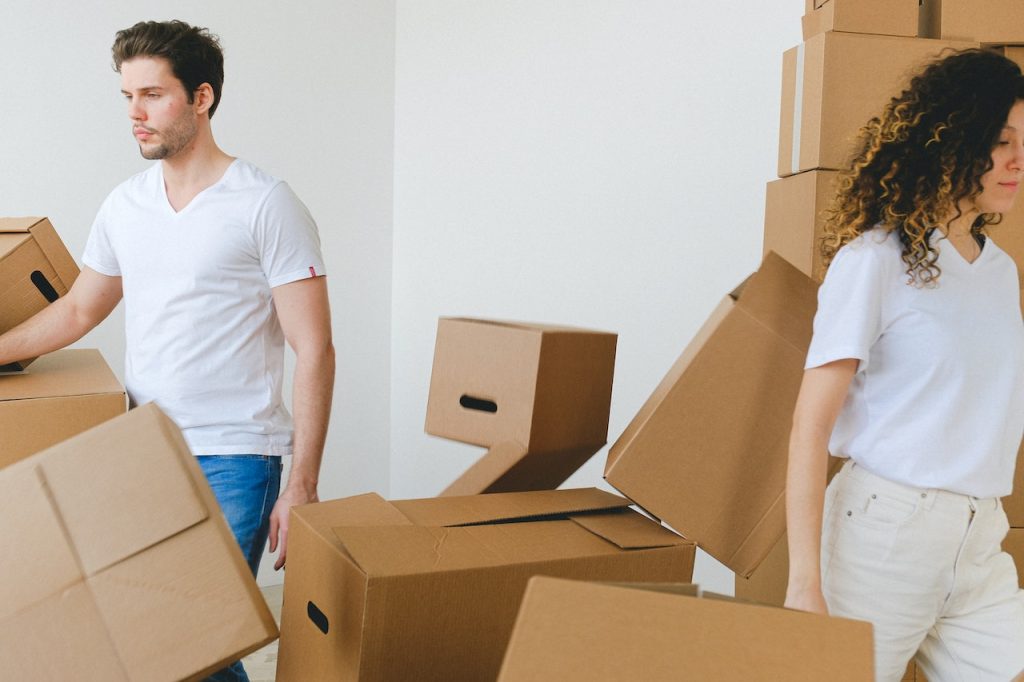 There are several ways to save money on a local move in Virginia. The first, and most important step is to create a budget for your move.
Once you have created your budget, it is important to shop around for the best deals on moving services from local movers. Online research can give you an idea of the average cost of services in your area and provide helpful reviews from other customers. You should also take advantage of discounts offered by local moving companies or ask if any special offers are available.

It may also be beneficial to hire a professional moving company like 66movers that offers competitive rates depending on the size of your move.

In addition, be sure to organize and declutter before your move as this will make the process easier. Donating or selling items that are no longer needed is a great way to free up space and cut down on the amount of items being moved.

Finally, consider packing your own items with packing supplies as this can also help save money, while still ensuring all belongings are packed securely for transport.
Make Your Local Move in Virginia a Breeze with 66Movers: The Expert Touch That Guarantees Ease and Affordability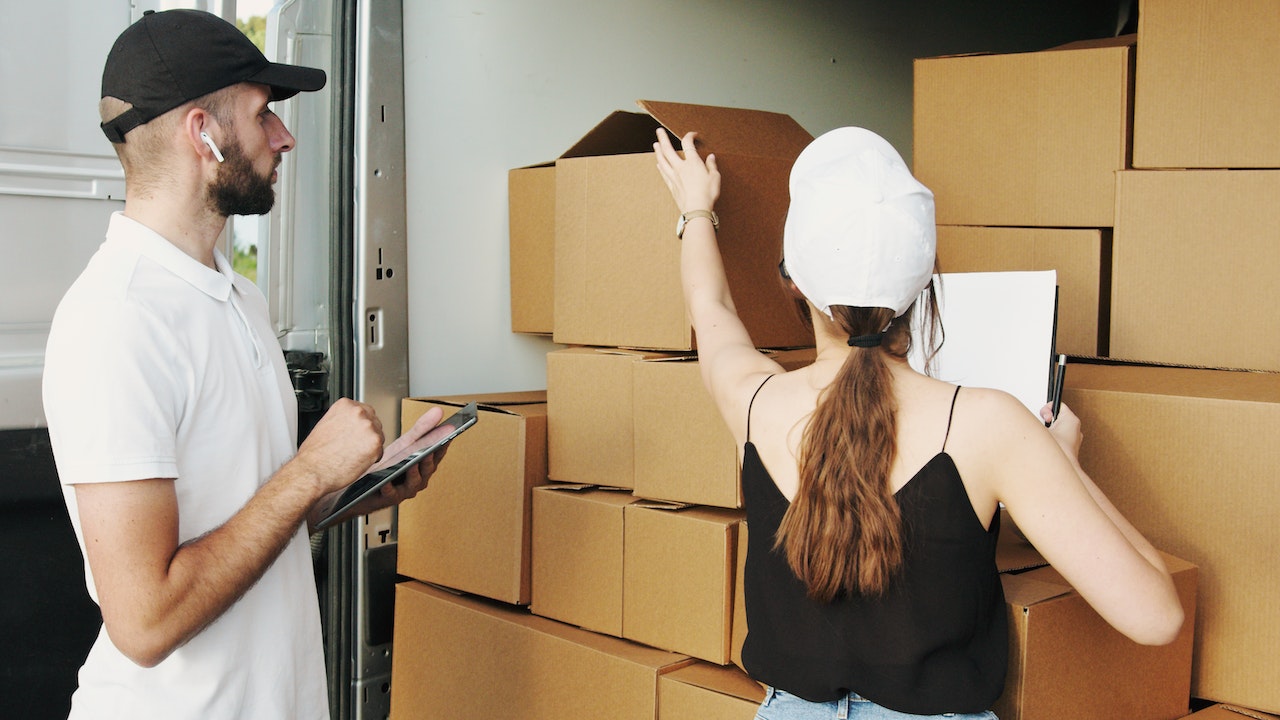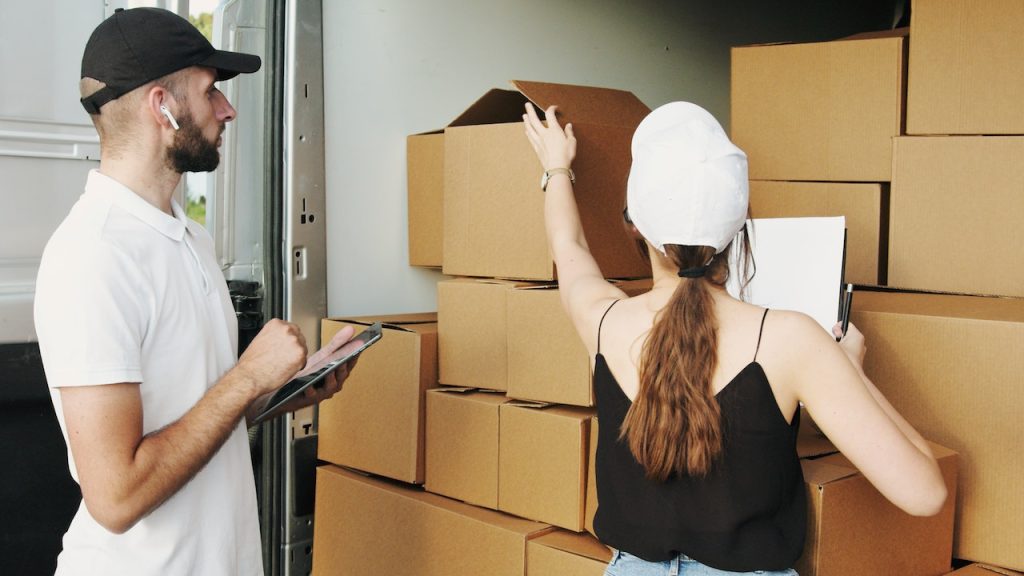 From creating a moving checklist to finding reliable local movers, the list of to-dos seems never-ending. However, there's no need to let the stress of moving weigh you down when you have the option to hire a professional moving company like 66Movers. With our expertise and exceptional services, we can transform your moving experience from a potential headache into a successful local move.
Moving is our area of expertise, and we have honed the skills through years of successfully helping clients navigate the complexities of local moves. From packing fragile items with utmost care to efficiently packing and unpacking your items, our experienced team ensures that each step of the process is executed flawlessly.
66Movers understands the value of your time while moving long distance. By using our tips for moving, you can save many hours that would otherwise be spent on tiresome packing and loading. You can streamline the entire process by using our full service for moving locally, enabling you to focus on other important aspects of your move. You'll have the peace of mind that comes with knowing your move is in capable hands.
When it comes to affordability, 66Movers stands out among the competition. While it may be tempting to handle your move independently to save a few bucks, the potential risks and hidden expenses can quickly outweigh any initial savings. Our comprehensive services, which include moving supplies (large boxes, moving folder, packing paper), a moving truck for transportation, and young professionals for a stress free move. By bundling these services together, we offer competitive pricing that ensures a cost-effective move in Virginia.
Reliability is another crucial factor that sets 66Movers apart for any local or international move. A successful local move requires meticulous coordination; by hiring professionals movers, you can rest assured that your move will be handled with the utmost punctuality. Whether you need assistance with packing delicate items or require extra care for bulky furniture, we have a team ready to accommodate your needs.
So why shoulder the burden of moving on your own when you have 66Movers to make your local move in Virginia easier and more affordable? Contact us today and experience the difference a professional moving company can make!
Moving Locally Soon in Virginia?
Affordable Local Moving Services in Virginia
Common Mistakes People Make when Moving to Virginia
Moving is a daunting task that requires immense planning and execution. Even with ample preparation, mistakes can still be made. Virginia, like many other states, has its own set of challenges when it comes to moving. 
The most common mistakes people make are:
Failing to research their new neighborhood

Neglecting to notify the necessary parties of their move.

Not hiring professional movers that leads to damaged goods or lost items.
How do I deal with the stress of moving to Virginia?
One way to manage the stress of moving to Virginia is to stay organized. This can mean creating a plan for packing, setting up utilities, and other tasks associated with the long distance move. 
Additionally, using the local moving services is beneficial in alleviating some of the strain associated with relocating.
It is also important to allow yourself time for self-care and relaxation for a successful move. Make sure you set aside time for activities that will help reduce stress levels like getting enough sleep, exercising and eating nutritious meals, as well as taking breaks throughout your day to relax and destress.
What Our Customers Say About Our Local Moving Services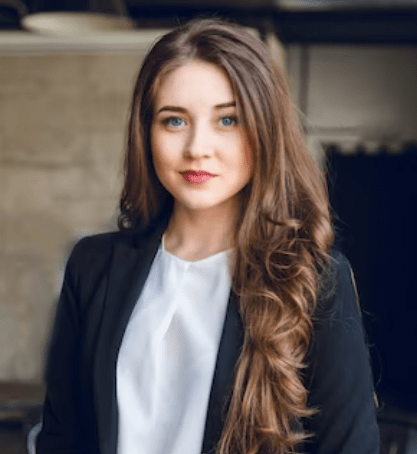 Choosing 66Movers was the best decision we made for our local move in Virginia. From start to finish, their team was professional, organized, and friendly. They made the entire process smooth and seamless.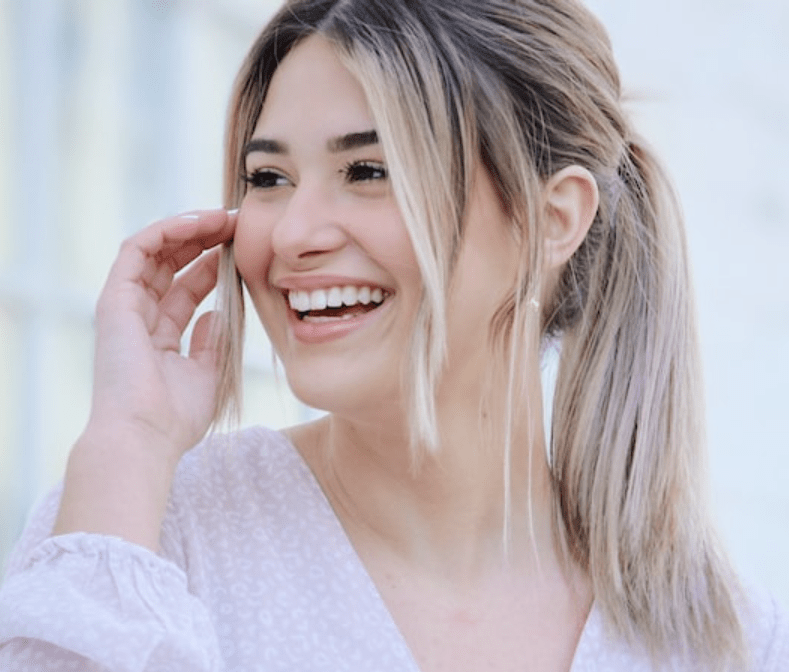 I can't thank 66Movers enough for their outstanding service during our local move in Virginia. They were prompt, courteous, and went above and beyond to ensure our belongings arrived safely.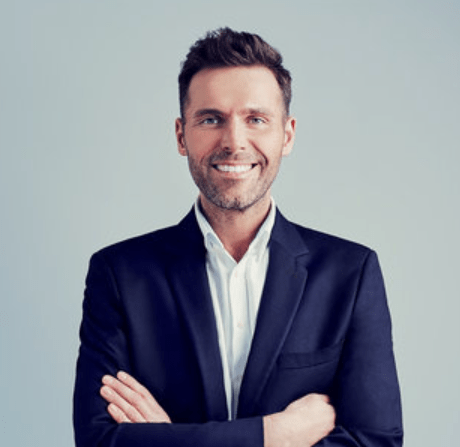 The moving team at 66Movers made our local move in Virginia a breeze. They handled our belongings with care and finished the job ahead of schedule. Highly recommended!
Relocating can be an overwhelming task to undertake. However, there are many strategies that you can use to make your local move easier and more affordable in Virginia. Planning is essential as it will allow you to stay organized and avoid any unnecessary stress while helping you stay within your budget.
Utilizing a professional moving company like 66movers will save you time, energy, and money in the long run. Furthermore, taking measures such as decluttering and strategically packing ahead of time will further intensify your beneficial experience during the move. Keep in mind that renting a storage unit could also prove to be helpful throughout the entire process. 
If done correctly, you may even find joy in this adventure! When it comes down to strategies to make your local move easier and more affordable in Virginia, remember – plan ahead and enjoy the ride!