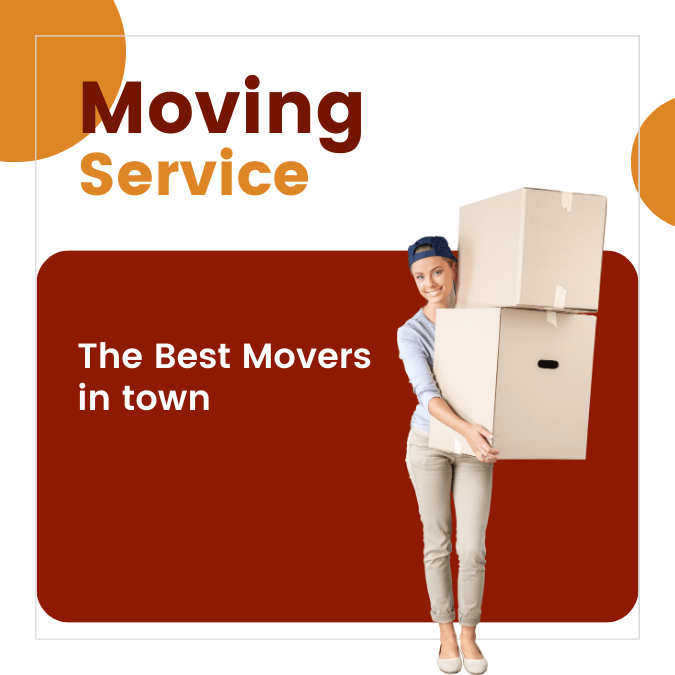 Are you considering a short-distance move in Alexandria and unsure of the procedure or price? Moving can be a costly and stressful process, but with the appropriate information and planning, you can make your move simple and affordable. Everything you need to know about the short distance moving process and cost in Alexandria will be covered in this article.
When you have a lot of goods to move, it can be a really stressful chore. When you don't know what to anticipate or how much it might cost, the procedure can be much more unpleasant. Many people choose to live, work, and/or study in Alexandria due to its vibrant atmosphere and diverse population. This page will walk you through the process of relocating to, from, or within Alexandria and give you an estimate of the cost.
Determine Your Moving Budget
Any moving process begins with figuring out your budget. The price of moving varies depending on a number of variables, such as the distance, the quantity of things, and the season. You may plan your move properly after you have a firm understanding of your budget.
Moving can be done in one of two ways: by hiring a reputable moving company, or by doing it yourself. You must select the option that best fits your demands and budget because both have advantages and disadvantages.
Hire a Professional Moving Company
You can employ a reputable moving company if you want a stress-free move. All the services you require, such as packing, loading, transportation, and unloading, will be offered by a reputable mover. Additionally, they will offer moving insurance to safeguard your possessions. The distance and quantity of your belongings determine how much it will cost to hire a professional mover.
DIY Moving
You can choose to move yourself if money is limited. This involves leasing a truck, loading up the vehicle with your things, and travelling in it. Although it takes more time and work, this choice can help you save money.
The packing of your possessions is an essential step in the relocation process. A reputable moving company will offer packing services if you hire them. To prevent damage during transportation, you must make sure that your belongings are correctly packed if you're doing it yourself. From a moving supply store or online, you can get boxes, bubble wrap, tape, and markers as well as other packing supplies.
It can be difficult to load and unload your possessions, especially if you're doing it yourself. The loading and unloading will be handled by the professional mover you hire. But if you're doing it yourself, be sure you have enough assistance to handle heavy objects and that you have the necessary tools, such a dolly or hand truck.
Transportation and Delivery
The most important aspects of moving are transportation and delivery. If you choose a reputable mover, they will transport your possessions to your new house and provide transportation services. However, if you're handling it yourself, you must make sure that your driver's licence is up to date and that the truck you rented is in good working order.
Additional Costs to Consider
When planning your move, keep in mind additional expenses like storage fees, insurance costs, and additional service fees.
Storage Fees
You will have to pay storage fees if you need to temporarily store your possessions. The price of storage varies according to the size and length of the storage unit.
Insurance Costs
To safeguard your possessions in the event of damage or loss during transit, moving insurance is crucial. A skilled mover will offer insurance protection if you hire them. But if you're doing it yourself, you'll also need to buy insurance.
Additional Services Fees
You will be charged extra if you require additional services, such as packing or unloading. Depending on the service and the mover, additional services have varying costs.
In conclusion, if you prepare well and make the correct decisions, short distance moving in Alexandria may be a simple and affordable process. The key steps in the moving process are setting your budget, organising your move, packing your items, loading and unloading, transportation, and delivery. Storage charges, insurance prices, and other service fees are additional expenses to take into account.